Erosion Control Solutions
Lake Michigan
Shoreline Erosion Protection
Superior Groundcover is assisting with the current Lake Michigan shoreline erosion conditions caused by record-breaking water levels. If you own property that is at risk, get in touch. Learn more about shoreline erosion.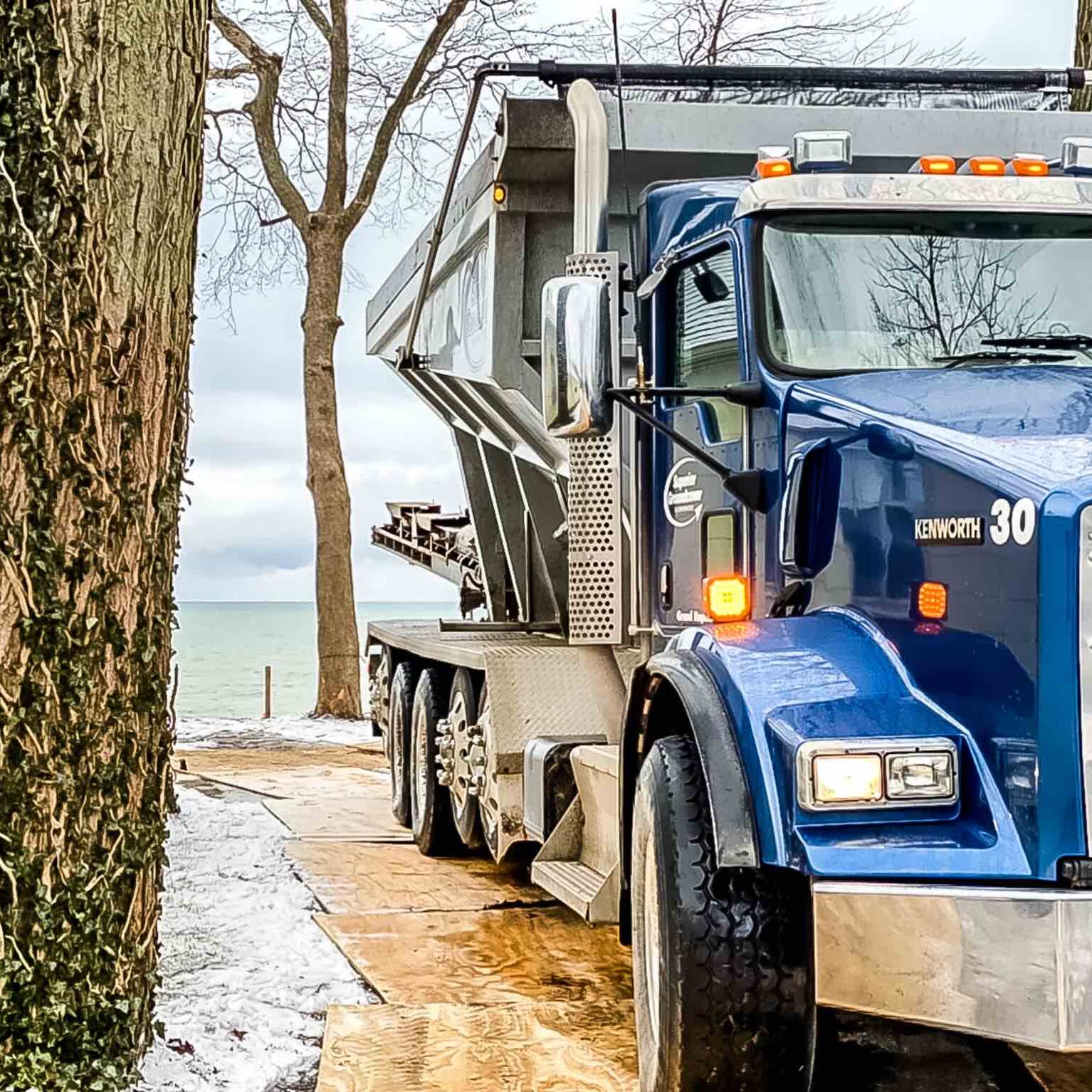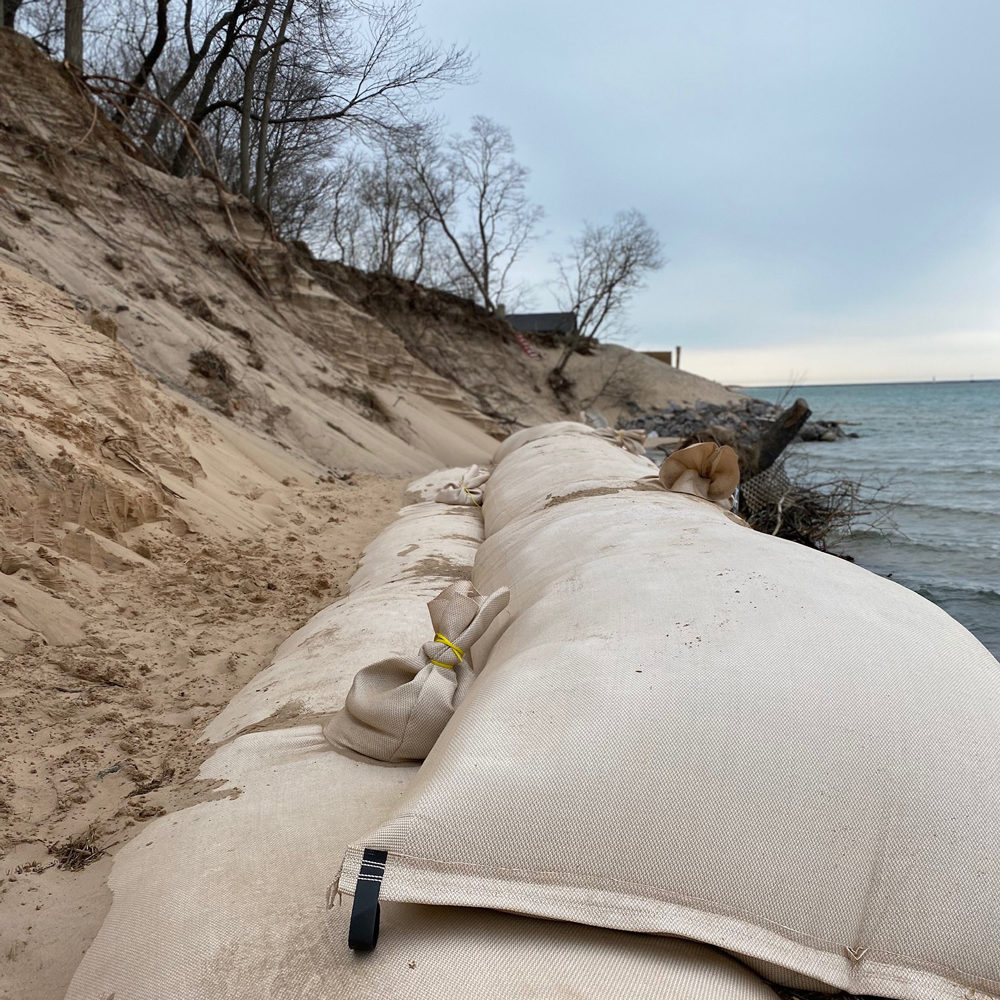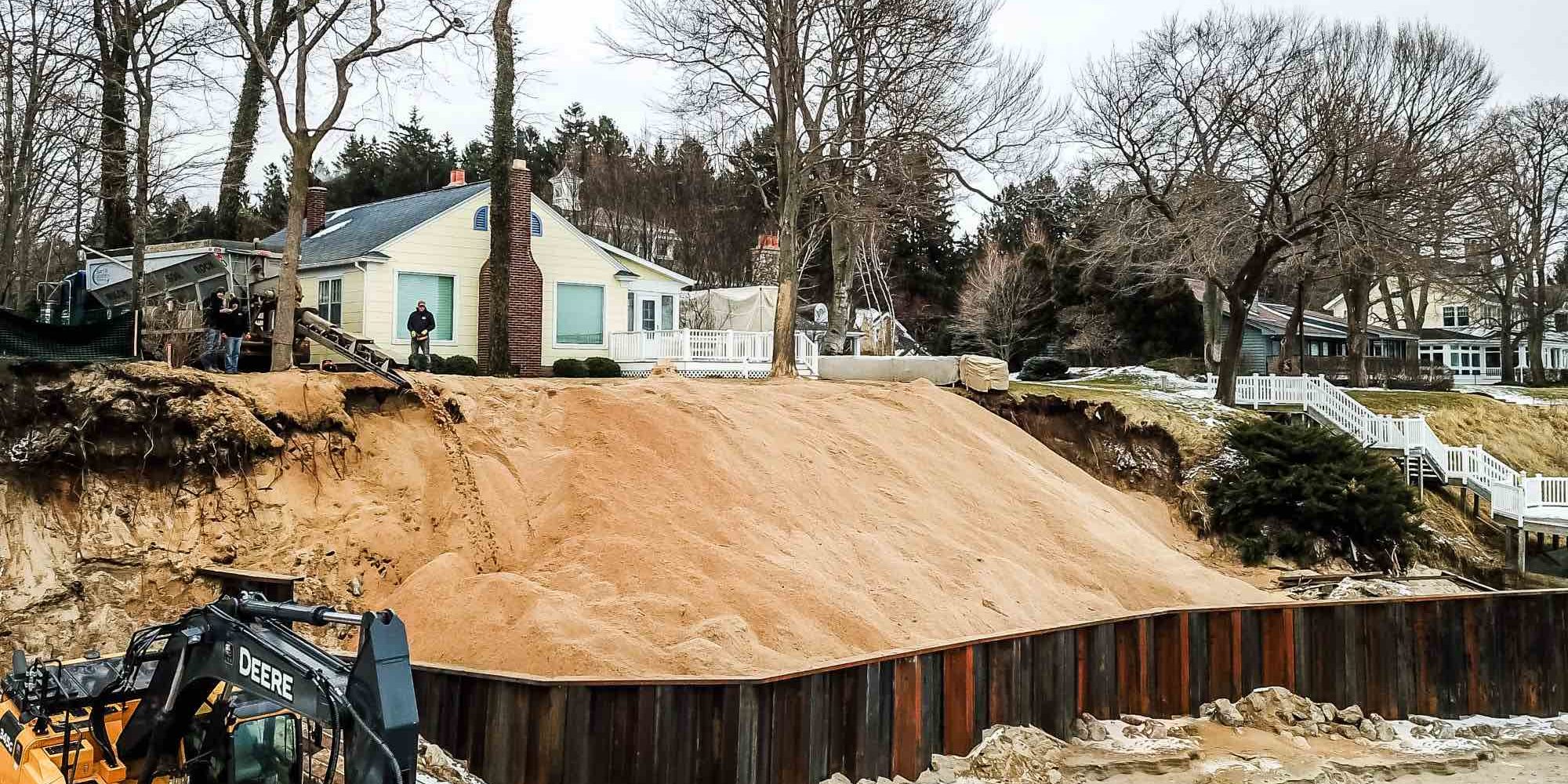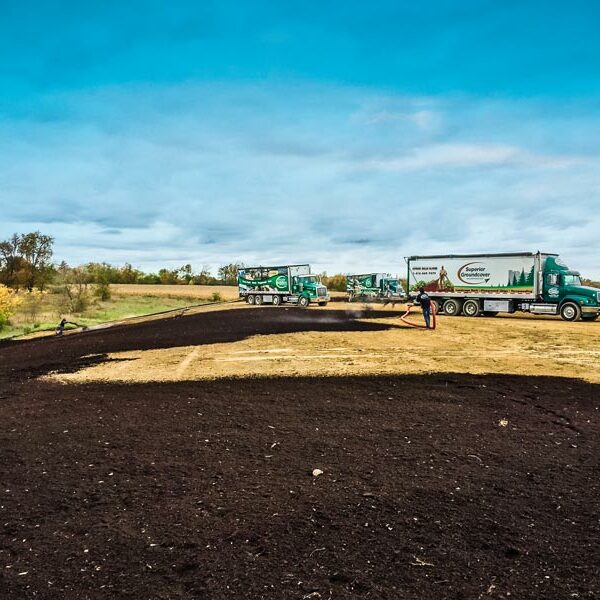 vegetation establishment
Compost & Seed
Superior's Compost Erosion Control Blanket combines nutrient-rich compost mixed with high-quality seed to create the perfect environment for quick vegetation establishment and slope stabilization.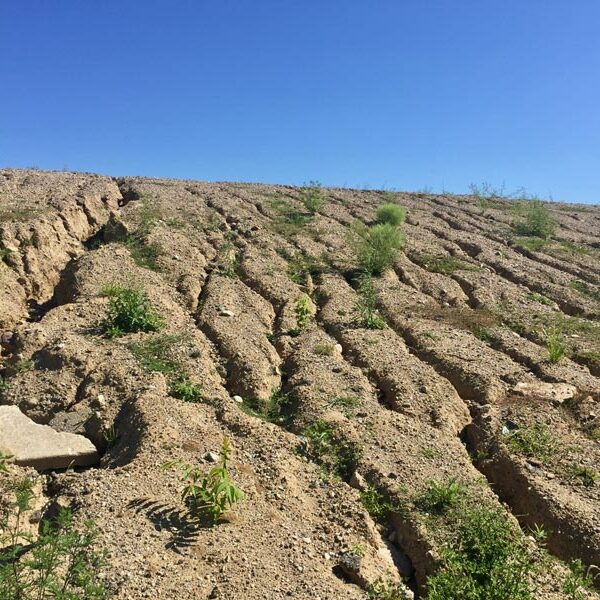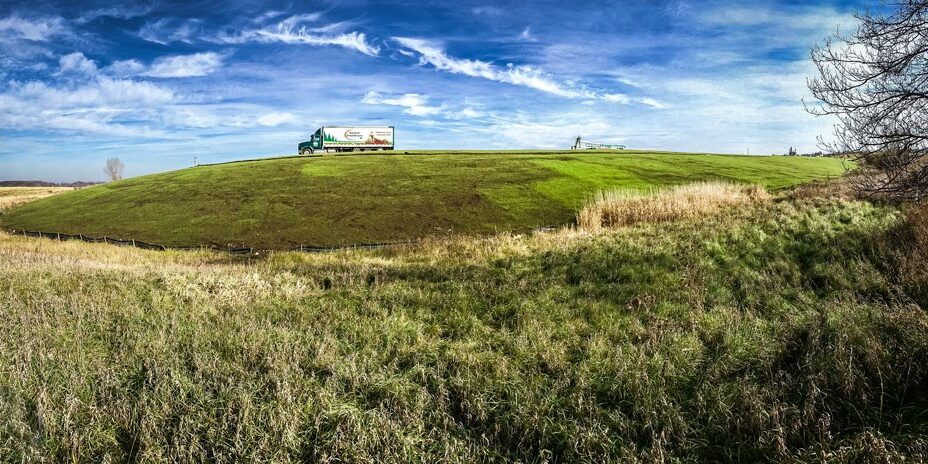 Superior's erosion control solutions outperform traditional straw blankets, straw matting, silt fence, and other traditional erosion control methods. Compost offers natural erosion control and protection, adds organic matter directly to the soil, offers superior water infiltration, and increases aeration in any soil type. Be sure to check out all of our erosion control solutions!
erosion control
Filter Soxx
Superior Groundcover uses 100% organic materials for all erosion control and Terraseeding® applications. Filtrexx® compost filter socks are used for sediment control, slope protection, stream bank and shoreline stabilization, and vegetated retaining walls. Tired of trenching in silt fence? Try our filter socks on for size!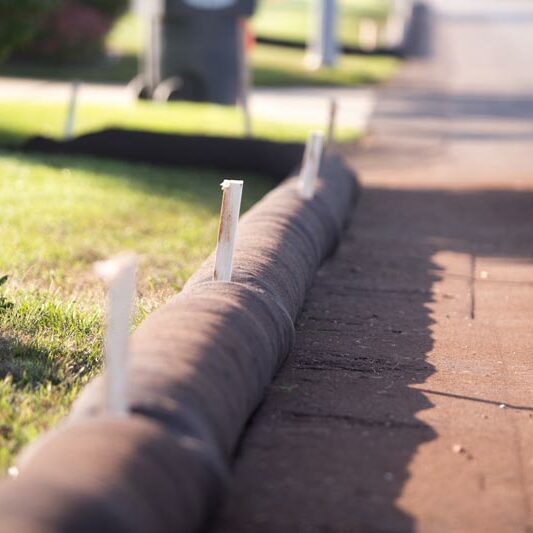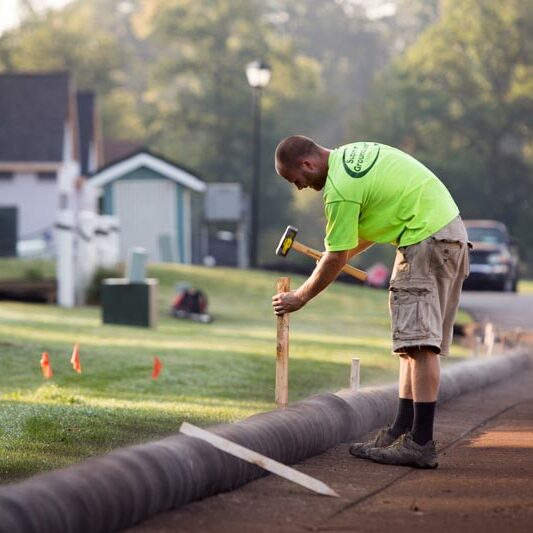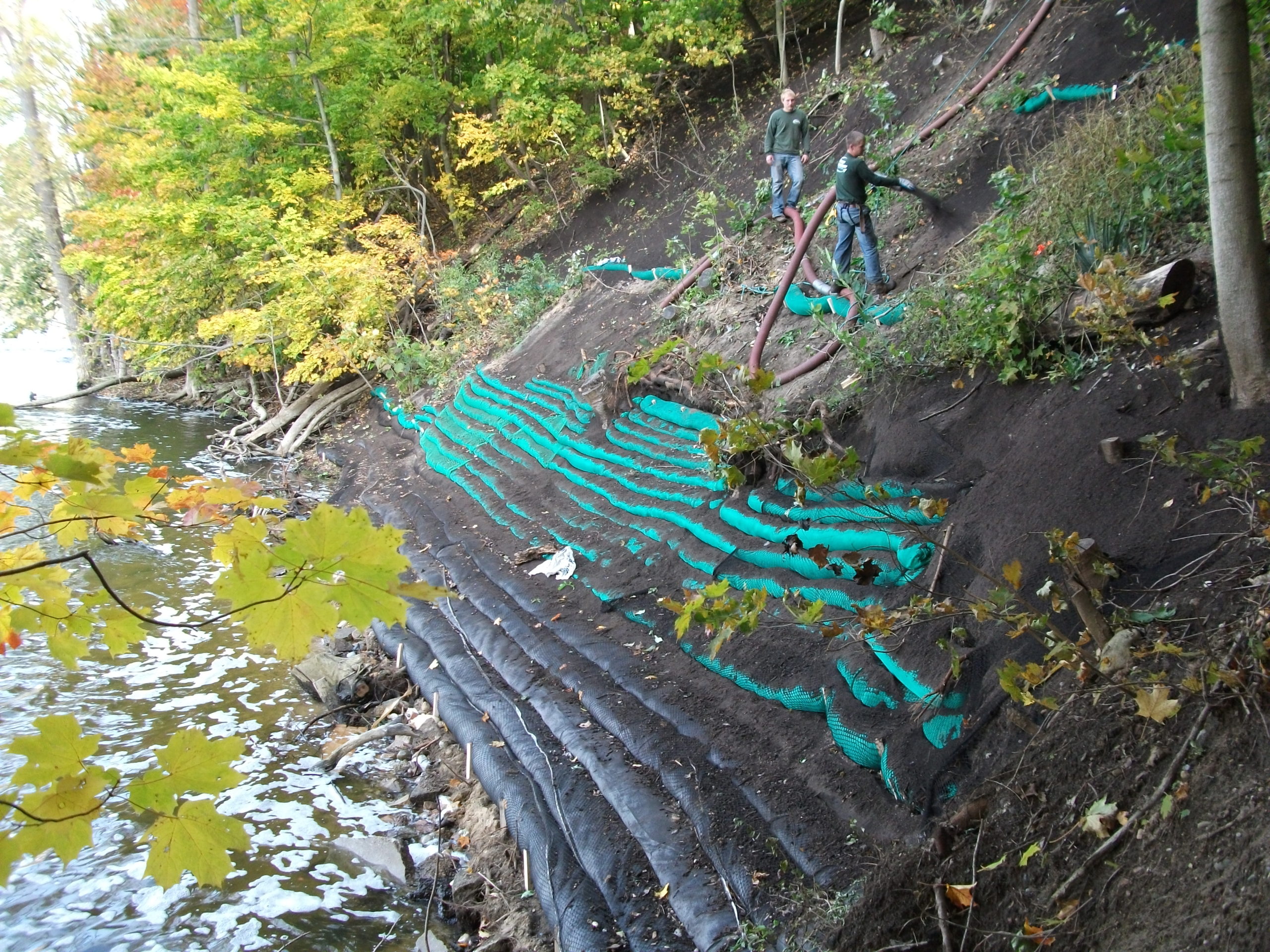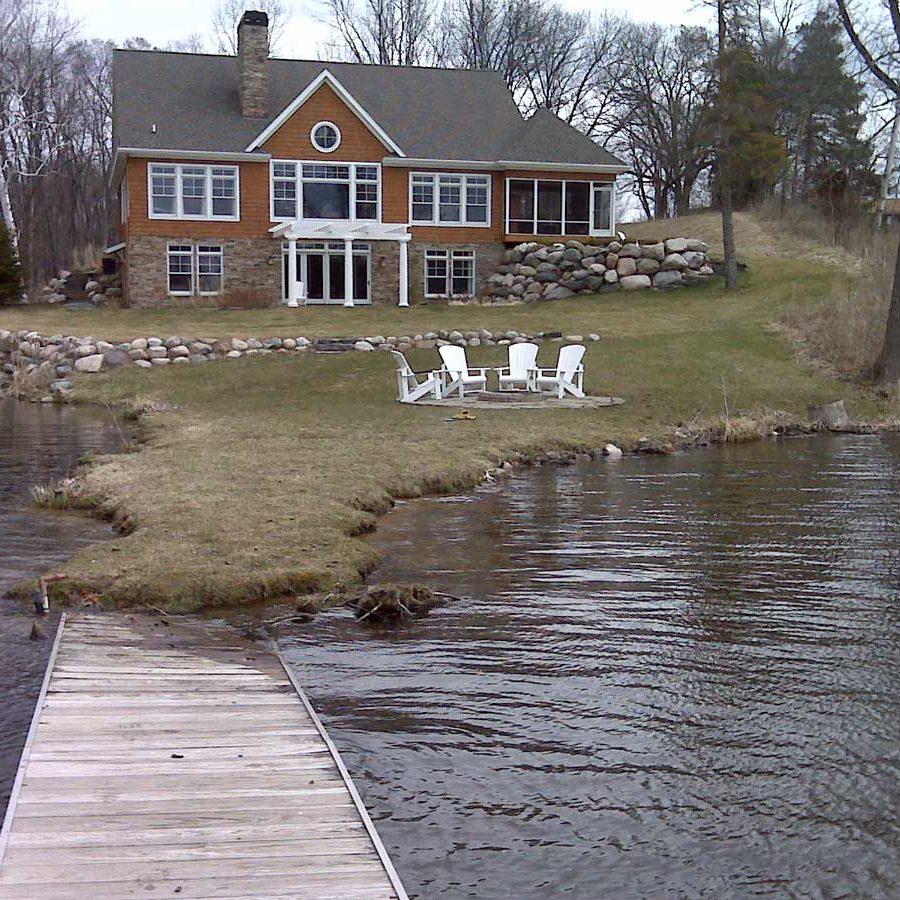 stabilization
Streambank &
Shoreline Solutions
We repair stream banks and shorelines the natural way.  Our shoreline erosion control system uses compost filter socks, which are organic, vegetated, quickly installed, and require no heavy equipment or excavation for installation.  This system allows vegetation to grow from the inside out to create a natural anchor between the bank and the stabilization system.  This system is also completely customizable, and many vegetation options are available to meet your needs.
Applications:
Creek, stream, and riparian bank stabilization
Pond and lake shoreline stabilization
Sediment and stormwater retention/detention pond bank slope stabilization