Learn more about our residential bark and mulch service here or explore other bark and mulch installation and delivery services.
Residential Bark & Mulch for Your Home Landscaping
Increase your home's curb appeal with Superior's pneumatic bark and mulch delivery and installation.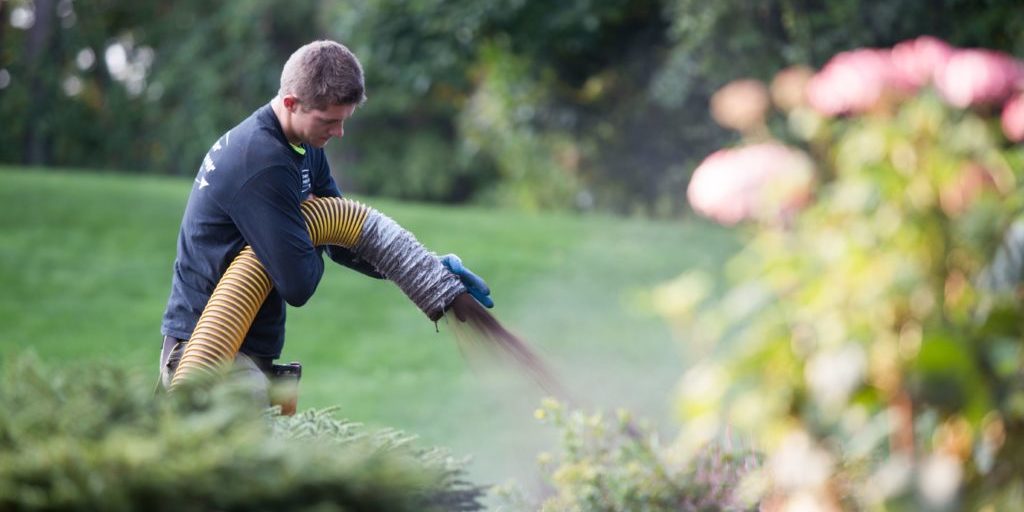 Contact Us
Questions? Text or call 616-283-6434
What Is Residential Landscaping Bark & Mulch?
Superior Groundcover's residential landscape bark and mulch services provide high-quality groundcover to homes like yours. Our materials offer textural and visual variation while protecting plants and enriching soil, giving you an exterior you're excited about.
There are two simple steps to our residential bark and mulch process: delivery and installation.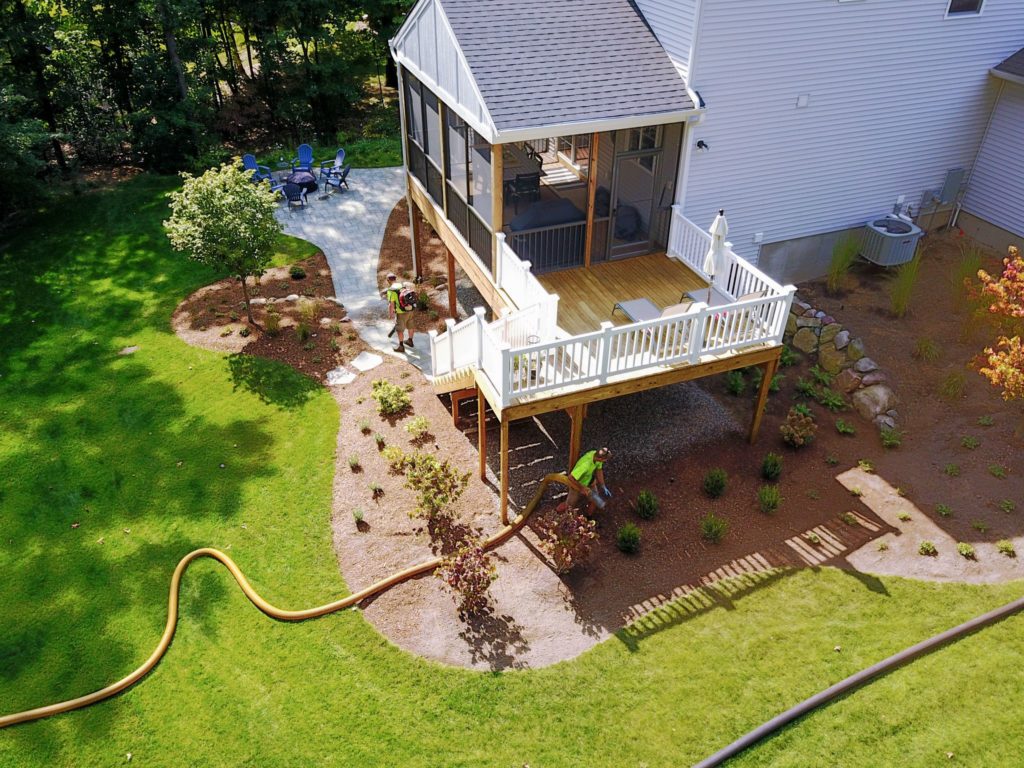 1. Bark & Mulch Delivery
When we deliver your mulch or bark material, we don't just leave a large pile on your property. Our specialized Express Blower® trucks have long hoses that make installation easy. We stay parked on the road, maintaining the integrity of your lawn.
2. Blown Bark & Mulch Installation
When you think of mulch installation, you may envision an arduous day of manual labor, wheelbarrows and all. We like to do things differently. Our blower trucks efficiently spread bark and mulch through a pneumatic system, allowing us to apply a precise, full-coverage layer of bark or mulch to your yard in a simple and quick fashion.
Who Needs Pneumatic Bark & Mulch Landscaping?
Many kinds of residences can be upgraded with quality mulch and bark, including:
Home gardens: As it naturally breaks down, mulch significantly improves the health of soil, leading to better plants, produce, and a more stable ecological environment. In colder climates, mulch works as a form of insulation, keeping plants protected. Mulch also increases the aesthetic appearance of gardens by adding a pop of color.
Backyard playgrounds: A specially formulated playground mulch is a must when creating a safe environment for children to enjoy. We offer certified playground engineered wood fiber mulch, which is more effective at absorbing impact than sand or rocks, mitigating the chance of injury.
Pool landscaping: Make your family's beloved watering hole a planted paradise with mulch or bark. A colored mulch can serve as a visual barrier that also protects and enhances the landscaping around the pool area.
Deck or porch landscaping: Elevate your favorite summer relaxation spots with colored mulch or bark. Our high-quality ground coverings are incredible at reducing weeds, so you spend less time cleaning up your exterior and more time truly enjoying it.
Rental properties: An easy and effective way to transform the landscape of your rental space is with mulch or bark. The addition of one of these substrates to a plain grass lawn can draw in potential renters, as well-maintained lawns are one of the first elements people notice about a property.
Vacation properties: Turn your AirBnB into a place that catches prospects' attention with a colorful, well-designed yard. Mulch also keeps plants more hydrated, meaning you can go longer between watering periods when guests are enjoying their stay.
Benefits of Residential Bark & Mulch
There are many reasons why residential bark and mulch from Superior Groundcover is the best choice, including: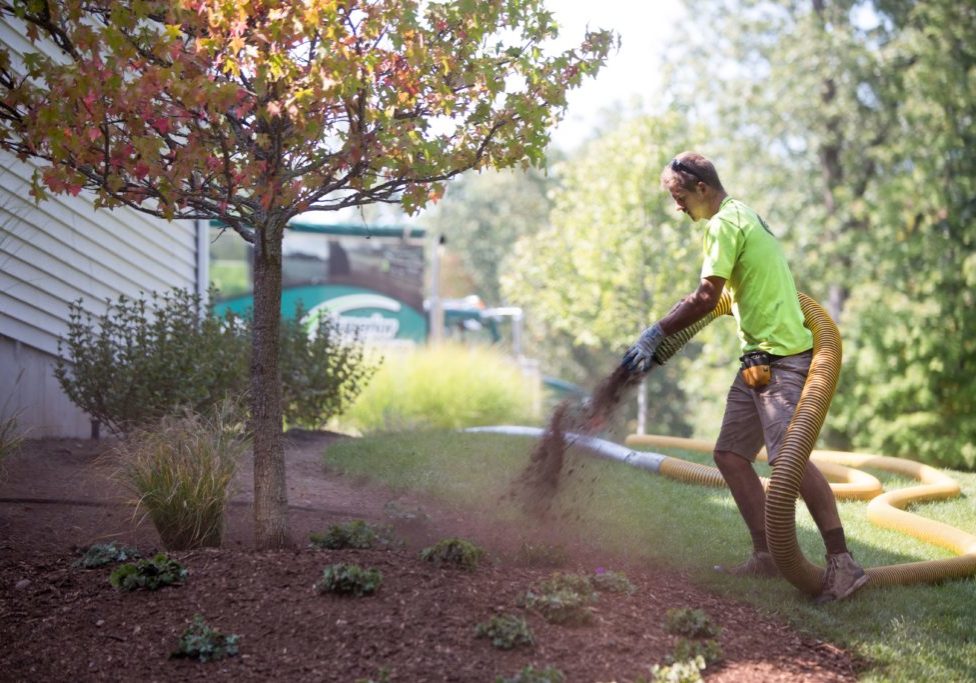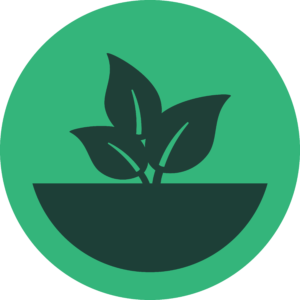 Quality
Mulch improves the condition of the soil by increasing the amount of organic material it contains. If you've always wanted to test out your green thumb with a home garden, now is a perfect time!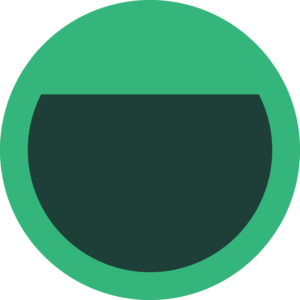 Consistency
Our blower trucks ensure precision—no part of your yard will be spotty or over-mulched.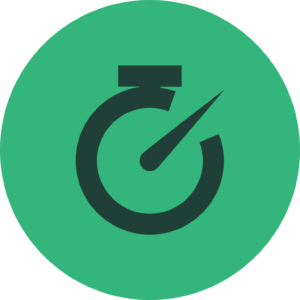 Efficiency
Unlike the long hours it can take to manually move and spread bark and mulch, our services are quick and easy. This is due both to our fleet of blower trucks and our experienced installers.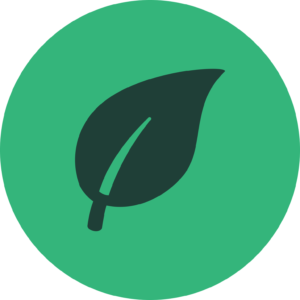 Durability
Bark and mulch are very effective at retaining moisture. As a result, your plants won't need to be watered as often—no need to ask your neighbor to pop over when you go on vacation. Plus, a thick layer of mulch prevents weed seeds from implanting into the rich soil underneath, eliminating an unsightly carpet of dandelions.
Cost of Residential Bark & Mulch Home Delivery
At Superior Groundcover, we supply a variety of colored mulches to beautify your landscaping. Factors that impact cost include:
Size of your yard: The amount of bark or mulch you need for your home landscaping project will affect cost.
Choice of material: Whether you choose bark or mulch—and the type and quality of material you choose—will determine the final cost.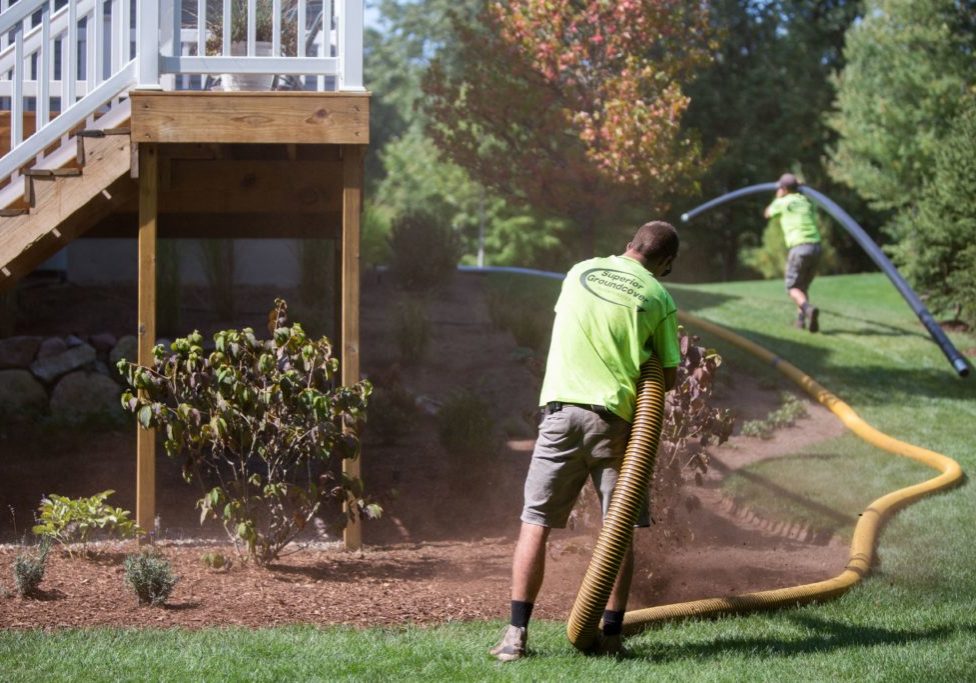 DIY vs. Professional Residential Bark & Mulch Installation
Professional bark and mulch installation will save you a lot of hassle, time, and mess.
Are you a fan of DIY-ing? You may have considered ordering ground covering in bulk and distributing it amongst your lawn yourself. While DIY mulching can be done, a professional pneumatic mulch installation will save you a lot of hassle, time, and mess.
Our Express blower trucks are the optimal way to quickly and evenly spread mulch or bark—no looming piles, old wheelbarrows, or long hours of shoveling required. Weekends are precious—don't lose yours in unnecessary yard work when Superior Groundcover offers incredible services at affordable rates.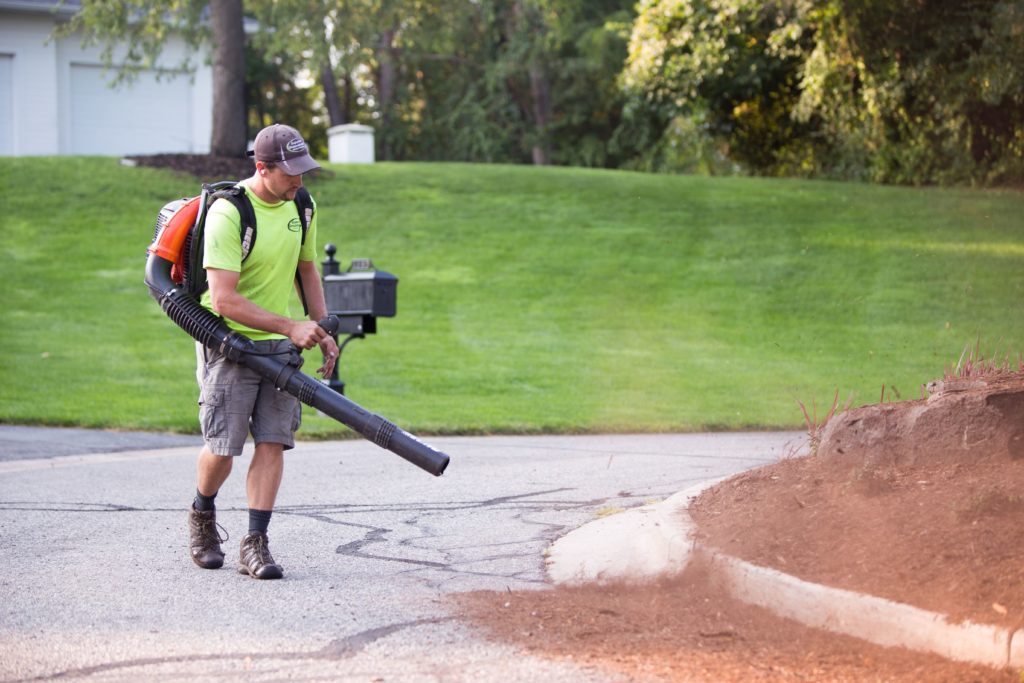 BARK & MULCH
Residential Bark & Mulch by Superior Groundcover
We have been providing high-quality ground coverings for over 20 years—it is our passion. A well-maintained, unique, balanced yard plays a huge role in enhancing the overall exterior appearance and aesthetic of a home, and we know that in working with us, you will grow to love yours even more.
Get a Free Quote!
We are happy to provide you with a free estimate on your residential mulch or bark project. Send us a message today to learn more.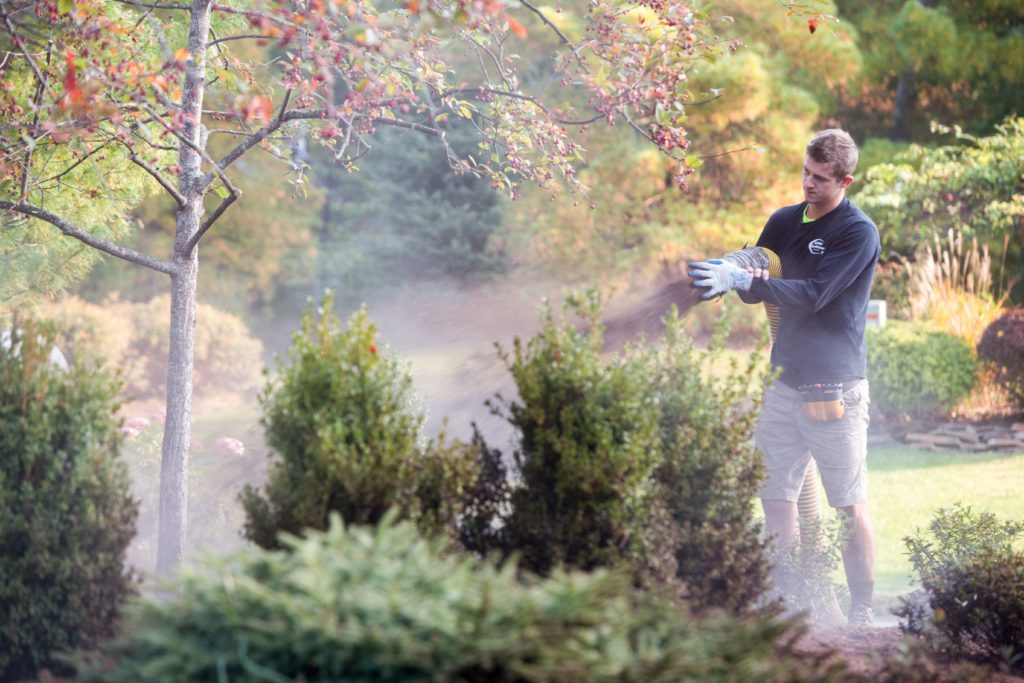 BARK & MULCH
Frequently Asked Questions (FAQ)
Mulch and bark are measured in cubic yards. One cubic yard of ground covering is enough for a 324-square-foot area at a depth of one inch. To determine how much bark you require for your home landscaping project, you can use this formula: square footage X depth / 324 = cubic yards required to cover your space.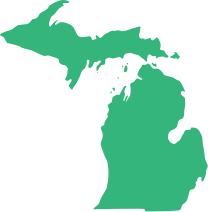 Installation & Delivery Services
Michigan Bark & Mulch for Home Landscaping
We offer premium-quality bark and mulch installation for residential lawns throughout the state of Michigan.
Sorry, we couldn't find any posts. Please try a different search.