Material Placement for Solar Farms Made Easy
Stone Delivery & Installation
One of the most popular types of foundations for solar farms is stone. Our blower and slinger trucks can quickly and efficiently place stone or crushed concrete in a solar farm to provide a solid and aesthetically pleasing foundation. Not only can our trucks place stone and crushed concrete in precise areas, but they are also able to spread the stone while placing it, removing one more step from the equation.
Stone is a great choice because it requires little to no maintenance once the solar panels have been installed. There's no need to mow your solar farm or add additional materials over time. If you decide to reappropriate the land for another use, you can easily do so without ripping out any poured concrete. Stone also provides excellent drainage to keep your solar farms from experiencing flooding or excessive water pooling after heavy rainfall.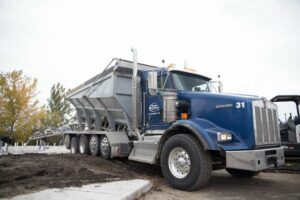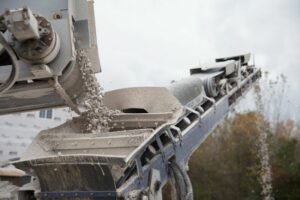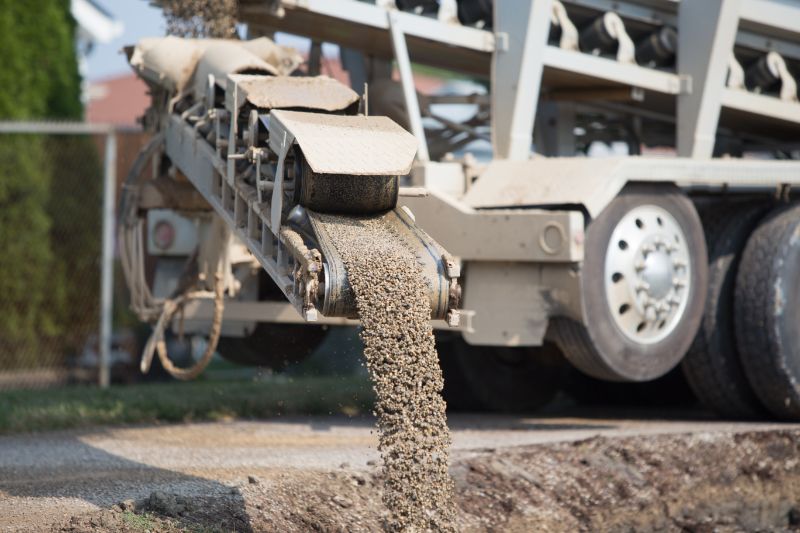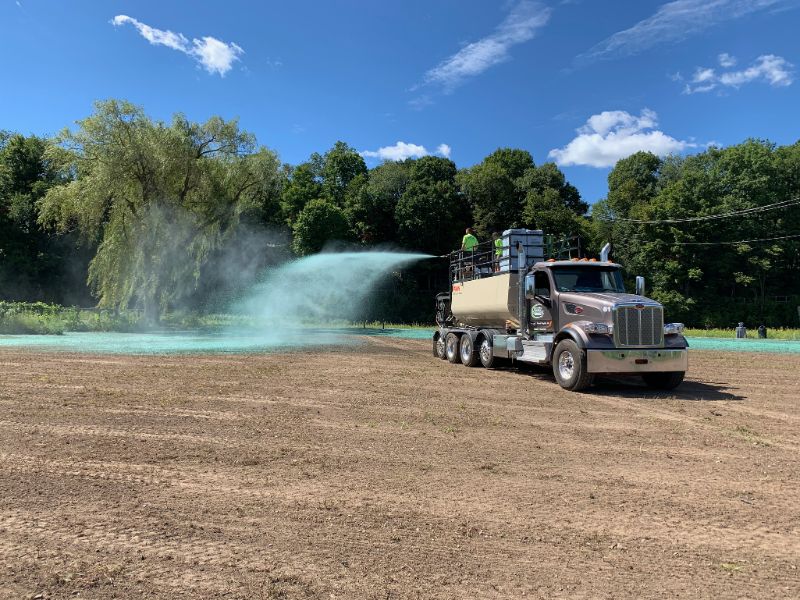 Hydroseeding
If you're looking to make your solar farm even greener, hydroseeding is an easy way to plant grass over a wide area. Seeding an area after solar panels have been placed can be a hassle, but our hydroseed trucks can get the job done in no time. After we're finished hydroseeding, our crews will provide cleanup and make sure the area looks tidy. Just wait a few weeks and you'll have fresh new grass growing in your solar farm.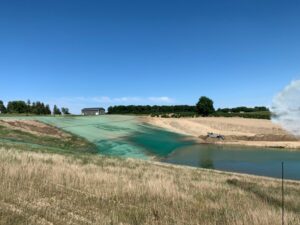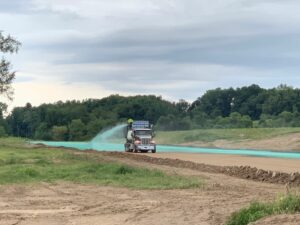 Bark & Mulch
If you're looking for a more aesthetically pleasing look for your solar farms, then placing bark and mulch is a great option. Superior provides hardwood and colored mulch for a variety of landscaping projects. While bark and mulch will need to be replaced every few years, some people prefer the way mulch looks. Mulch is also good at preventing weeds from growing under your solar panels.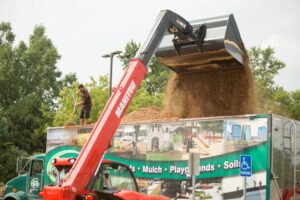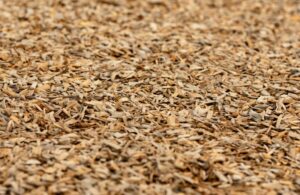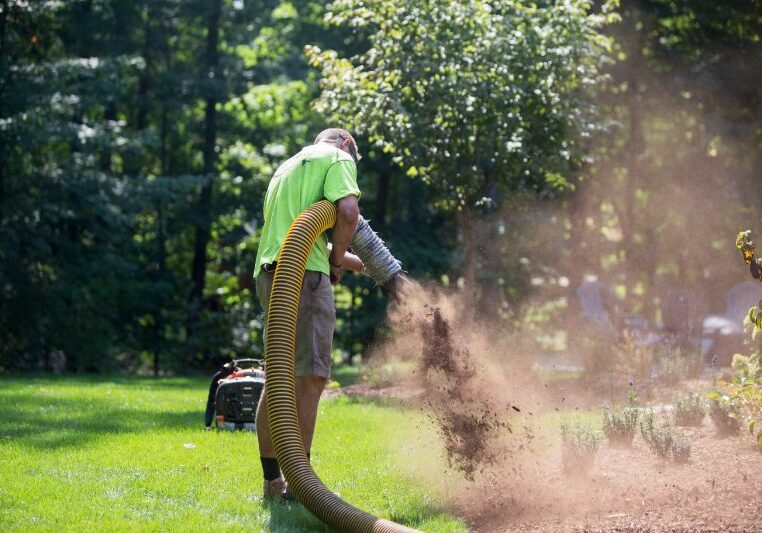 Why Choose Superior Groundcover?
The team at Superior Groundcover is known for their fast, friendly, and professional service. We have more than 20 years of experience in the landscaping industry, and we're always ready to put that expertise to use with a new client. Many of our landscaping projects are for large sites with strict safety requirements and particular needs.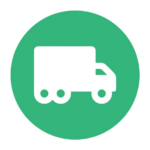 Our Fleet
Superior has one of the largest blower truck fleets in the United States. That means we always have trucks and teams at the ready to respond quickly to your needs. We use specialized equipment that allows us to easily and precisely place large amounts of material in difficult places. They also ensure minimal disruption to the immediate environment. Instead of driving a dump truck or front-end loader across your property, our trucks can park on the road, or in a lot, and use our long-hose blowers or powerful slingers to put your material exactly where it needs to be.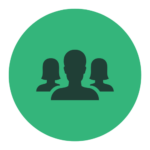 Our Team
Our staff are highly-trained, professional, and friendly. We frequently work alongside other contractors and subcontractors and take a collaborative approach.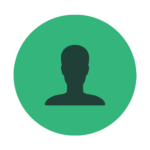 Our Clients
In the more than 20 years that we have been in this industry, we have built strong relationships with our clients. Many of them come back to us year after year because they know they can trust us with their biggest projects.
"We use Superior ground cover for all our large properties. Always great clean work. Very friendly and knowledgeable staff too."
Jake S.
"We just started working with Superior Groundcover for the first time. So far I have been extremely impressed! The communication is excellent, the people are friendly, and I sense that there is integrity in everything they do."
Dan B.
"We have been using SGC for some time now. Their service is professional and a great time saver for us. Always willing to adapt to changing conditions and client needs. I would highly recommend them for any of the services they offer."
Rob N.
"We are a commercial customer of Superior Groundcover's and they are excellent to work with! We utilize them every season for mulch applications. Titus, Terry, and Andy are all very accommodating and they communicate very well. Their level of quality from installation to product to clean up is far superior than other companies in town!"
Nikki R.
"I have worked with Superior Groundcover for several years and each time I use them I am still impressed at the quality work that they do. From scheduling to installation they are extremely professional and I have never had any callbacks regarding the work they have done for me. From topsoil to bark to hydroseeding these guys are top-notch!"
Matt S.
Get Superior Services & Solutions
If you're ready to start laying the foundations for your solar farm, let us know! We love partnering with different industries to provide high-quality and professional landscaping services.
Frequently Asked Questions (FAQ)
We have branches in Grand Rapids, Detroit, and Indianapolis, and primarily serve Michigan and Indianapolis. But we are willing to travel outside of those states to complete a solar panel foundation project.
Solar farms are just one of the many industries we serve. Even if you don't see your business on the list below, feel free to reach out to our staff. We're happy to help out on a range of large-scale projects that can benefit from the use of material placement with our blower and slinger trucks.