Material Placement Made Easy
Hydroseeding
One of our most popular services for municipalities is hydroseeding. Our crews can lay down a slurry of grass seed and nutrients in just a few hours. You'll start seeing healthy new growth within a matter of weeks.
We frequently perform this service for commercial and residential properties, along with departments of transportation and municipalities. Hydroseeding is popular for planting fresh grass at parks and roadsides, along with areas where the ground has been disturbed from work on underground infrastructure.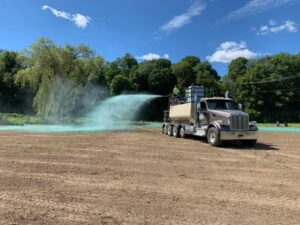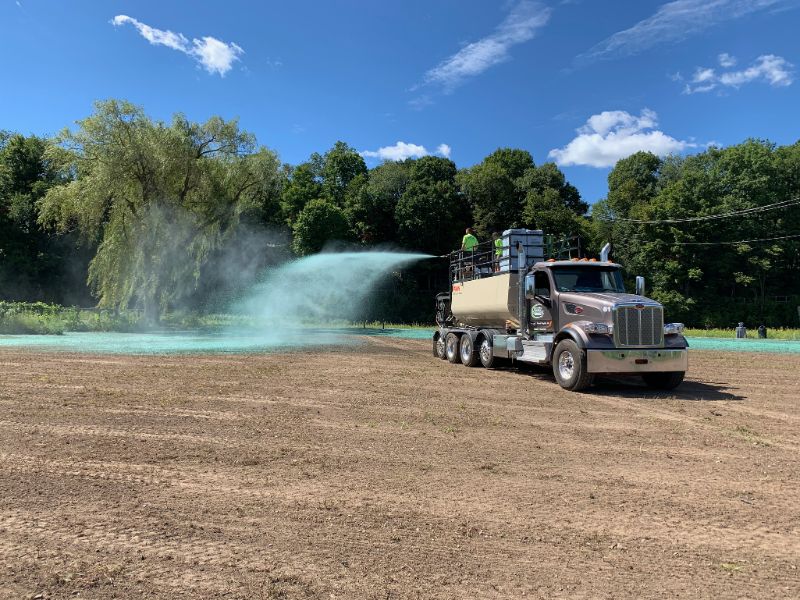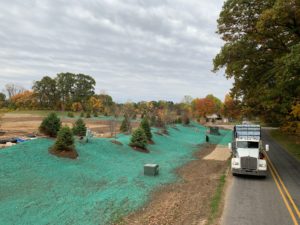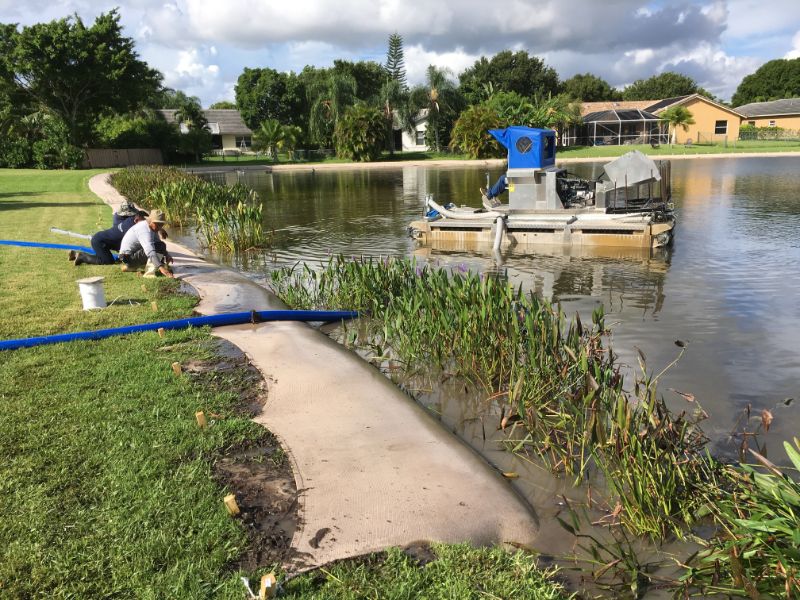 Erosion Control
Superior provides a wide range of erosion control services for municipalities. We offer lake bank, river bank, and beach erosion control systems. Our SOX Erosion Solutions provide a barrier against erosion that blends into the shoreline and allows the natural growth of vegetation overtop of it. Municipalities also use SOX to manage stormwater runoff.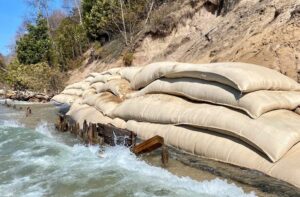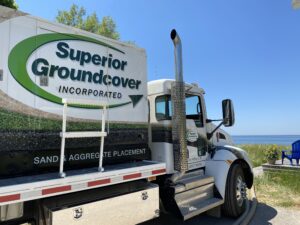 Sand Delivery & Installation
We can both deliver and place sand for beaches, playgrounds, volleyball courts, and in-ground pools. Our blower trucks will place the sand exactly where it needs to go within a matter of hours with minimal disruption to the surrounding environment. Sand placement can also provide the necessary infill for ClosureTurf®.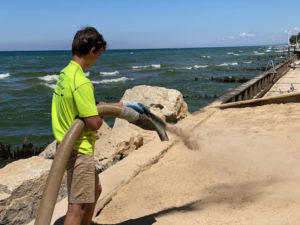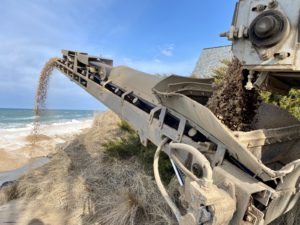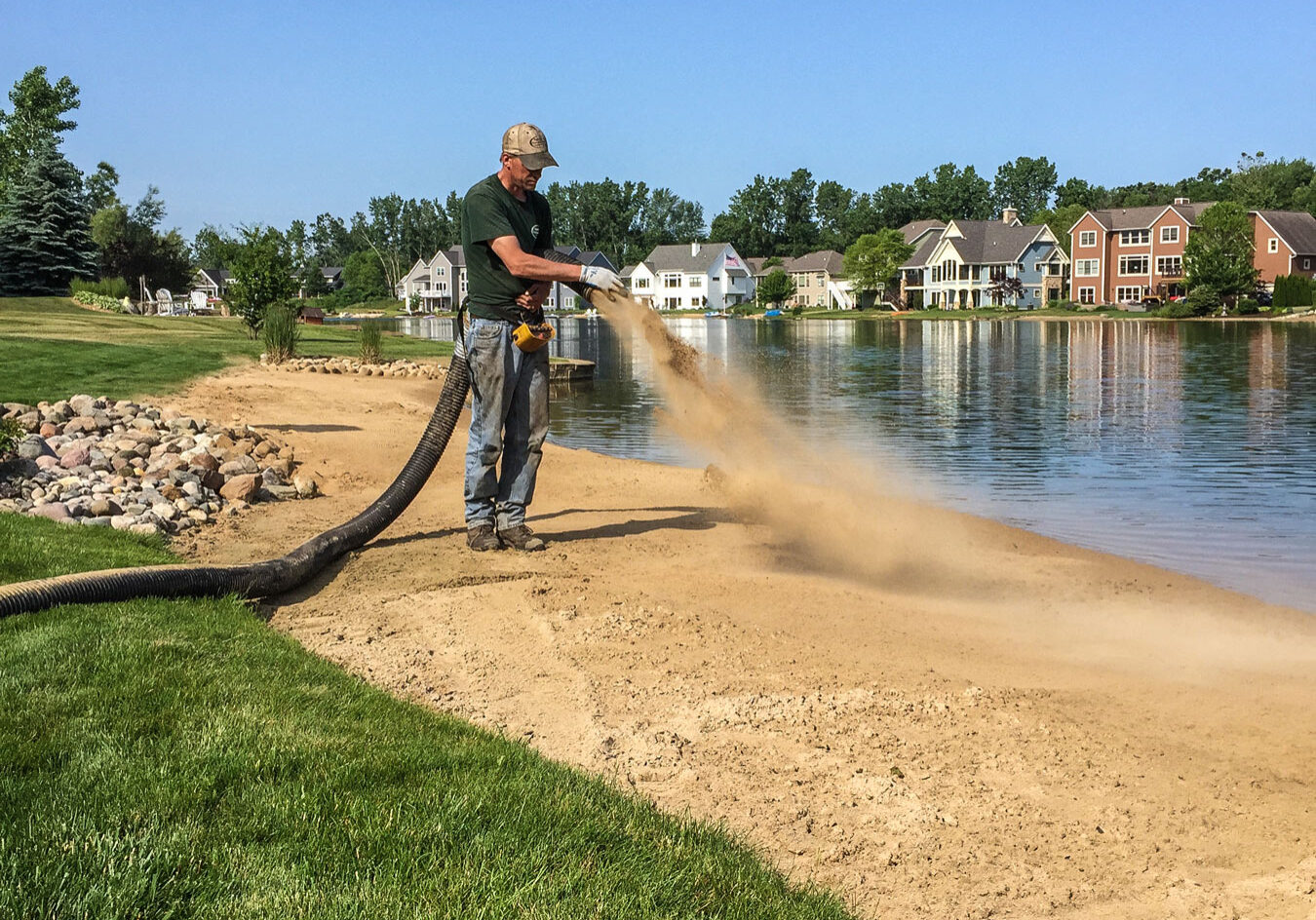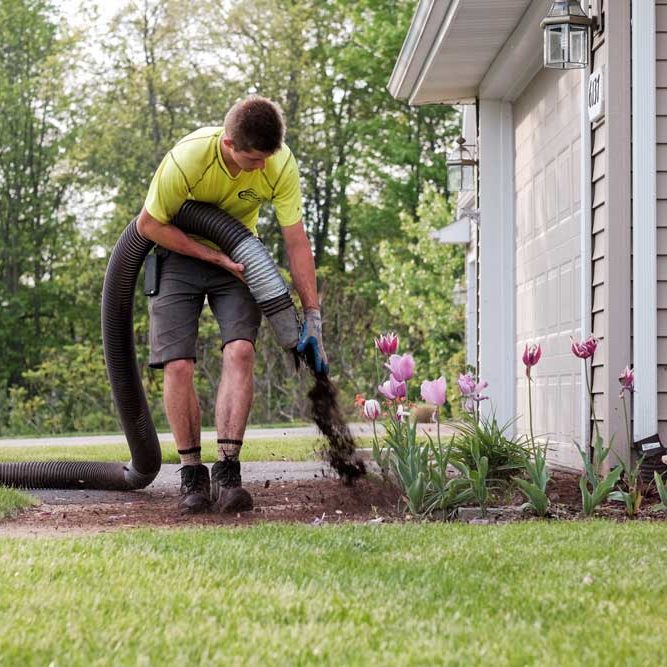 Landscape Mulch & Bark
Municipalities use our mulch placement services for their landscaping. Our teams can quickly and cleanly place your mulch in designated landscape beds, so they'll be ready for new plants.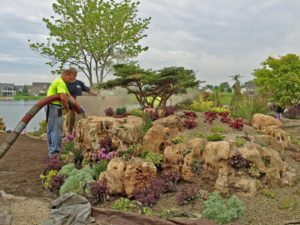 Playground EWF Mulch
Our EWF mulch delivery and installation services are popular with municipalities that use them for public parks and playgrounds. Engineered wood fiber (EWF) mulch is especially popular for playgrounds because it is safer than asphalt while still meeting accessibility requirements for wheelchairs.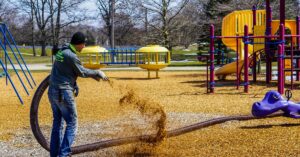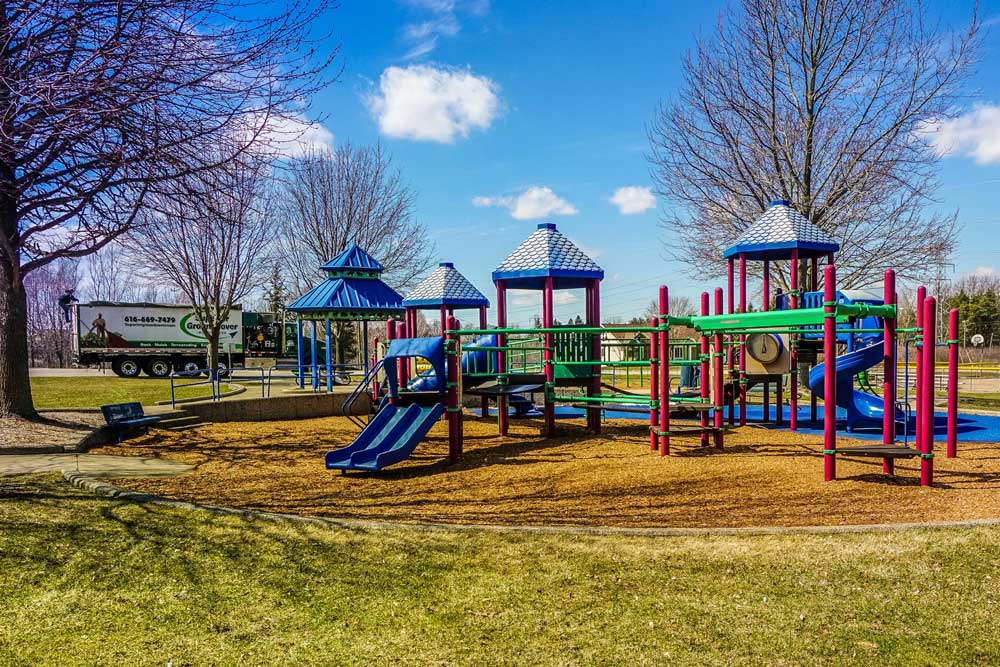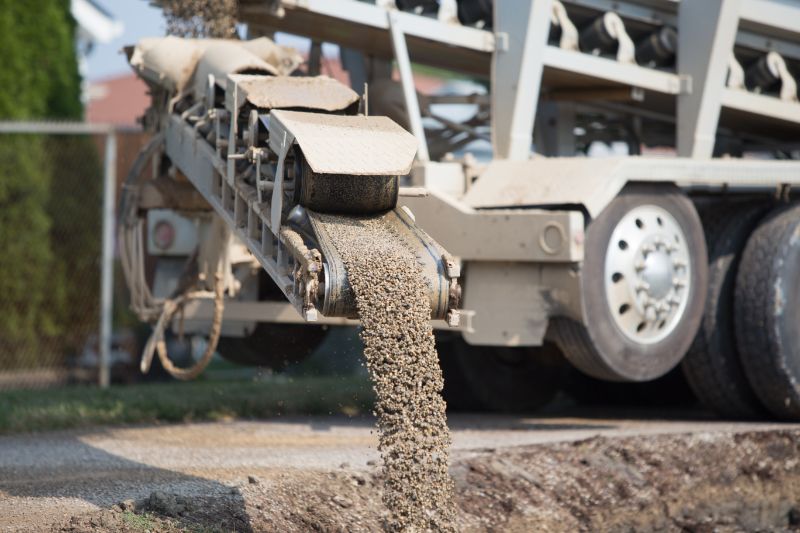 Soil and Stone Delivery & Installation
Superior's soil delivery and installation services are popular with cities looking to promote healthy growth of their lawns, cover areas after new construction, or prepare for landscaping. Our fertile soil contains plenty of nutrients and organic material to help your plants grow.
Crushed stone is used by cities for a variety of purposes, including to fill trenches, foundations, and seawalls. It is also used to create a stable and affordable driveway. Superior's teams can deliver stone and potentially install it, depending on the job.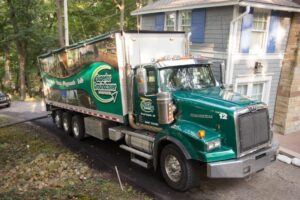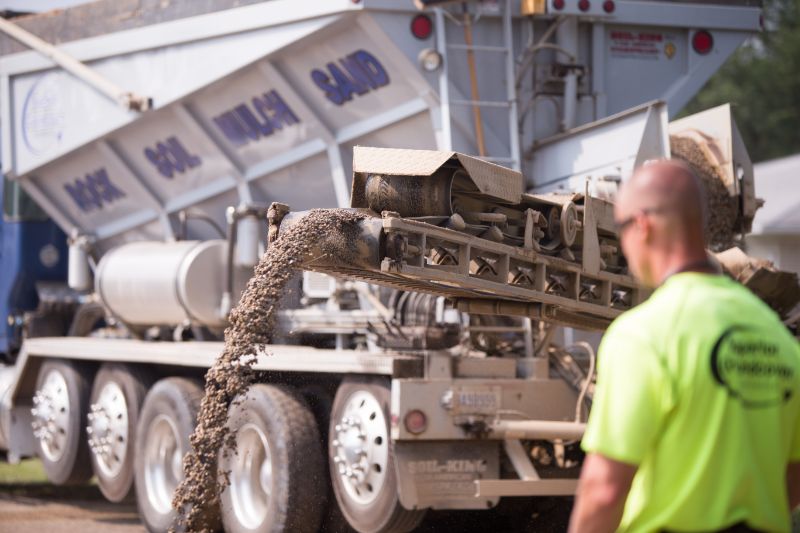 Why Choose Superior Groundcover?
Superior Groundcover builds strong, long-lasting relationships with our clients because of our honesty, communication, and dedication to professionalism. We have decades of experience providing high-quality services to our customers in the Midwest.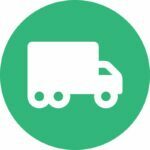 Our Fleet
We have one of the largest blower truck fleets in the country, which allows our teams to quickly respond to several large-scale municipal projects. Every truck has the latest equipment for professionally delivering and placing a wide range of different materials.
They also have tools for specialty jobs such as Terraseeding®, which involves mixing grass seed with soil and compost for areas that may be more challenging for hydroseeding to take.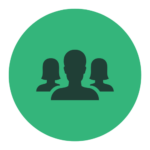 Our Team
The staff at Superior Groundcover have been highly reviewed for their professionalism, dedication, and communication. They ensure that when the job is done, you're left with a clean and aesthetically appealing landscape.
With Superior, there's no need for wheelbarrows or shovels. Our professional teams will use our blower and slinger trucks to place your soil exactly where it needs to go. We can save your public works staff hours of labor.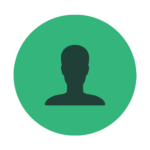 Our Clients
In the more than 20 years that we have been in this industry, we have built strong relationships with our clients. Many of them come back to us year after year because they know they can trust us with their biggest projects.
"Great service and product!! Been purchasing from them for years and have never been disappointed. Competitive prices keeps me coming back. Very quick service with truck capable of blowing in material in a fraction of the time of traditional installation methods."
Gary K.
"I am very happy with the service we get from Superior Groundcover at our Salem Township Park. They are very spontaneous and professional, resulting in a GREAT job every time."
James P.
"Superior Groundcover provided our school with playground mulch. Their price was very fair. They did a very professional job! We will use them every time!"
Jill B.
Get Superior Services & Solutions
Do you have a municipal project that Superior Groundcover could help with? Let us know! Our staff would love to hear about it.
Frequently Asked Questions (FAQ)
We have branches in Grand Rapids, Detroit, and Indianapolis, and primarily serve Michigan and Indianapolis. But we are willing to travel outside of those states to complete a solar panel foundation project.
Even if you don't see your industry represented on the list below, please feel free to contact us. We would love to see how Superior Groundcover can help your business.
Golf Courses
Property Management Companies