Landscaping Material Placement Made Easy
Hydroseeding
Superior Groundcover's hydroseeding services are a great way to ensure you establish a deeply rooted, long-lasting lawn for your landscaping project. The hoses on our delivery and material placement trucks are able to reach any nook and cranny of your landscaping area to quickly hydroseed the area with minimal disruptions. Once we're finished, we'll clean up the area and your customers will only need to wait a few weeks to see their new grass.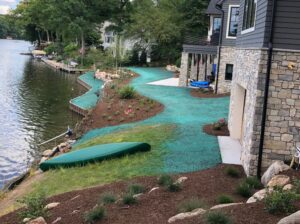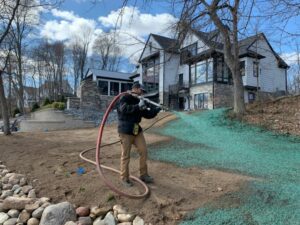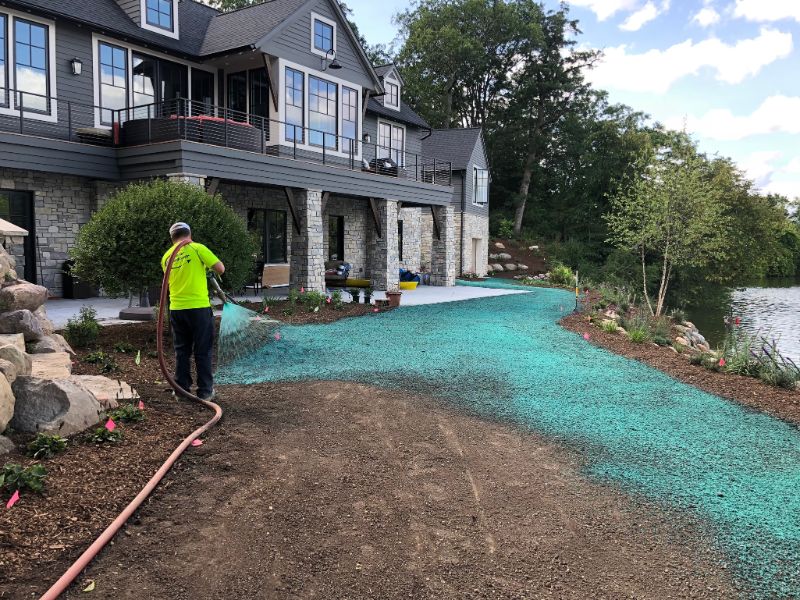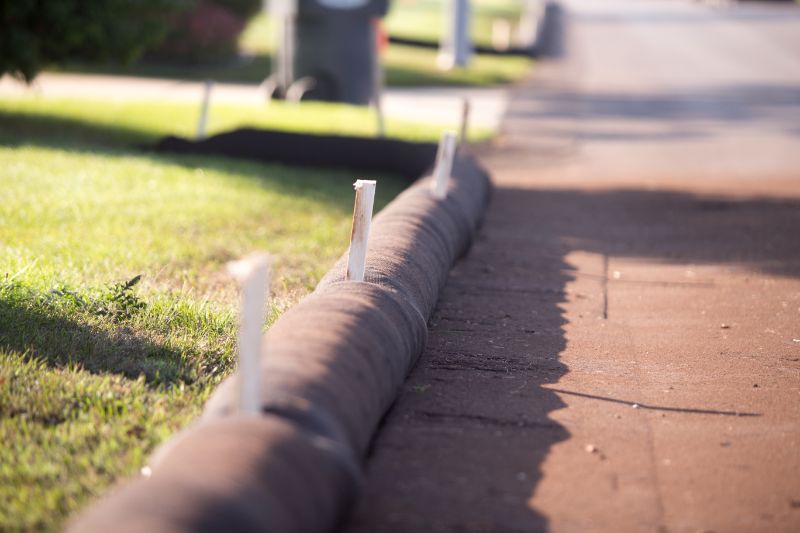 Erosion Control
We offer a wide range of innovative erosion control solutions that can be tailored to fit the situation. Our team has installed dune grass, geotextile tubes, sandbags, compost, and SOX Erosion Solutions™ to combat erosion and protect shorelines, dunes, and slopes from erosion. Our methods are effective on lakes, ponds, rivers, and stormwater drains.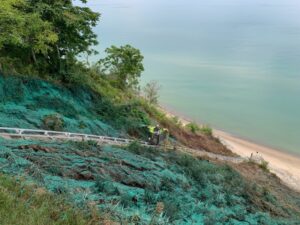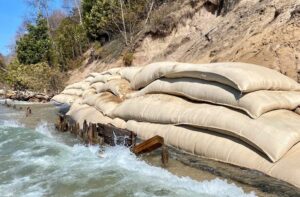 Sand Delivery & Installation
Whether you're looking to replenish sand dunes, fill an in-ground pool, improve a beach, or install a playground or volleyball court—Superior's sand installation can get the job done. Our blower and slinger trucks can deliver large amounts of sand to highly specific areas of your landscaping project in a matter of hours. Our material placement team can also evenly distribute the sand over a wide area as it is being delivered, so there's no need to spread it out.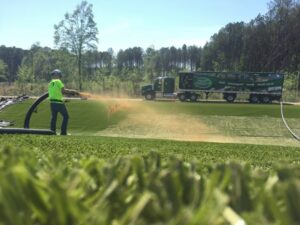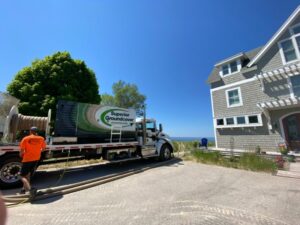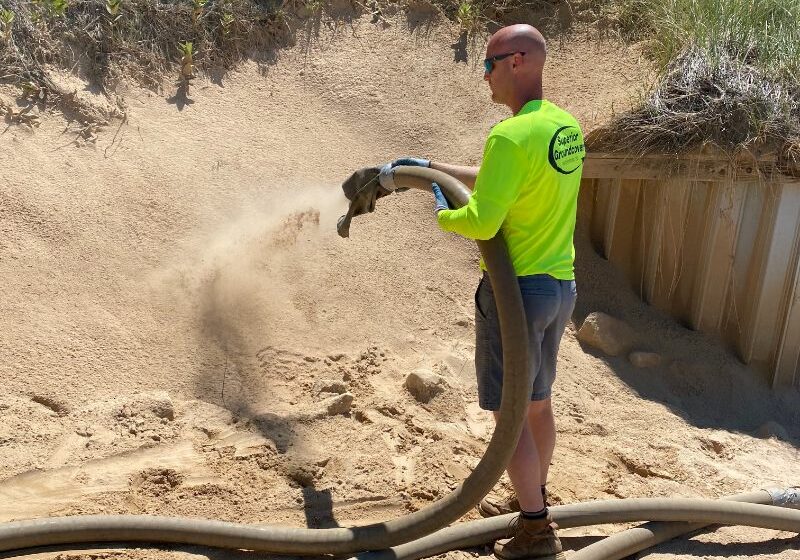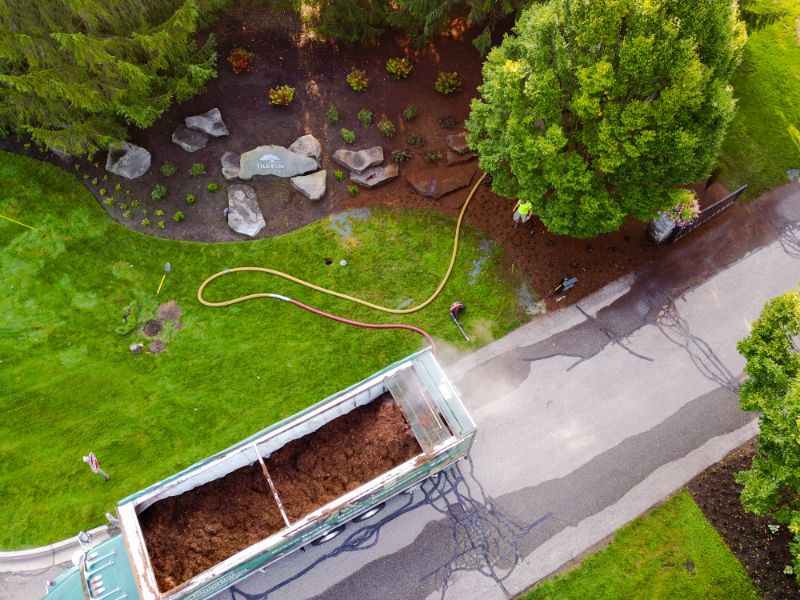 Bark & Mulch
Our hardwood bark and color-enhanced mulch can quickly transform your landscaping project into a professionally prepared space. The organic material in our landscaping mulch can improve the health of your customers' soil while cutting down on weeds. Our large fleet of blower and slinger trucks is ready to respond to your project and evenly spread bark and mulch over designated areas.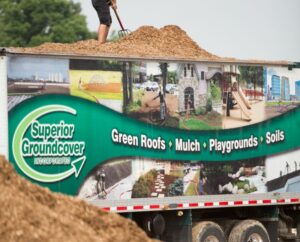 Top Soil Delivery & Installation
Our teams can deliver and install fertile topsoil, compost, or a mixture of both to help lay the groundwork for your landscaping project. Just choose the soil type that best suits your project and we can complete a topsoil delivery project in a matter of hours.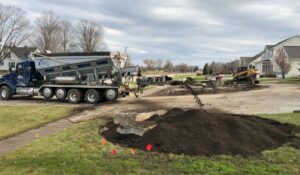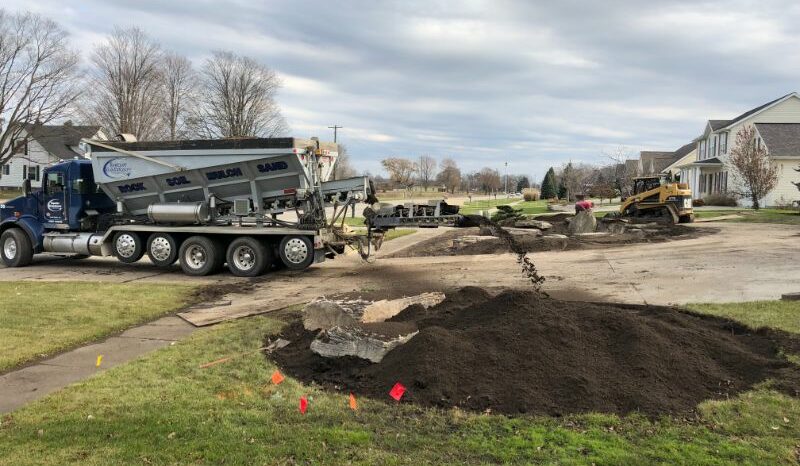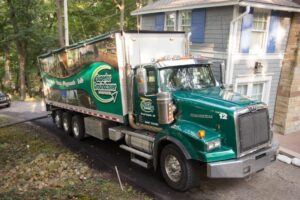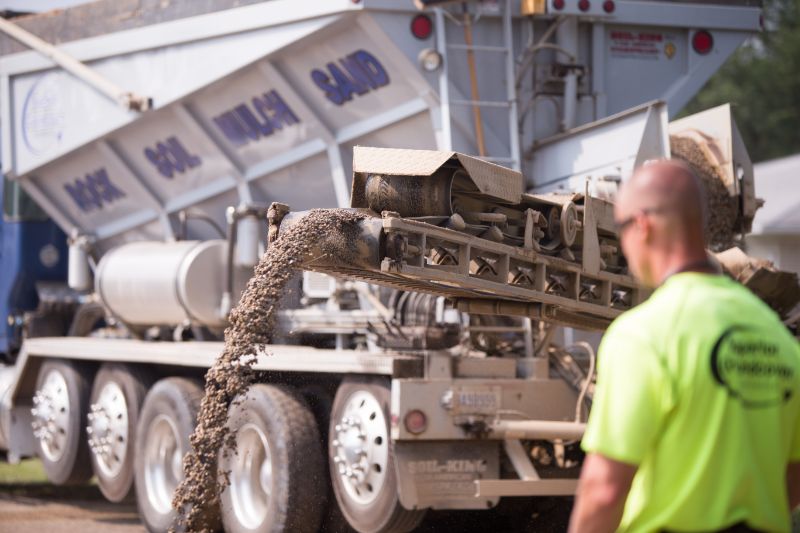 Stone Delivery & Installation
If you're looking for a long-lasting alternative to mulch, our stone delivery and installation is a popular service among landscapers and general contractors. Superior's stone and crushed concrete are also great for erosion control. Plus, our high-end trucks are able to perform delivery and material placement for stone just as easily and effectively as they install sand or mulch.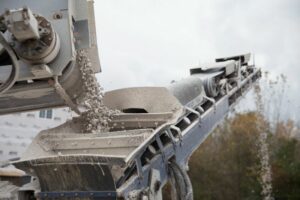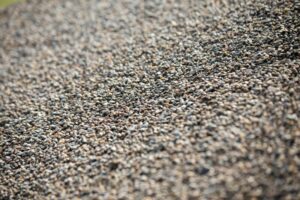 Why Choose Superior Groundcover?
We have more than 20 years of experience providing exceptional service and landscaping materials for contractors in the midwest. Our team is passionate about providing material placement services to make your space more sustainable, functional, and aesthetically pleasing.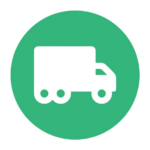 Our Fleet
Superior Groundcover has one of the largest fleets of blower trucks in the United States. Between the size of our fleet, the quality of the equipment we use, and the expertise of our staff, we can quickly respond to and complete urgent requests for landscape material placement. If your project needs to be finished quickly, Superior has the capacity to meet your deadlines and complete your project on time. Our trucks can finish a job in a matter of hours that would have taken a team of people days to complete by hand.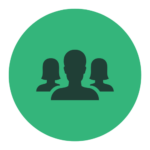 Our Team
At Superior Groundcover, we pride ourselves on our detail-oriented work ethic and professionalism. You won't find a subcontractor that prioritizes communication with our clients more than Superior, and meeting our customers' deadlines is of utmost importance to our team.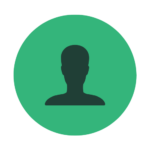 Our Clients
The staff at Superior work hard to provide high-quality commercial landscape supply and material placement services. We make sure to get the job done right and ensure the satisfaction of our clients. We have consistently worked with many landscaping companies and general contractors for years because they know how much we value our client relationships and they can see it in our work. Take a look at our reviews to see the professionalism and expertise of our staff for yourself.
"The team at Superior has taken great care of us and our clients. We operate a mid-sized lawn and landscape firm in West Michigan and have enjoyed using Superior to help with our mulch and soil installation on many of our sites. Their entire team has been polite and professional with our clients."
Luke B.
"Superior Groundcover has installed bark and soil for me on several occasions. The crews have always been very professional and tidy. They take pride in providing a great finished product. Their level of professionalism ranges from waiting for the dew to dry off the plants when applying bark, to sweeping up at the end of the installation. I have always been happy to use and recommend Superior."
Kelly K.
"I have worked with Superior Groundcover for several years and each time I use them I am still impressed at the quality work that they do. From scheduling to installation they are extremely professional and I have never had any callbacks regarding work they have done for me. From topsoil to bark to hydroseeding these guys are top notch!"
Matt S.
"I have worked with Superior Groundcover for over 10 years, they have helped my company install thousands of yards of wood bark/mulch. They are efficient, take care of the details and competitive in their pricing. I would highly recommend them."
Jamin D.
Get Superior Services & Solutions
Ready to start working with Superior Groundcover for your project? Tell us about your landscaping material placement needs and we'll tell you how Superior can help.
Frequently Asked Questions (FAQ)
Superior provides landscape material delivery throughout both Michigan and Indiana. We have branches in Grand Rapids, Detroit, and Indianapolis.
Even if you don't see your industry represented on the list below, please feel free to contact us. We would love to see how Superior Groundcover can help your business.
Golf Courses

Property Management Companies

Municipalities