Learn more about our hydroseeding delivery and installation services.
The Grass Is Always Greener with Hydroseed
We provide both residential and commercial hydroseeding services throughout Michigan.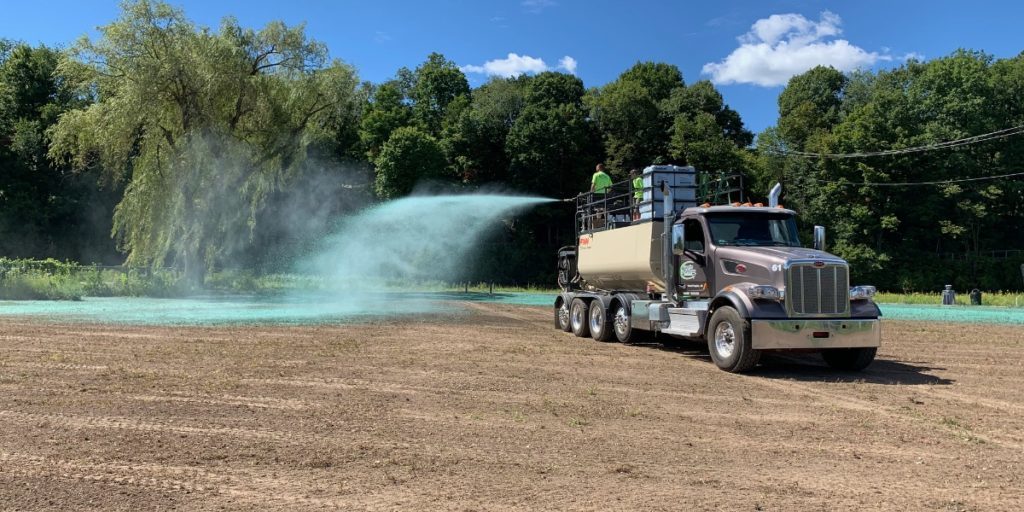 Contact Us
Questions? Text or call 616-283-6434
Hydroseeding is the most efficient and cost-effective way to establish a high-quality, deeply rooted, long-lasting lawn for your home or business. A liquified mixture of seed, fertilizer, soil amendments, mulch, and water, known as a slurry, is pressure-sprayed onto your property.
After only a few weeks, you will see your grass start to erupt from the ground, giving your residence or company a bright, new aesthetic appeal while simultaneously raising your property values.
How Does Hydroseeding Work?
There are five steps to our thorough hydroseeding process.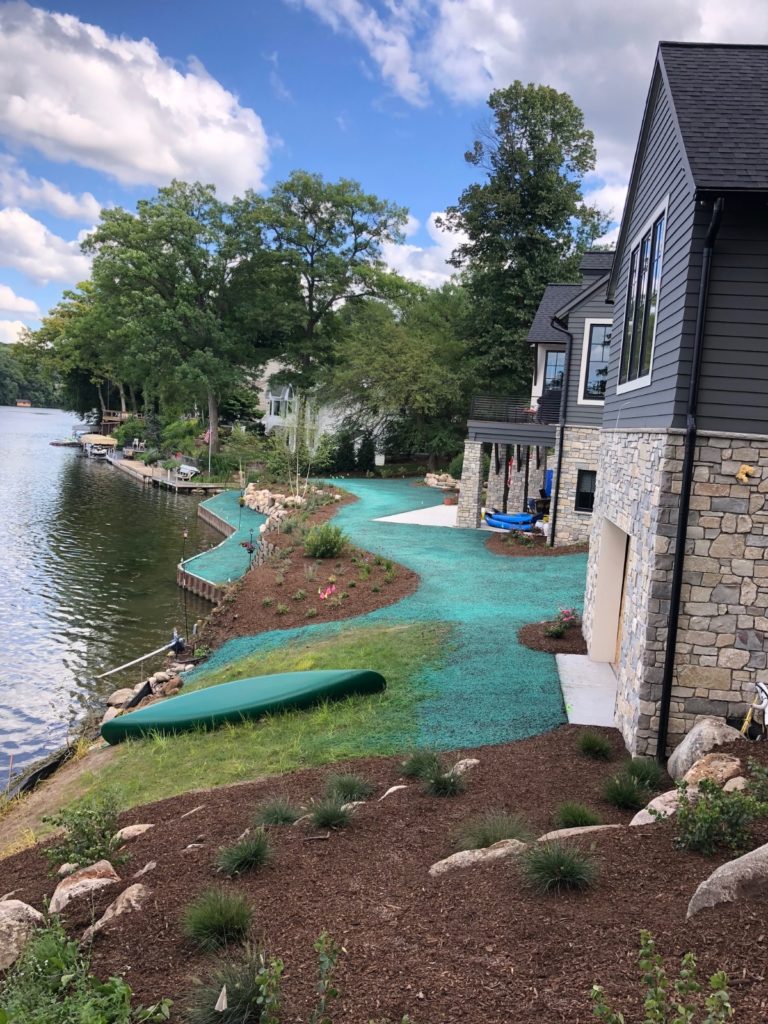 1. Test the Soil
Prior to applying the hydroseeding mixture, we need to determine what your soil is composed of and how compatible it is with seed growth. By including this step, we can guarantee that we choose the right variety of seed and mulch mix for your property, ensuring you will begin to have a beautiful yard in only a few weeks. After our professional soil analysis is complete, it is time to optimize your site for growth.
2. Prepare the Land
Preparing your land for hydroseeding prior to the application is hugely important. Leveled and properly tilled land ensures that you are receiving an even coverage of slurry, resulting in a fully covered, thick lawn. The grass seed will also have the best chance at developing a deep, sturdy root system on freshly graded land, which allows for optimal water filtration. We will use different equipment based on your lawn size to prep the land and then begin the actual hydroseed application.
3. Apply the Slurry
Using our specialized hydroseeding truck (which continually mixes the seed, mulch, and other essential components), we will pressure spray the wet slurry mixture onto your property. Our long hoses allow us to reach all corners of your yard without driving on top of the surrounding property, mitigating erosion and other possible damages.
4. Clean the Site
Due to the intensity of the spray, it is normal that some solution can be blown onto the surrounding driveways, sidewalks, etc. Not to worry—we take care of that, too. Before we head out, we thoroughly sweep the area, so you don't have to take time out of your day to clean it. All we leave behind is your freshly laid grass seed.
5. Explain Follow-Up Care
We are happy to explain the watering requirements for your yard, which may vary depending on its size and the time of year. We will leave a "Caring for Your Hydroseed" brochure at your residence for your information and guidance.
We find that lawns benefit from follow-up fertilization, so plan on applying starter fertilizer at three separate times. If you need the fertilizer applied for you, we are happy to provide that service. If you have any further questions along the way, we are always available to answer them.
Anyone seeking a beautiful, affordable, quickly established, and erosion-reducing lawn can benefit from hydroseeding. Whether you're a homeowner looking to increase your curb appeal, a municipality battling patchy city parks, or a business owner interested in sprucing up your property, hydroseeding can help.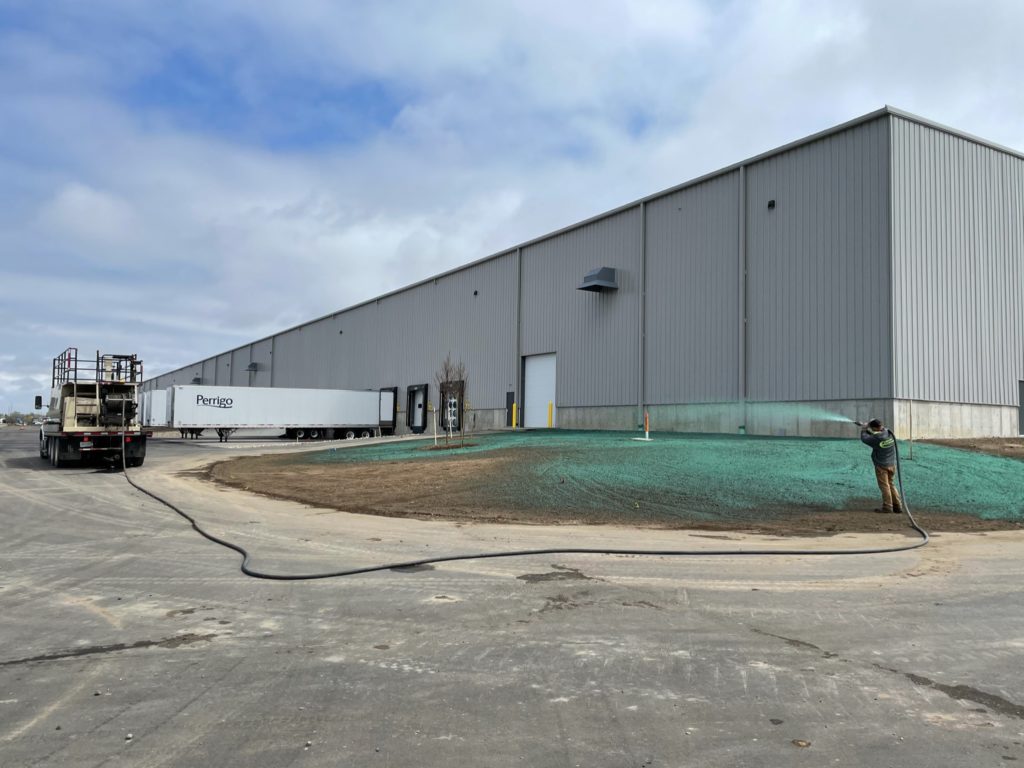 At Superior Groundcover, we offer a variety of hydroseed mixes, allowing all sorts of businesses to benefit from our services. For example, while we have typical grass seed mixtures for large properties, we also offer unique blends for athletic field and agricultural field lawn establishment. No matter your needs, we have the seeds to ensure your lawn is looking incredible for your customers, athletes, animals, and more.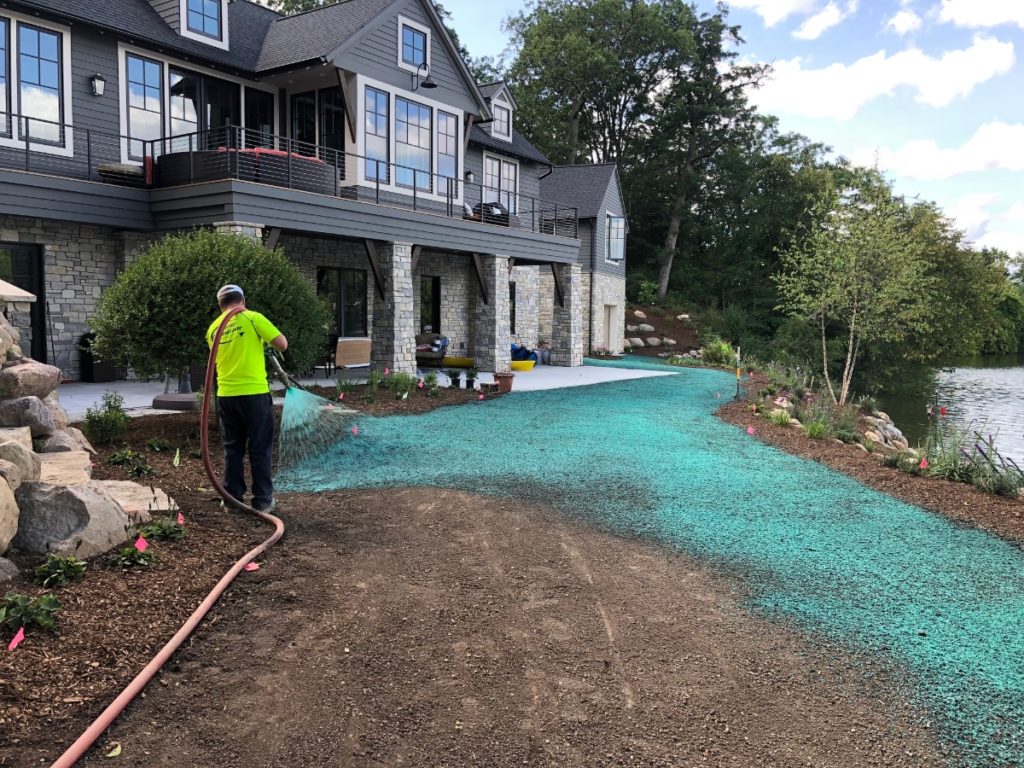 For those seeking a cost-effective lawn establishment solution for their home, hydroseeding is a wonderful way to provide a beautiful yard for your family to enjoy. An added bonus to having a gorgeous new lawn that increases your property value? Hydroseeding is non-toxic and safe for children and pets, so get ready for hours of play in your new backyard.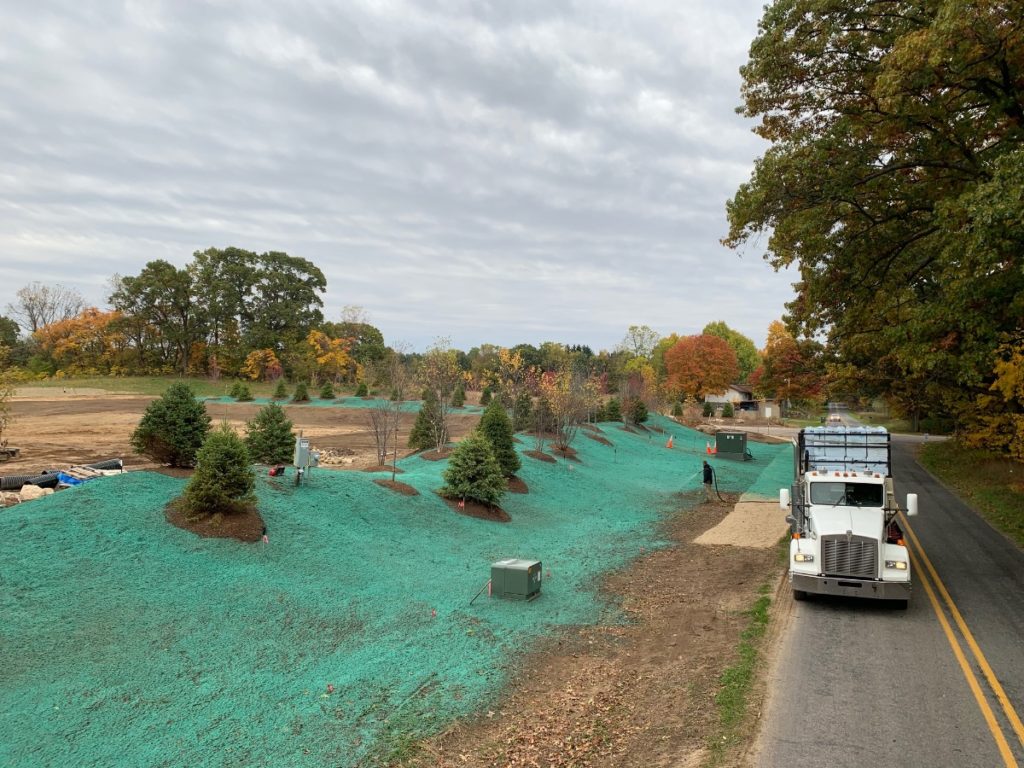 Business owners, municipalities, and homeowners alike will find that hydroseeded lawns are better than other methods for many reasons.
Sod is pregrown beds of grass that are laid on top of the soil. In the past, sod has been a popular choice for yard development due to its quick turnaround time, which gives you a yard instantly upon the application.
However, hydroseeding is a much better option. Not only is it much more affordable (on average $1000 less than sod), it also provides more consistently durable coverage. Hydroseeding allows for seeds to form a much deeper root establishment within the soil, giving you a longer-lasting final product that is less likely to be damaged by wind, rain, or digging dogs.
Learn more about hydroseeding vs sod.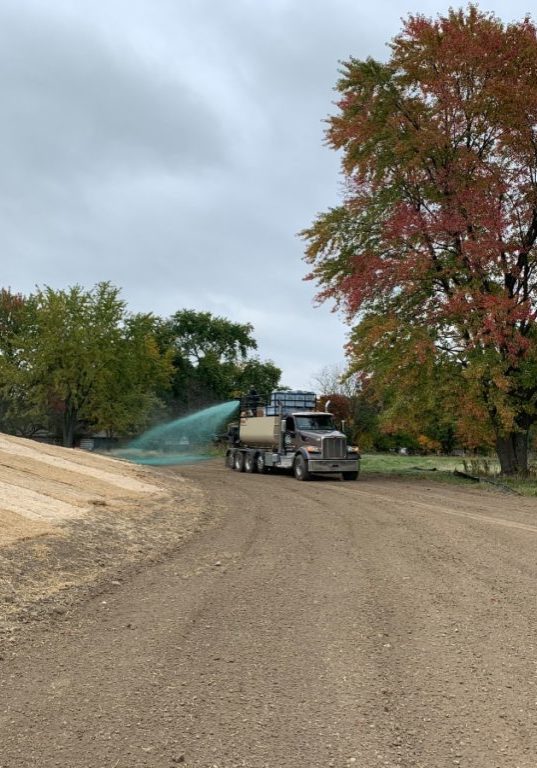 For most homes and smaller commercial properties, the price of hydroseed is calculated per sq. ft., ranging from $0.10 to $0.20. For larger areas, it can be measured by acre. The average cost of hydroseeding in 2021 was $3,500 per acre. This could range from $3,000 to $5,000, depending on the type of seed mixture that best suits your project.
The difficulty of the installation could alter the price of your hydroseeding service. For example, if your property is full of bumps and depressions, requiring more time to be spent on soil grading, the pre-seeding price may be increased. Another factor that could impact the price is the slope of the land. In some cases, to mitigate the slurry sliding off of steep areas, more materials or multiple applications may be required.
DIY vs. Professional Hydroseeding
The equipment we utilize as professional hydroseeders to get proper, even slurry coverage is very specialized, taking many months to master and years to perfect. You could rent something similar to use (for a hefty price tag), but without the pre-application professional soil analysis, essential lawn grading, and correct spreading technique, your lawn could easily come in patchy, requiring us to fix it later.
Save yourself the headache (and additional time and money), and hire a professional. We not only provide an immaculate hydroseed application but also provide all the after-care knowledge required to ensure your lawn comes in as thick as possible.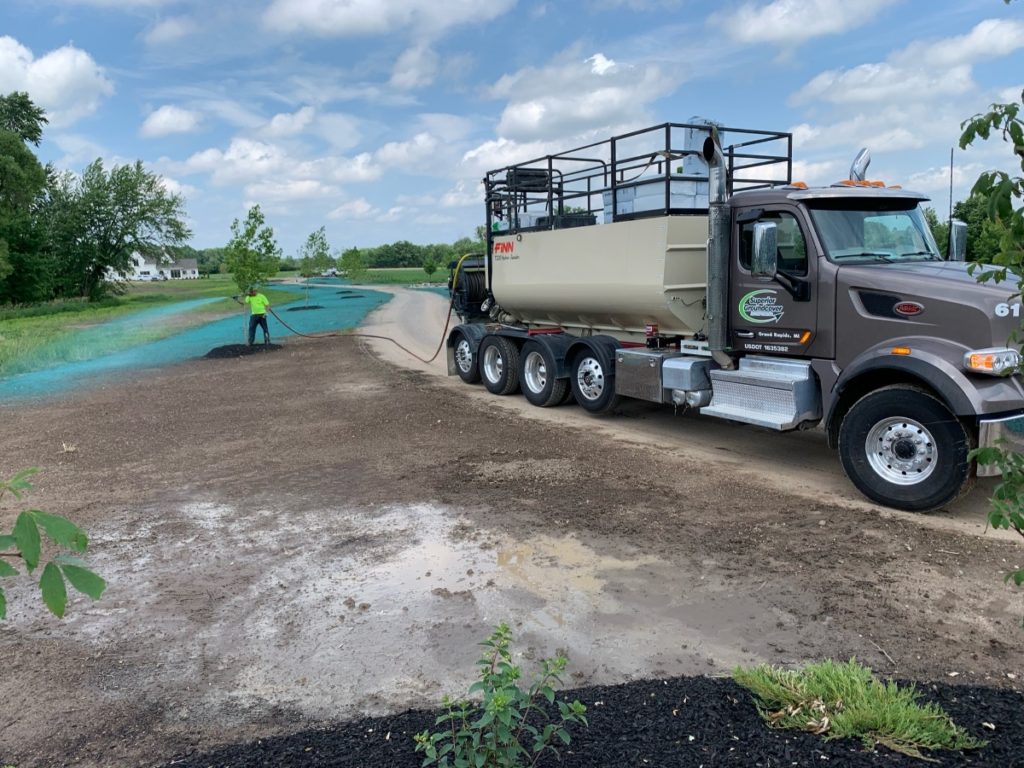 Hydroseed
Local Hydroseeding by Superior Groundcover
When it comes to incredible groundcover services, we have been servicing people like you for over 20 years. That's because it is our passion. We know how integral a full, lush lawn is in enhancing the exterior of your home or business, and are happy to answer all your questions as they arise.
We strive to provide the most stable, vibrant, healthy lawn, ensuring maximum quality with minimal upkeep.
Get a Free Quote!
Send us a message today to receive a free estimate on your commercial or residential hydroseeding project.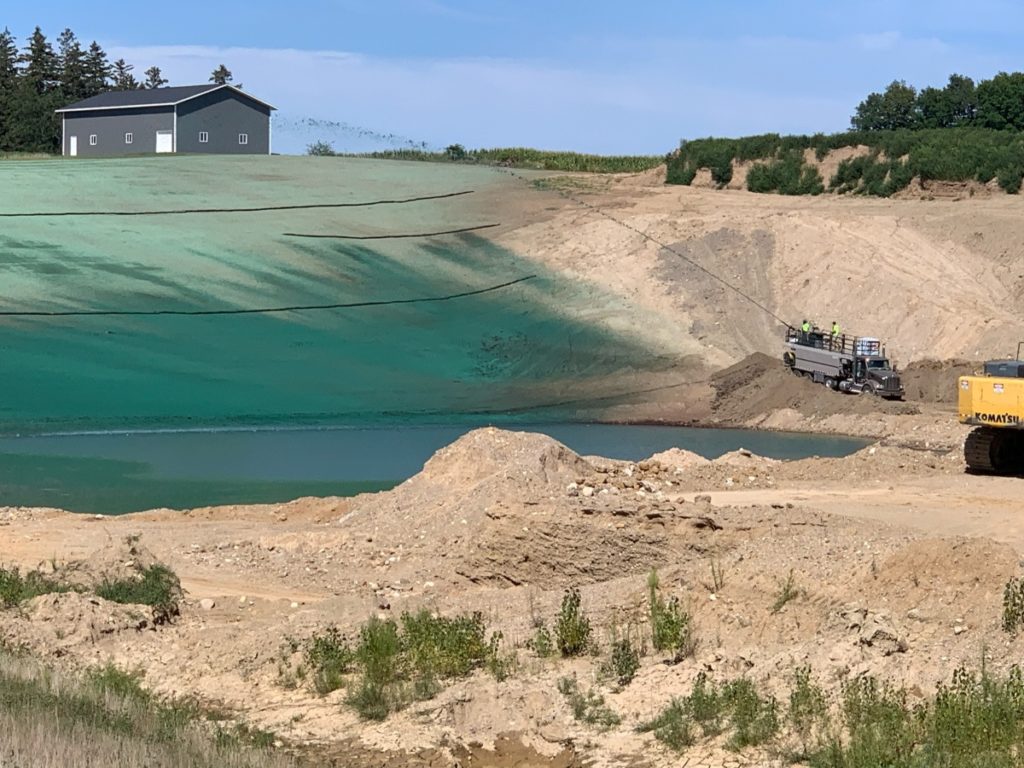 Hydroseed
Frequently Asked Questions (FAQ)
In Michigan, the best time to hydroseed is late summer and early fall. You want to give your lawn enough time to fully stabilize before winter comes, but also have control over the watering process. However, do not wait until then to book your appointment. We book up quickly every season, so call us in advance to secure an appointment.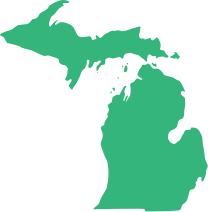 Installation & Delivery Services
Michigan Hydroseeding
We offer premium-quality hydroseeding to residential and commercial lawns throughout the state of Michigan.

Questions? Text us at (616) 283-6434