Crushed Stone Delivery & Installation
Learn more about our crushed stone delivery and installation services.
Stop Erosion & Stabilize Foundations with Stone
Quality stone for all services, from crawl space encapsulation to in-ground pool backfill.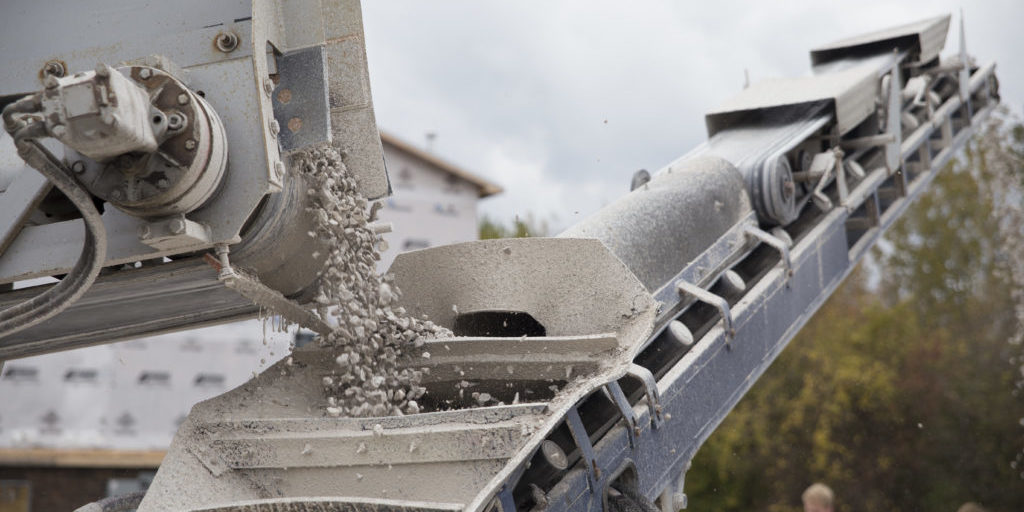 Contact Us
Questions? Text or call 616-283-6434
What Is Crushed Stone Delivery & Installation?
Superior Groundcover's crushed stone delivery and installation is applicable for many kinds of preventative and restorative projects. Our stone and crushed concrete are affordable and durable, making them ideal aggregates for both residential and commercial property improvement and erosion control endeavors.
Our crushed stone delivery and installation occurs in just two simple steps.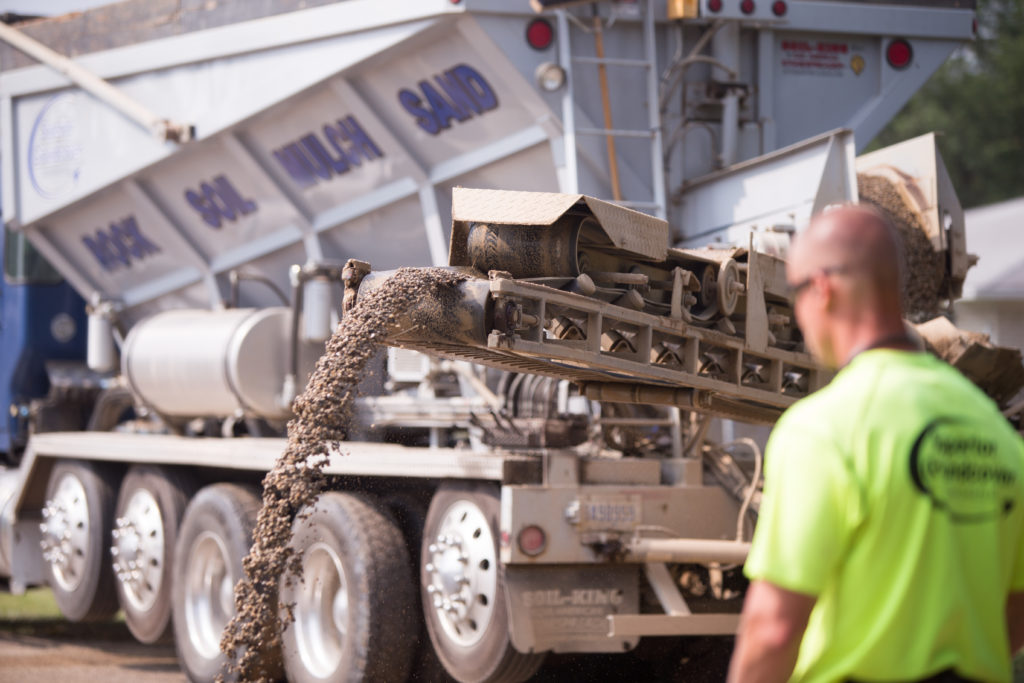 1. Reach Out to Superior
If you have a seawall that needs support, a pool or trench that requires stone backfill, a stone base for your retention pond, or another project in which quality stone is necessary, we can provide both the stone material and installation. Our services are cost effective and comprehensive. After sending us a message with your project specifications, we can schedule a date to come out and begin the installation.
2. Get Professional Stone Installation
We utilize Express blower trucks and stone slinger trucks to precisely and quickly install whatever crushed stone material best suits your project. The machine we use will depend on your project and location. If you have a very large site, we can deploy multiple trucks to make the installation more efficient.
Who Needs Stone Delivery & Installation?
Superior's stone services are for anyone seeking high-quality materials and convenient, quick installation to increase the functionality and value of their property. Homeowners, property developers, and commercial business owners can all benefit from our stone delivery and installation services.
Types of Crushed Stone Delivery & Installation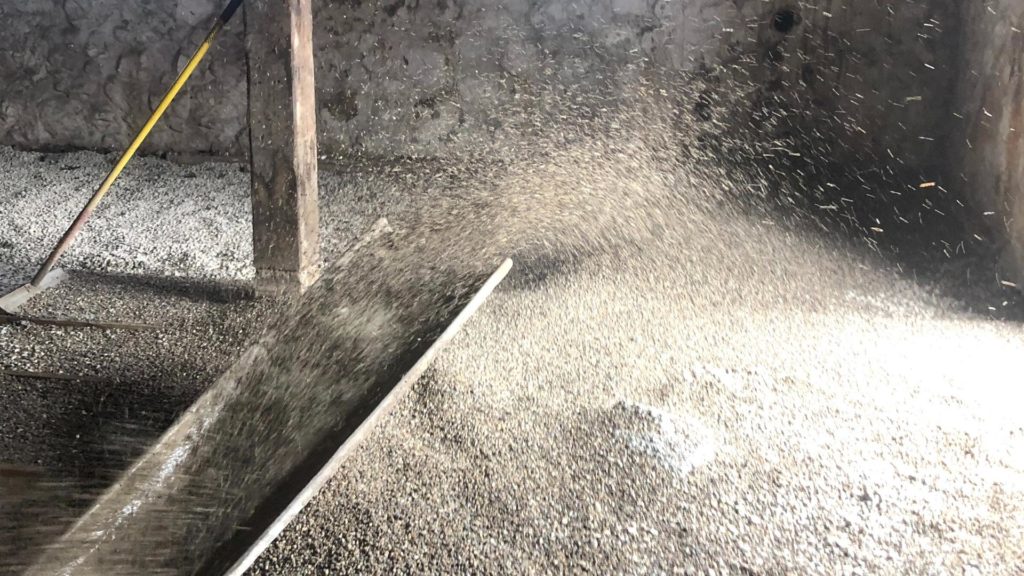 Encapsulating a crawl space ensures it will be protected from structure-weakening moisture and harmful mold. Peastone is used as the filler base of a crawl space encapsulation, prior to a vapor barrier being installed over top. Our blower trucks are ideal for this application, as the hoses can reach these tighter spaces that require extremely precise coverage to be fully effective.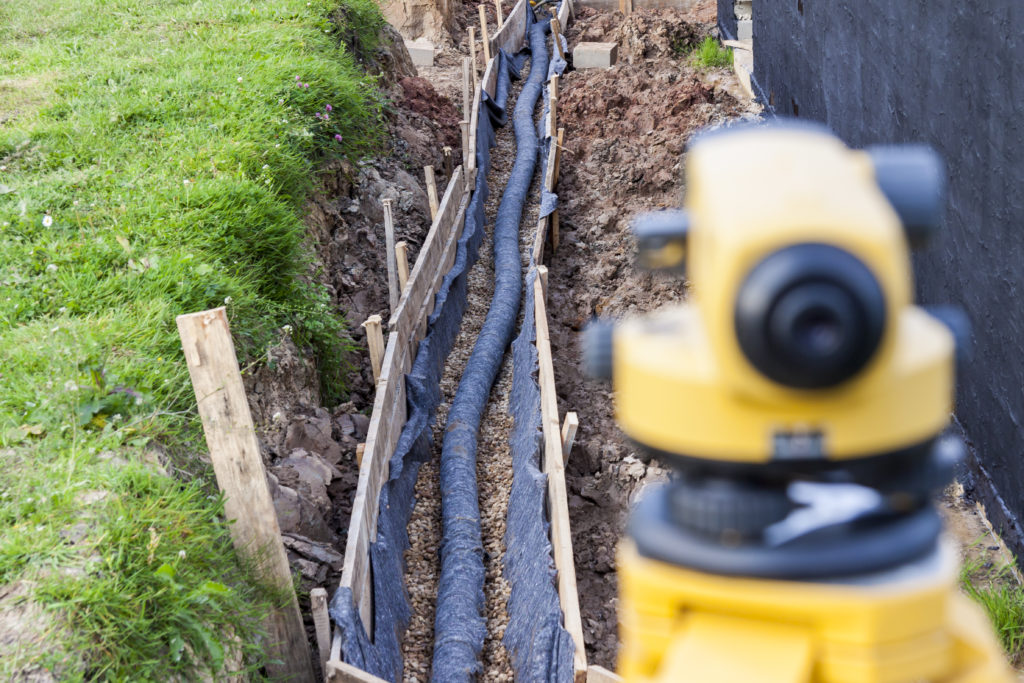 Stone (often peastone gravel) is required for foundation drainage and waterproofing of commercial and residential construction sites, trenches, and roadside projects. Our stone slingers make installation at these places simple and effective. For sites with more limited access, our blower trucks are the perfect solution.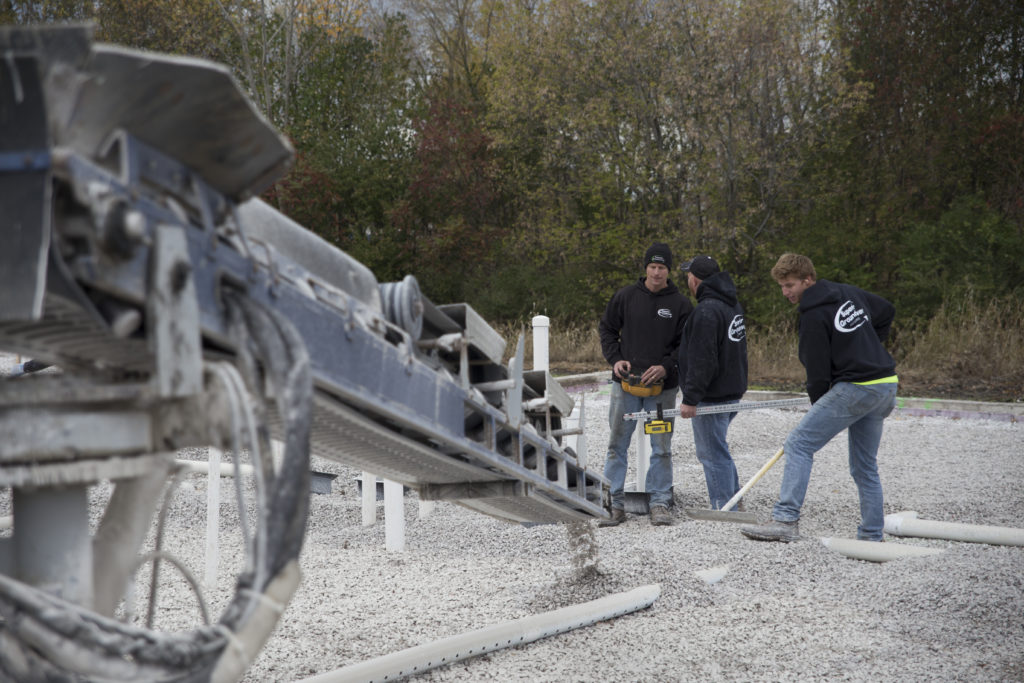 Benefits of Stone Delivery & Installation
Superior's stone materials and trucks can be used for a variety of applications. Our crushed stone is not only high-quality, but also affordable. Our simple process results in a long-lasting, durable stone solution that's done right the first time.

Cost of Stone Delivery & Installation
Installation of crushed stone depends on a variety of factors, including the quality of stone used as well as the type of project and its difficulty. Reach out to our team to get an accurate quote for your stone delivery and installation project.
DIY vs. Professional Stone Installation
Save time and energy with Superior's simple installation.
DIY stone installation is possible, though we do not recommend it. Measuring how much material you need to properly cover your base is difficult without expert guidance. However, what really sets a professional stone installation apart from a DIY is the equipment—our Express blower trucks and stone slinger trucks allow us to efficiently apply aggregate material in an accurate manner.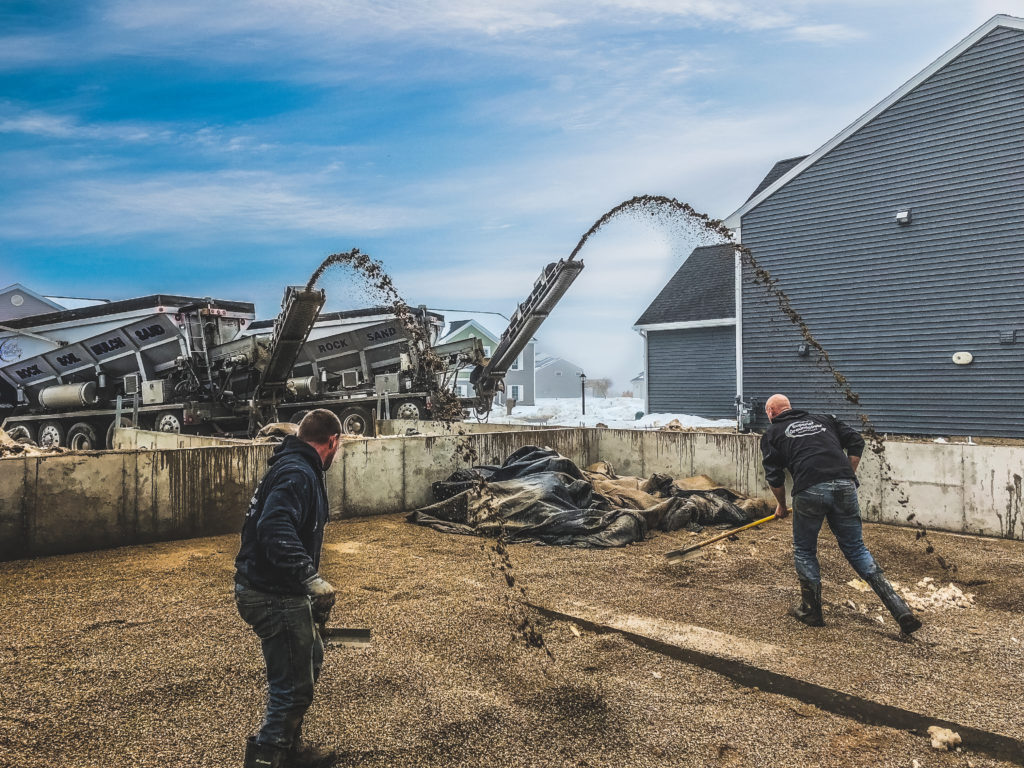 Crushed Stone
Local Stone Delivery & Installation by Superior Groundcover
For over 20 years, our team at Superior Groundcover has been providing groundcover solutions for customers all over the country. Crushed stone can greatly impact the longevity and functionality of your structure. We strive to provide the most stable, long-lasting groundcover solutions, ensuring maximum quality with minimal upkeep.
Get a Free Quote!
For local stone delivery, stone backfill, rip rap stone installation, or crushed stone for another project, send us a message today to receive a free estimate.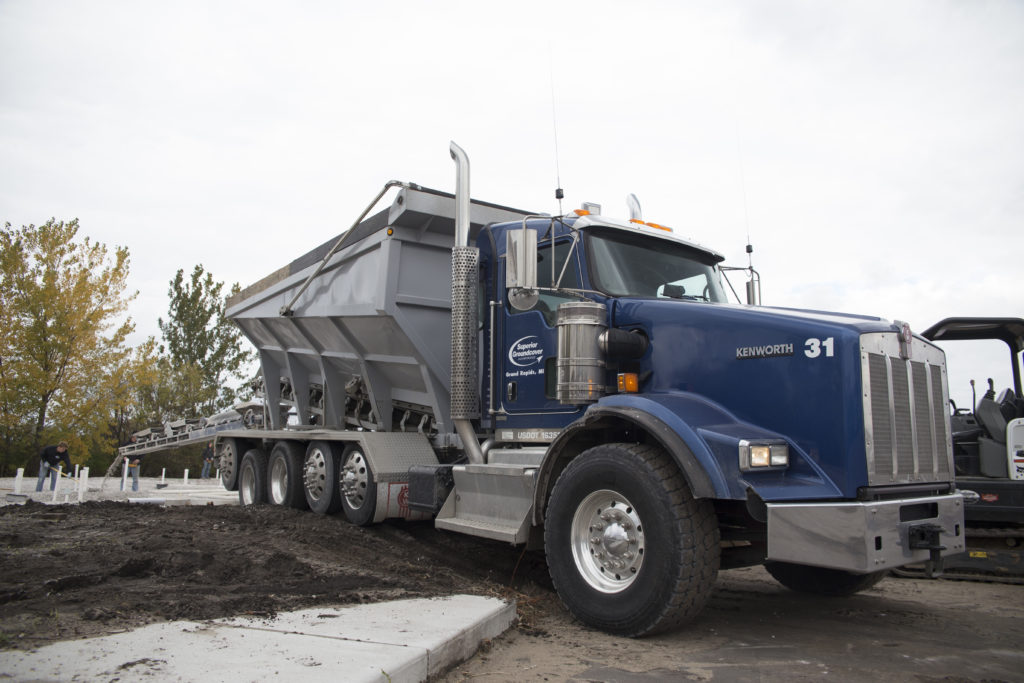 Crushed Stone
Frequently Asked Questions (FAQ)
While the exact time of stone delivery and installation is dependent on the size of the project, we are often able to complete jobs in one day, especially when multiple trucks are utilized.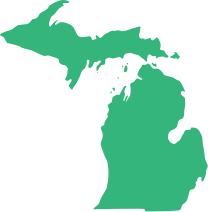 Installation & Delivery Services
Michigan Stone Delivery & Installation
We offer premium-quality stone to commercial and residential properties throughout the state of Michigan.

Questions? Text us at (616) 283-6434