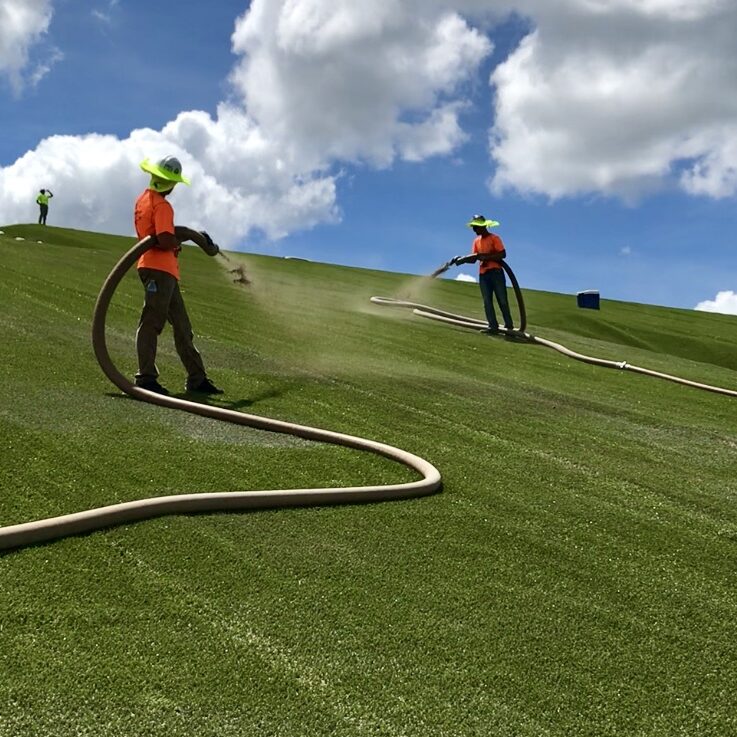 Superior operates conveyor equipment and specialized sand blower trucks to install the sand infill portion of ClosureTurf® systems throughout the United States.
ClosureTurf® is a three-component final closure system comprised of a structured geomembrane, an engineered turf, and a specified infill. The foundation of the system is an impermeable, highly transmissive structured geomembrane. The engineered turf component gives the system its natural look and feel of grass while protecting the geomembrane from extreme weather conditions.
The specialized sand infill component is placed between the blades of the engineered turf and allows the system to be trafficked while also providing additional protection from weathering.