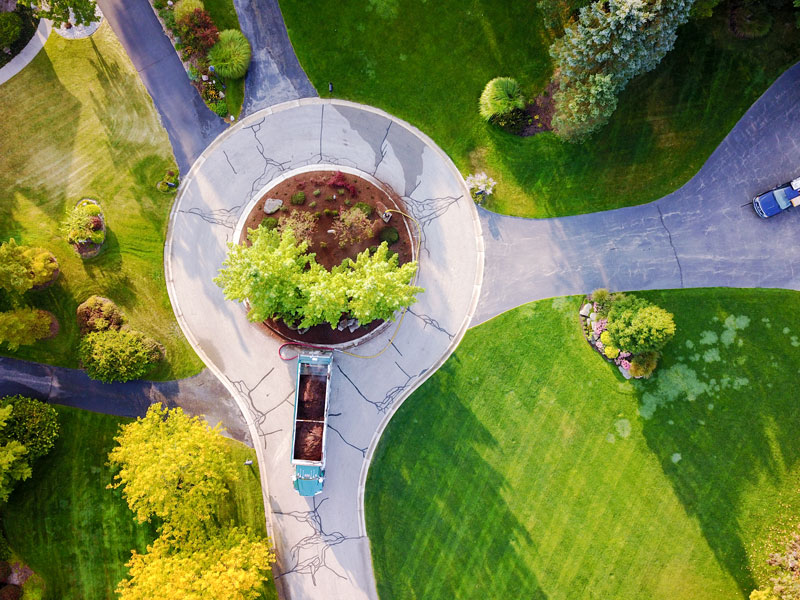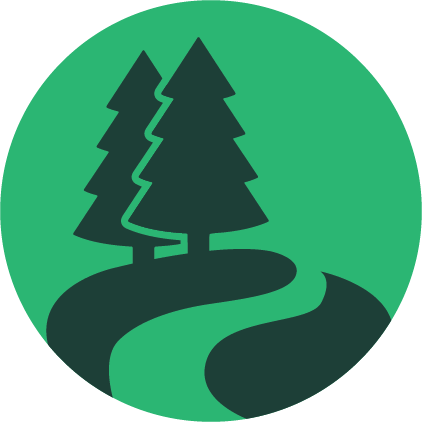 Landscape
Superior's fleet of Express Blower® trucks gives us the ability to install thousands of cubic yards of material each day. We focus on efficiency, precision, and attention to detail at each site. Save huge amounts of time, free up employees, and equipment, gain more customers, and realize profits by teaming up with Superior!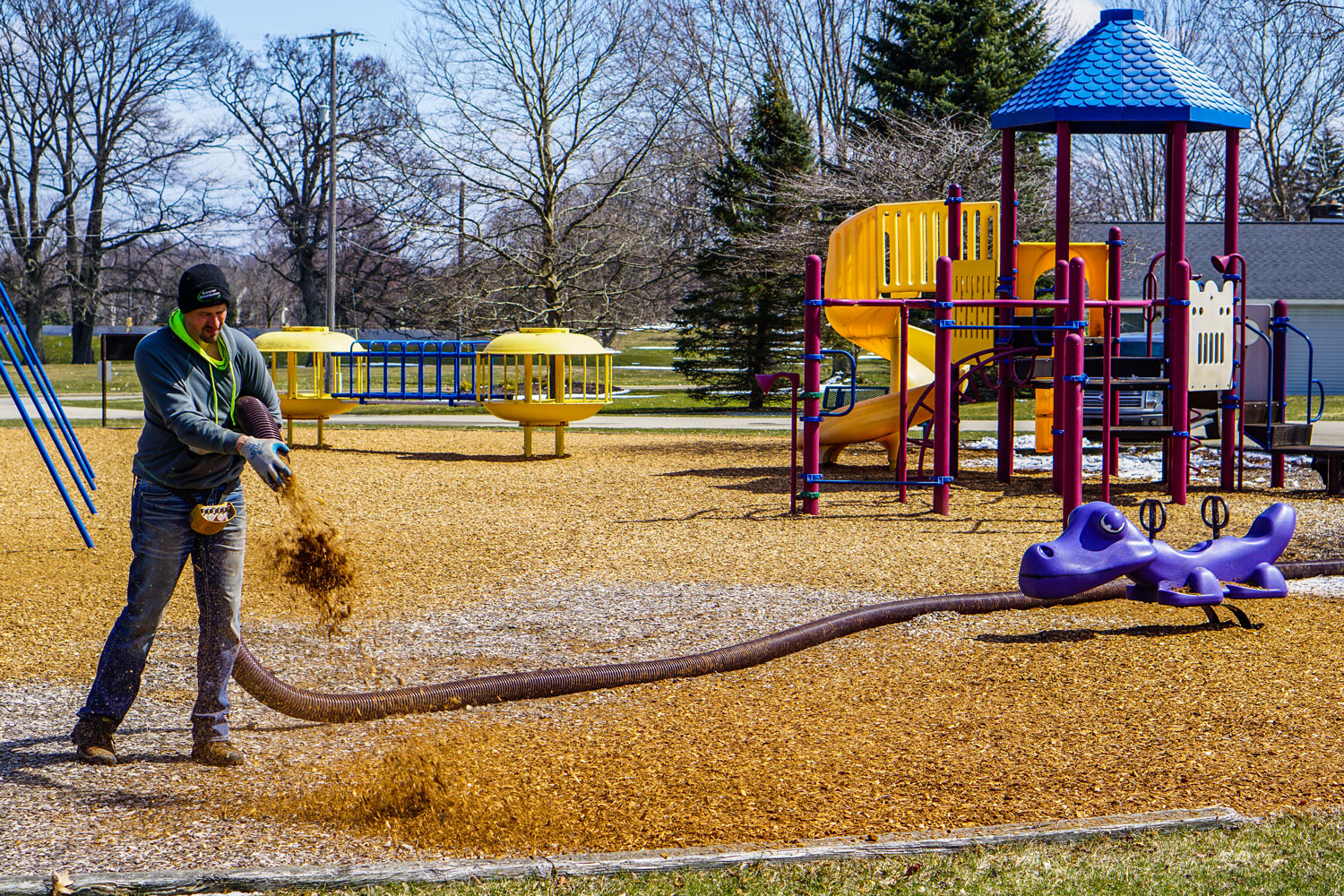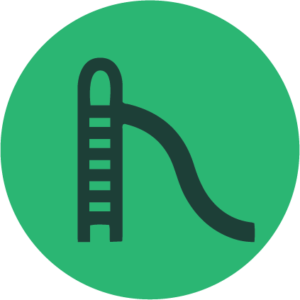 Playgrounds
Superior supplies and installs various brands of certified playground mulch, which meet ASTM and IPEMA requirements. We offer both virgin and recycled EWF material for your playground surfacing needs.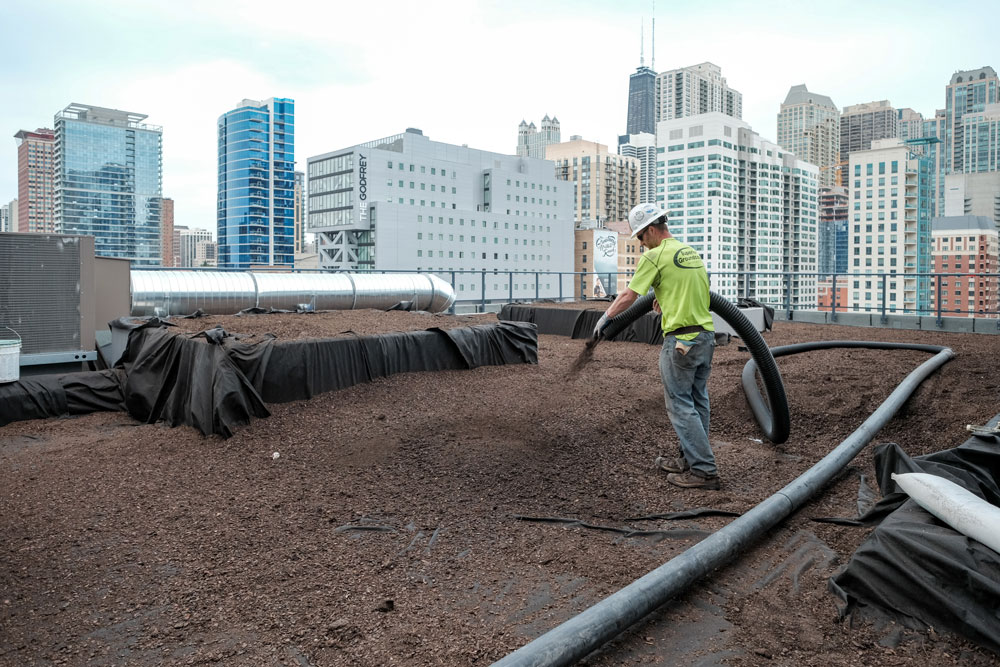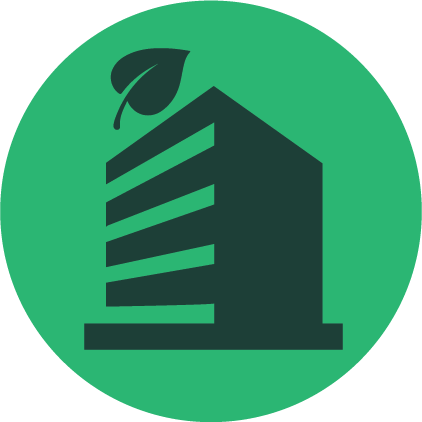 Green Roofs
We invest time and money into our equipment, project planning, and operation enhancement, so that we are able to provide our clients with advanced installation benefits at each site. The green roof industry demands knowledge, safety, precision, and efficiency. Superior's team and state of the art fleet of blower and conveyor trucks continue to be leaders in the green roof industry.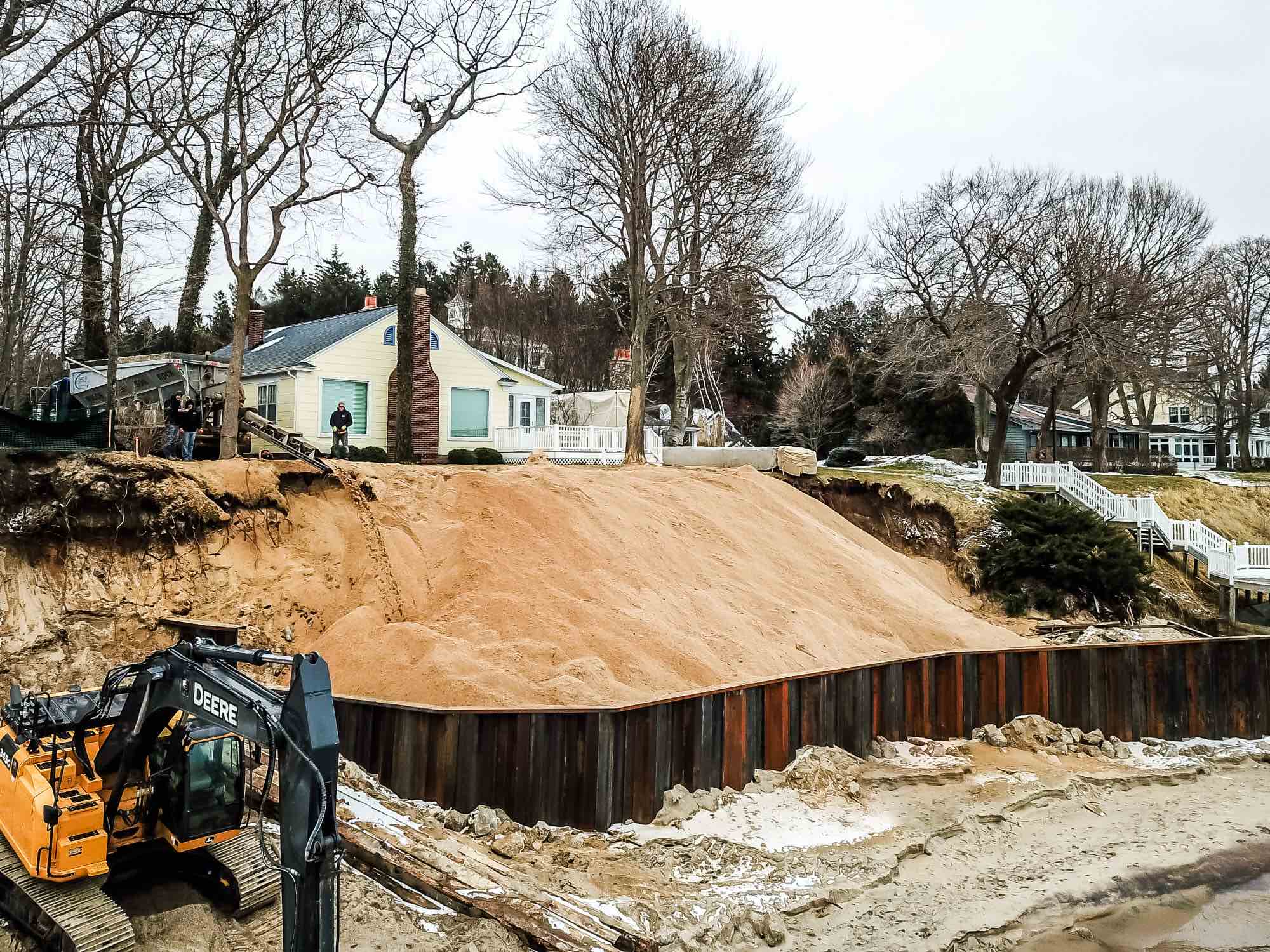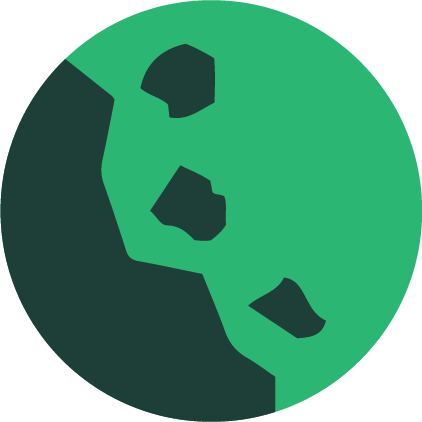 Erosion Control Solutions
Superior's compost erosion control blanket combines nutrient rich compost mixed with high quality seed to create the perfect environment for quick vegetation establishment and slope stabilization.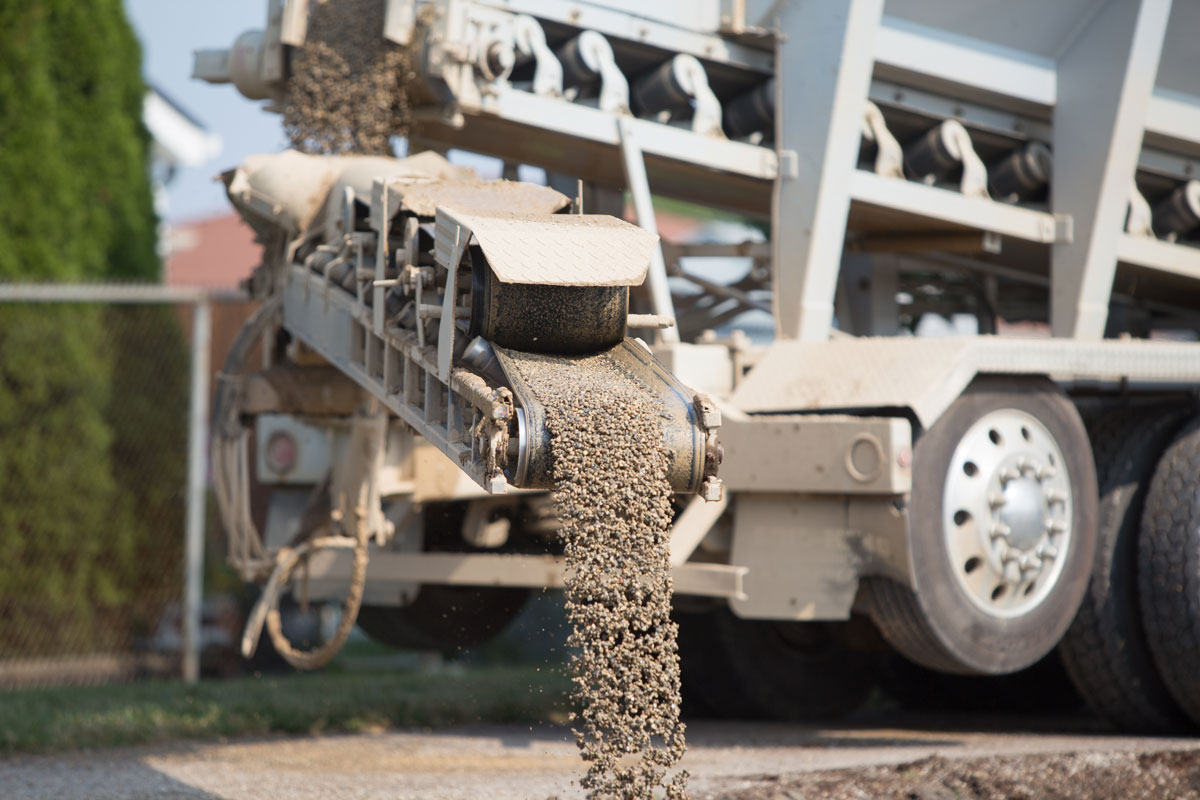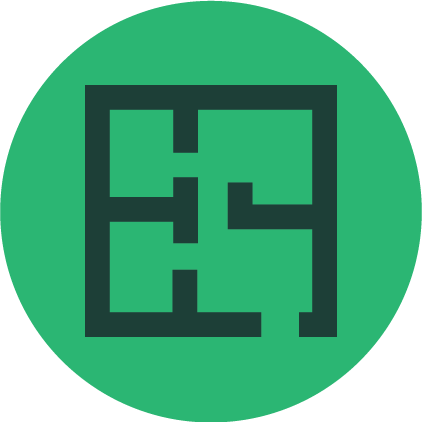 Foundation Drainage & Waterproofing
Superior provides foundation waterproofing, interior/exterior drain tile, and drainage stone placement for contractors throughout Michigan and Indiana.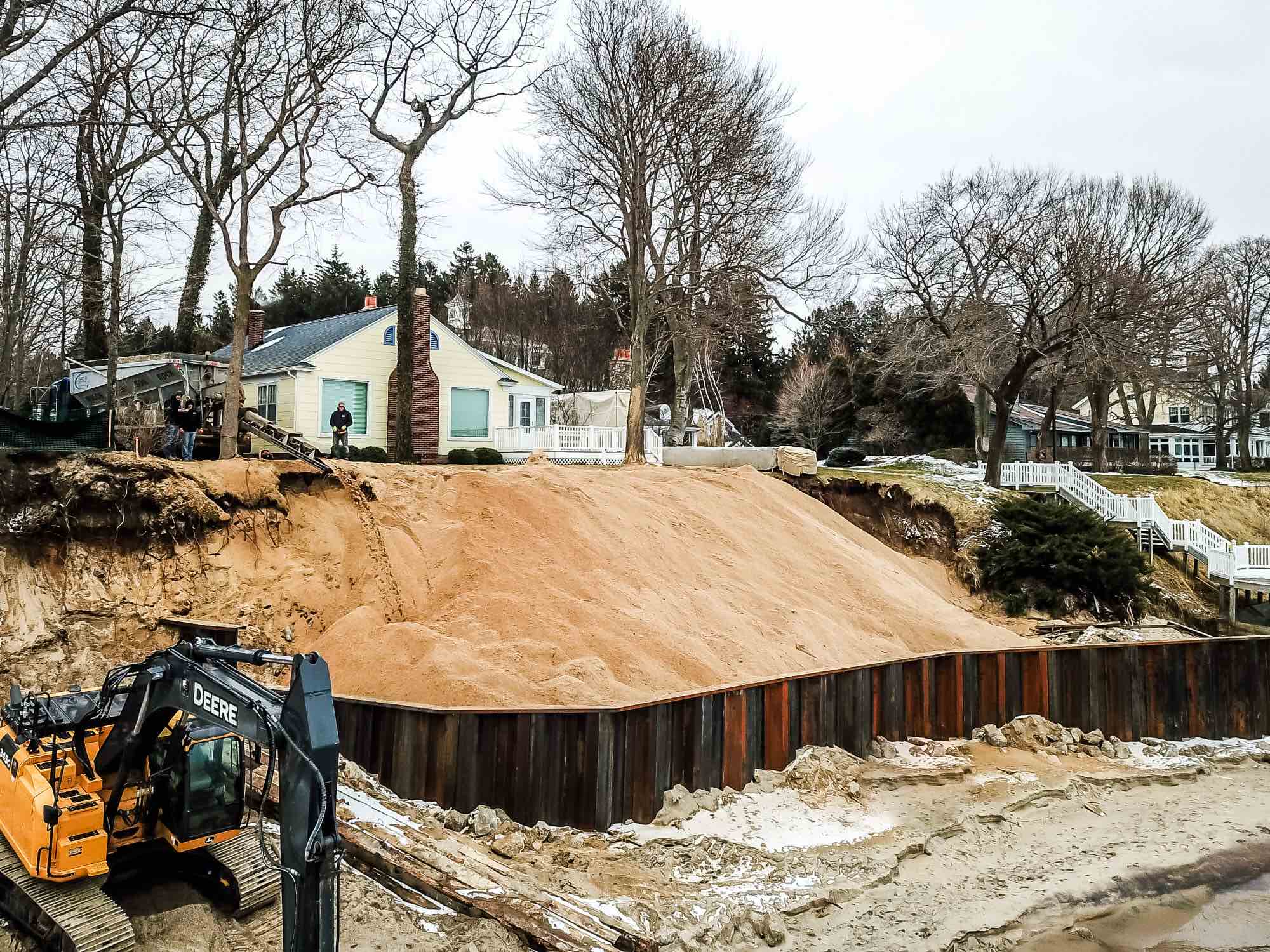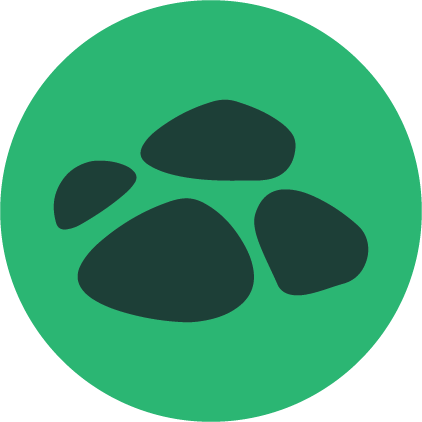 Stone & Sand
Superior's blower trucks and conveyor trucks are the perfect solution for bulk sand, aggregate, and soil placement on various construction project sites. You may see our trucks working on new foundations, underground fuel tanks and storage tanks, photovoltaic solar systems, roadside fill, playground drainage, seawall backfilling, the Lake Michigan shoreline, local beaches, and more.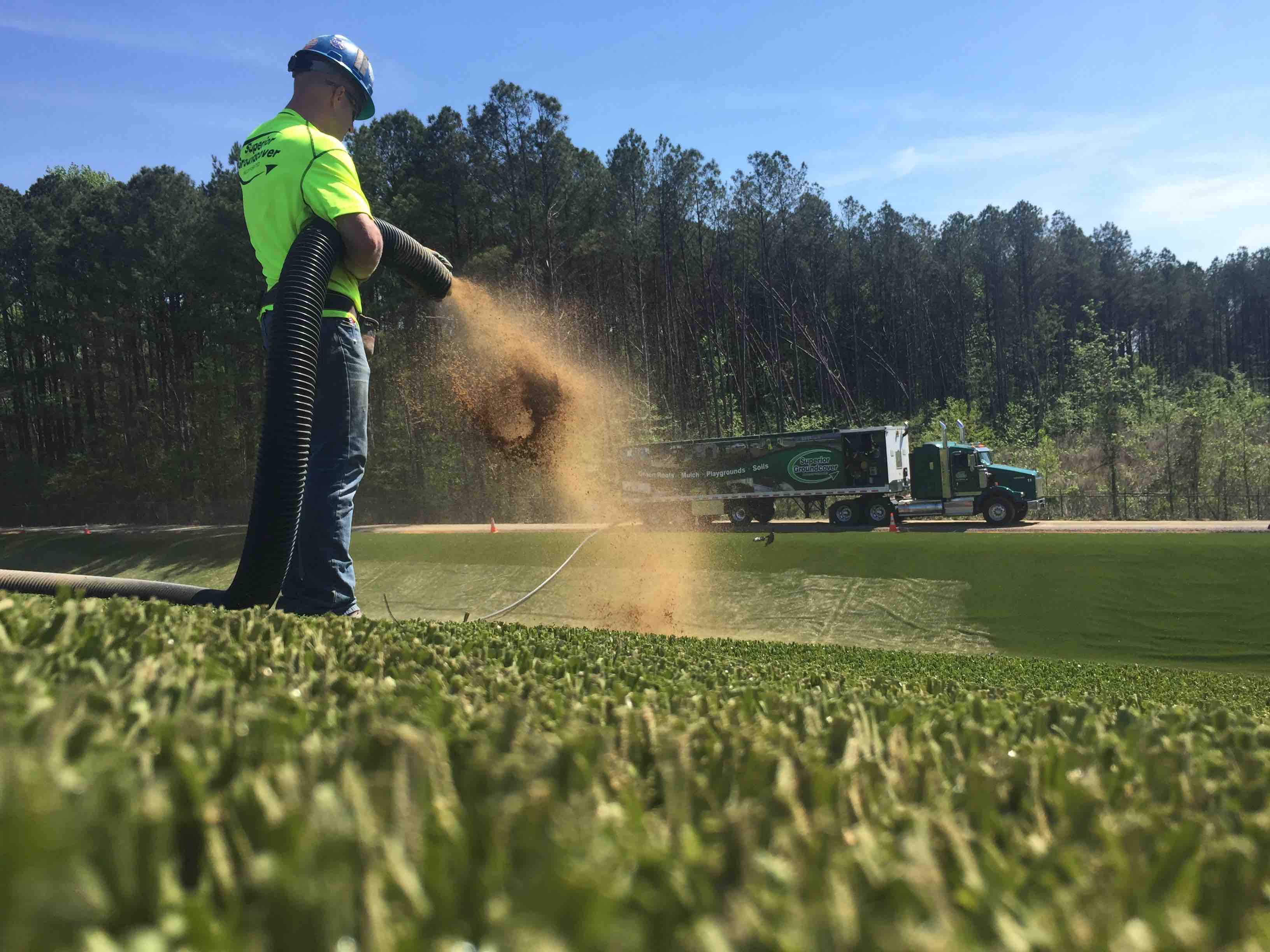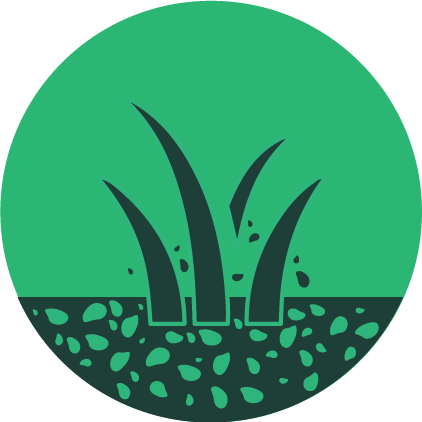 ClosureTurf® Systems
Some landfill closure & coal ash landfill closure sites utilize a ClosureTurf® system as the superior solution for a non-exposed closure system. Limited access and restricted traffic loads make Superior's blower trucks and conveyor trucks the perfect solution to install the sand infill portion of the project.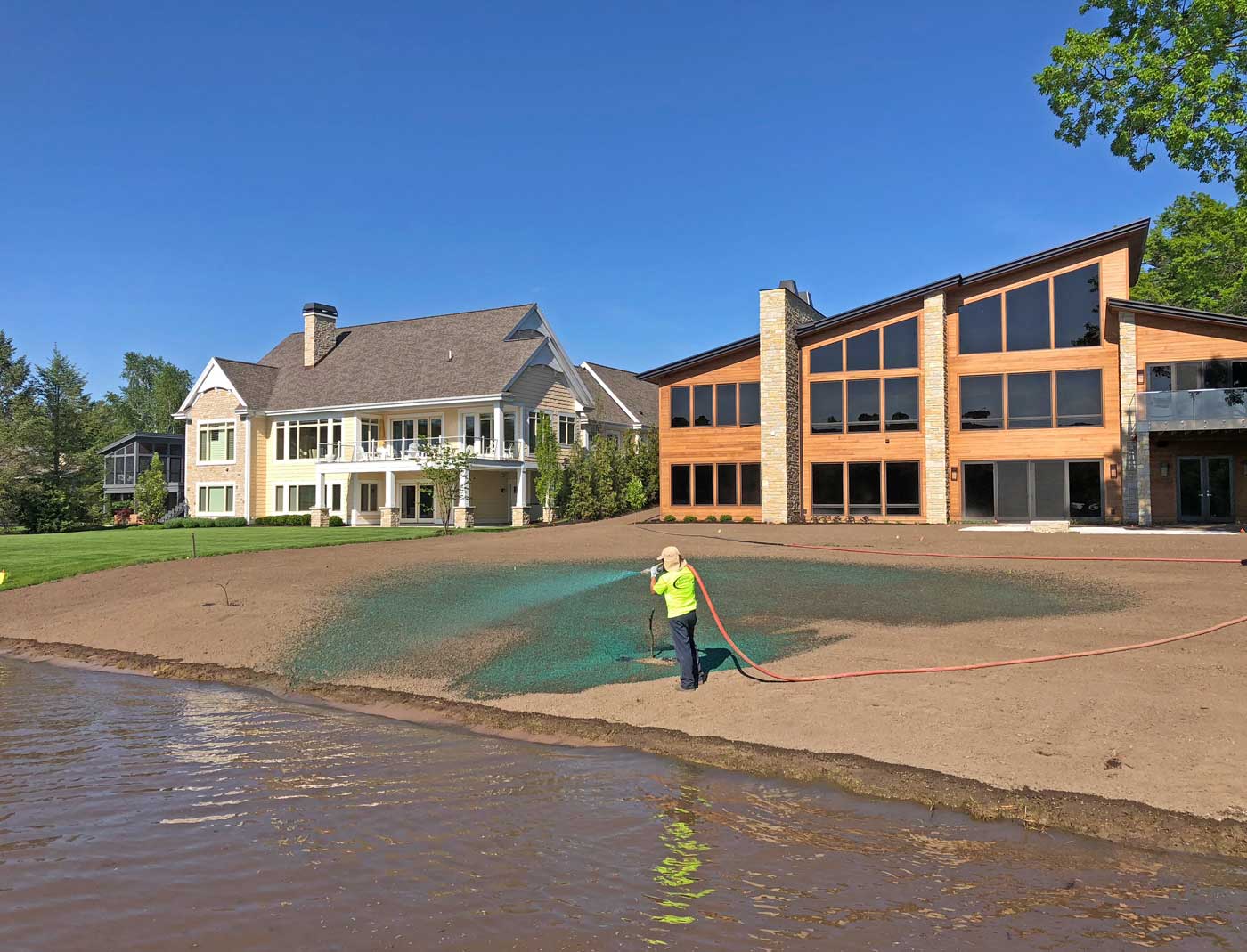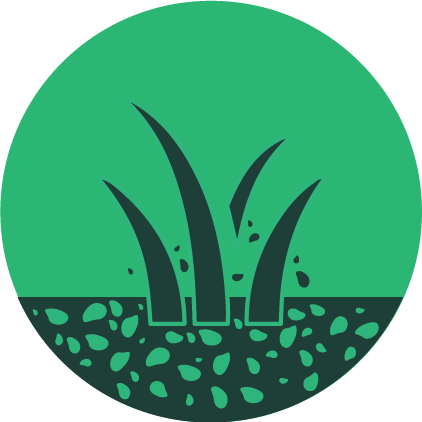 Hydroseed
Superior Groundcover provides commercial and residential turf preparation and hydroseeding services for contractors throughout West Michigan.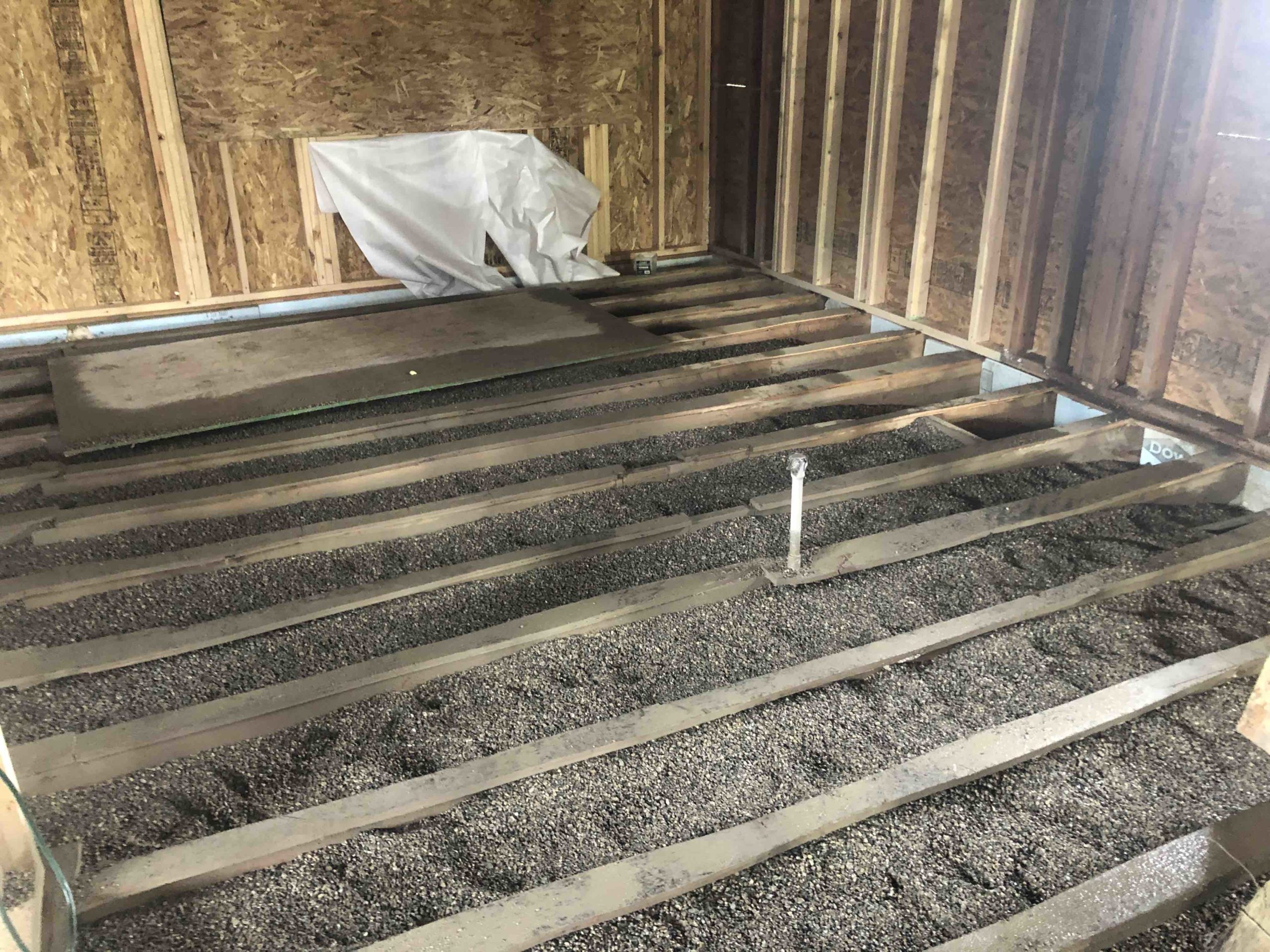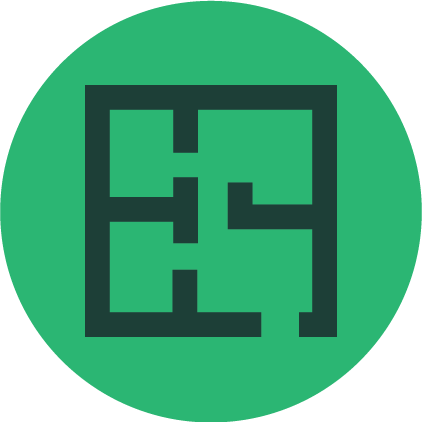 Crawl Space Encapsulation
Protect your crawl space from mold, pests, and water damage with crawl space encapsulation; a thick, polyethylene plastic used for sealing.
What We Do and Where We Do It.
Services & Service Areas
The capabilities we have with our unique equipment provides our customers with installation solutions for various materials on worksites throughout numerous industries.
We do supply material for projects listed within each service, but we are not a "material producer", "material supplier", or "material retail yard."