Learn more about our residential hydroseeding service here or explore other hydroseeding services.
Sorry, we couldn't find any posts. Please try a different search.
A Green Lawn for a Great Price
The grass can be greener on your side with our residential hydroseeding services.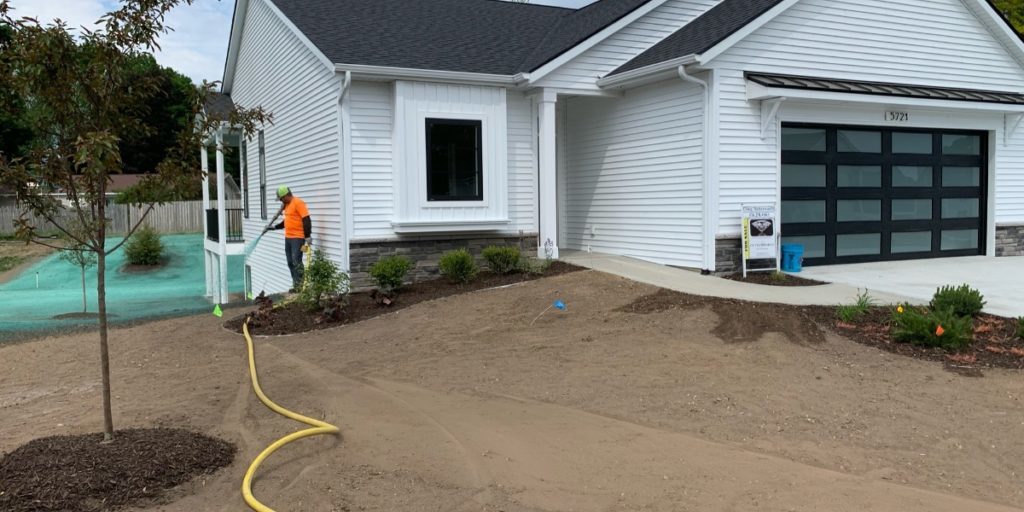 Contact Us
Questions? Text or call 616-283-6434
What Is Residential Hydroseeding?
Residential hydroseeding is the process of establishing a beautiful and bright new lawn through a high-quality, sprayable grass seed, mulch, and fertilizer mix (known as a slurry). Hydroseeding is not only incredibly effective at creating a long-lasting, deeply rooted lawn, but also is much more affordable than other lawn establishment options, like sod.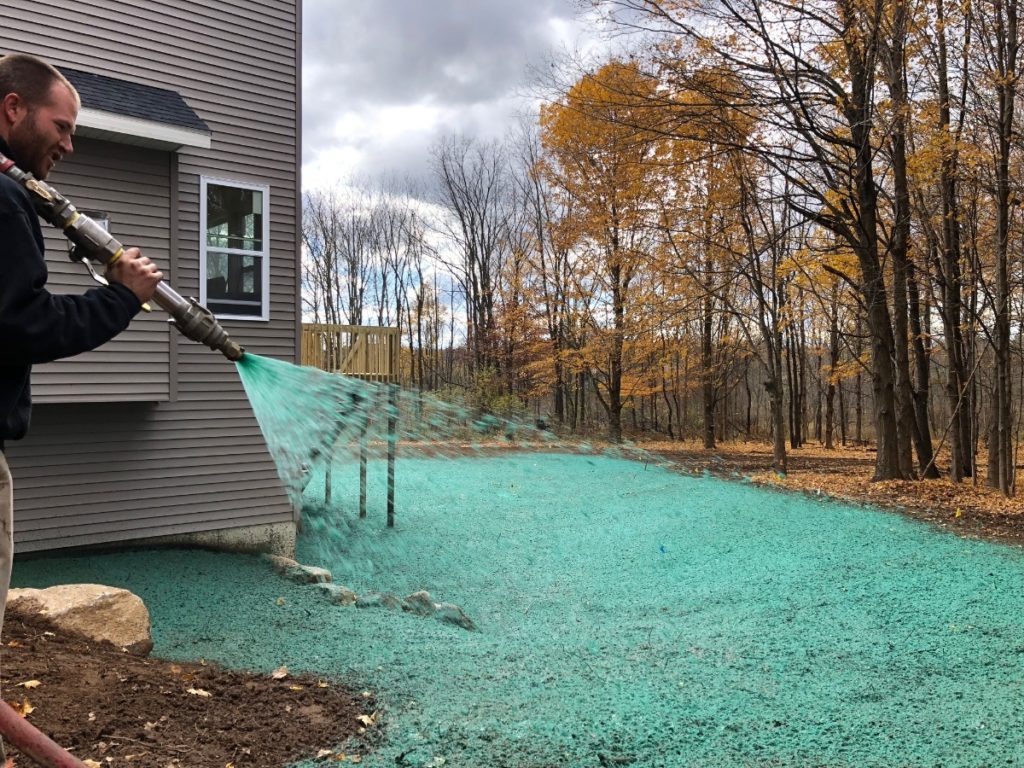 Step 1: Pre-seed soil test
Other hydroseeding companies may skip this step, but if your lawn has struggled to thrive in the past, it is vital to check your soil prior to beginning seeding. Your soil may not be conducive to grass growth, but our soil amendments can change that. Before we apply the slurry, we will ensure your soil composition is primed and prepared for growth, giving you the very best end results.
Step 2: Site preparation
Land with bumps and depressions needs to be evened out prior to spraying the slurry, maximizing grass growth and retention. We will use various kinds of equipment to grade your land, allowing for an even, full coverage layer of hydroseed mixture to deeply embed into the ground, ensuring you have a durable, long-lasting lawn.
Step 3: Slurry application
Using our specialized hydroseeding trucks, we will spray and spread the moist mulch, seed, fertilizer, and water mixture throughout your yard. Our tanks are regularly churning to keep the mixture thoroughly combined, and the long hoses allow us to reach every part of your property without needing to drive onto fragile areas or pavement, reducing the chance of land erosion and damage.
Step 4: Post-application cleanup
Your home is already beautiful—we are here to enhance it. However, we also want to leave it as we found it. In case of overspray distributing the slurry around your driveway or sidewalks, our crew will finish the application process by sweeping up, ensuring your surrounding area is free of debris.
Step 5: Consistent hydration & fertilization
Your lawn is almost complete! Before we leave, we will walk you through the care schedule for your yard, including a regimented watering schedule. In order to maximize and enhance the growth of your lawn—which will begin to sprout in just a few weeks—we recommend reapplying starter fertilizer three more times. We can provide this service for you as well, just give us a call!
Who Needs Residential Hydroseeding?
Anyone that owns a home or rental residence can benefit from our residential hydroseeding services, including:
Homeowners: Whether you recently bought a home and want to complete it with a dazzling grassy yard, or your currently sparse lawn is in desperate need of TLC, we love getting the chance to work with homeowners. A quality lawn can completely upgrade the exterior of a home, and the low price point and ease of application make it the best choice for all budgets.
Landlords: Attract new renters or show your current tenants you care about their experience with a luxurious new lawn. Our application process is quick and easy, and our non-toxic slurry mixture allows children and pets to be in the vicinity. ensuring no part of anyone's day is disrupted.
Property developers: The chances of your newly built properties being sold increases with curb appeal. There is no better way to catch buyers' attention than with a stunningly healthy green yard. Not only does it scream "fresh", "new" and "welcoming", but it also truly allows them to envision playing there with their future pup or mowing the lawn on a Saturday morning.
Private vacation rental owners: When people are seeking a hip spot to hang out for the week, they don't want to pick a place with a dirt- or weed-covered yard. If you are an AirBnb host, set yourself up for booking success by taking pride in both the interior and exterior of your property. Add some colorful lawn chairs to seal the deal—your guests will love lounging with a cold drink on your soft, green grass.
4 Benefits of Residential Hydroseeding
There are many reasons why lawn hydroseeding is the best choice for your residential property: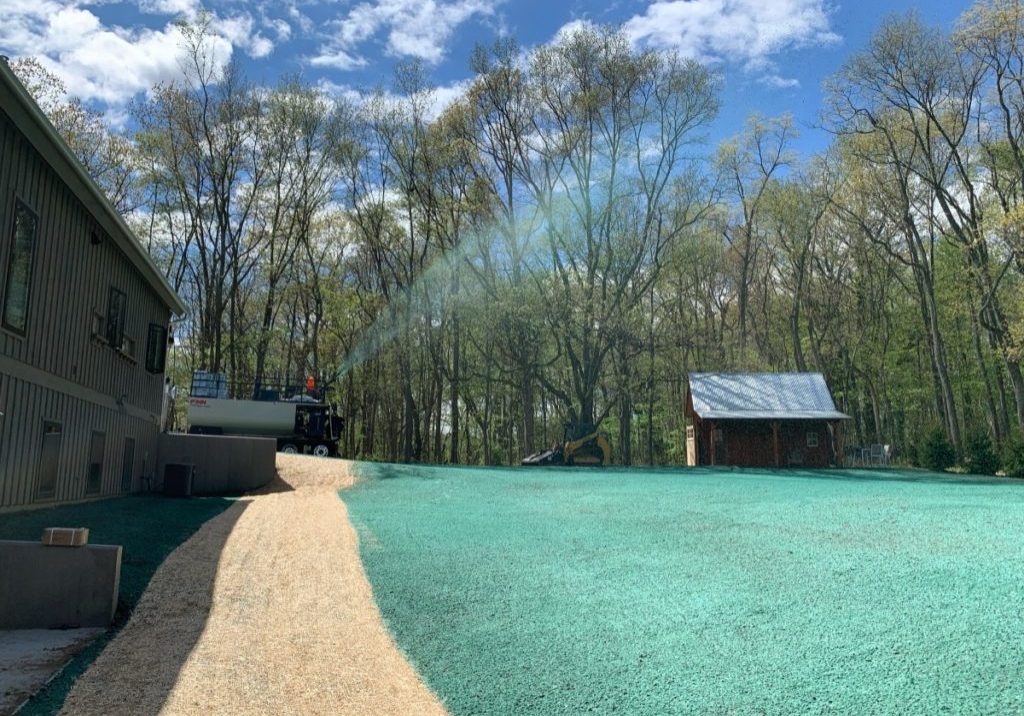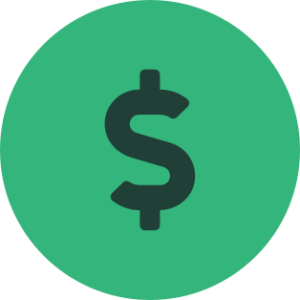 Affordability
Hydroseeding is the lowest cost option with the quickest return. On average, sodding, another type of lawn establishment, costs $1,000 more than hydroseeding for the same square footage.
While hydroseeding is not quite as cheap as regular seeding, it is more consistent. It also grows much more quickly with fewer weeds, resulting in a quality lawn, faster.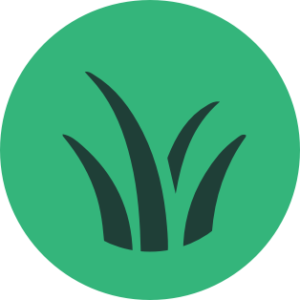 Durability
Because of the growth-optimizing materials used and the process of grading the land before the application process, hydroseeding allows for roots to create a sturdy, long-lasting foundation. This not only provides you with a lush lawn for years to come but also reduces the chance of land erosion, which can decrease property value.
Sod, conversely, is placed on top of the ground in slabs. There is a risk of the sod creating a layering effect. Layering occurs when the soil on the sod is dramatically different from the soil at the installation site. The two distinct soil layers can impede the downward movement of water and air, which decreases turf rooting. Hydroseeding mitigates the chance of restorative costs down the road.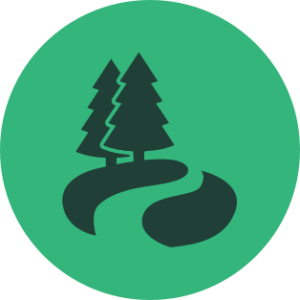 Versatility
Due to its sprayable liquid form, hydroseeding is great for both flat and sloped areas of land. Even if your property has hard-to-reach areas, like hilly embankments, our long hoses make seeding a breeze.
Hydroseeding also allows you to customize your seed mixture. Whether you're seeking grass for your residential farm or want to add a field of wildflowers to your property, hydroseeding allows you a variety of options that other methods of lawn establishment do not.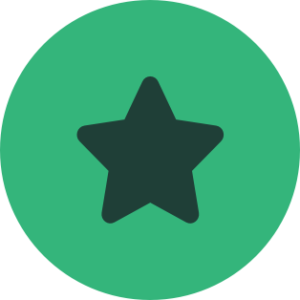 Quality
No one wants to deal with weeds—especially not after paying for a new lawn. Weeds not only detract from the visual appeal of your home but are also difficult and expensive to eliminate once they begin to sprout and spread.
We don't want you to deal with that. Our high-quality hydroseed mixtures are formulated to contain the fewest amount of weed seeds, as well as a weed pre-emergent additive, ensuring your lawn is uniform and requires minimal upkeep, giving you more time to spend enjoying it.
Cost to Hydroseed Your Lawn
Typically, hydroseeding cost is measured by square feet. In 2022, the average cost of hydroseeding is $0.10 to $0.20 per square foot.
However, if you live on a larger plot of land, it can also be priced per acre. The average cost of hydroseeding in 2021 was $3,500 per acre.
No matter how much land you have, the price can still fluctuate, depending on the type of seed mixture and soil amendments you require. Other factors that impact the cost of hydroseeding include:
Installation difficulties: If your land requires more vigorous grading or soil restoration, the pre-seeding price may be increased.
Sloped terrain: In some cases, to mitigate the slurry sliding off of inclined land, more materials or multiple applications may be required, which would impact the cost.
Hydroseed Your Own Lawn vs. Hiring a Residential Hydroseeding Company
If you're a fan of DIY-ing, it is possible to complete your own residential hydroseeding, though there are some significant drawbacks that are not present when a professional company provides installation. These include:
Equipment issues:

We use specialized tanks and pumps to evenly mix and distribute the slurry solution. While you can rent this equipment, it is expensive, and the process of spreading seed properly is difficult when attempted by amateurs. It can easily lead to a sparse, patchy lawn that requires a professional company to come in and provide reparative services.

Lack of industry knowledge:

Our team has been providing lawn establishment services for many years, and has the process down perfectly. We can ensure a quick, comprehensive coverage that creates an immaculately even lawn that all your neighbors will be raving about. Because we care about providing excellent service, after the application, we provide you with vital information on proper watering and fertilizing timelines, and are available to answer any questions that arise during and after your lawn application.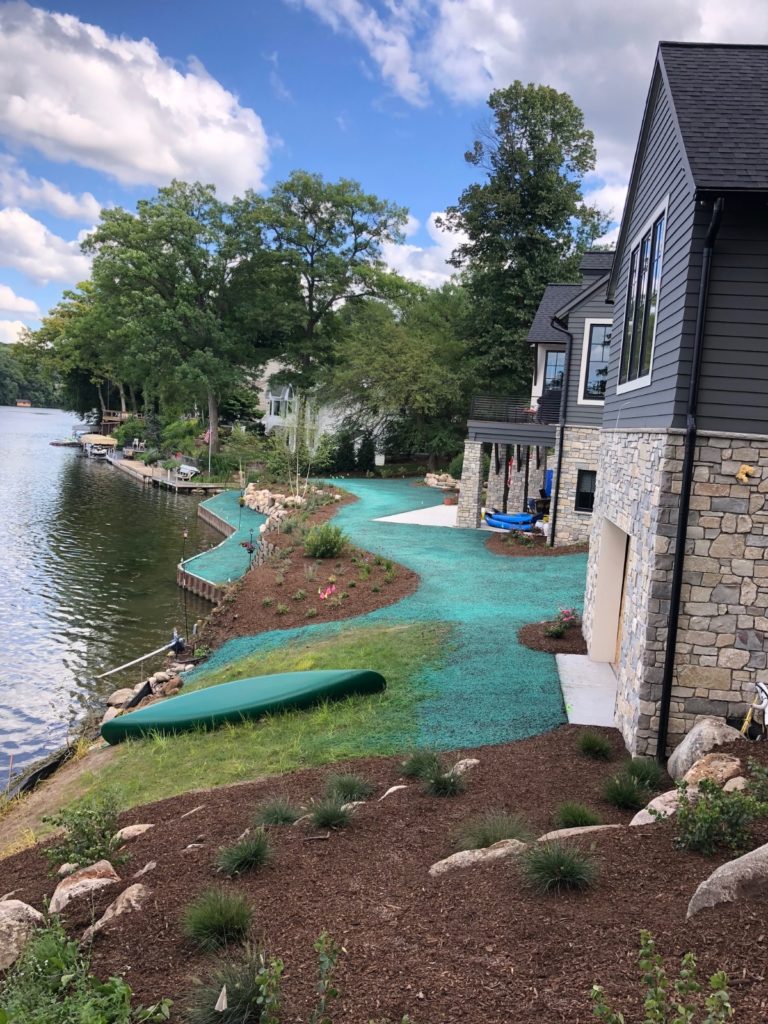 Hydroseed
Residential Hydroseeding by Superior Groundcover
For more than 20 years, our team at Superior Groundcover has been providing groundcover solutions for customers all over the country. A fresh, green lawn is one of the first components people will notice when arriving at your home, rental, vacation spot, or newly established housing community. More than that, it is a foundation on which you can continue to build your home and many wonderful memories spent outdoors.
That is why we have created our process with you in mind. We strive to provide the most stable, long-lasting, healthy lawn, ensuring maximum quality with minimal upkeep.
Get a Free Quote!
Get grass that lasts. Hydroseeding is the superior way to achieve an affordable, vibrant lawn your family will love and neighbors will admire. Send us a message today to receive a free estimate on residential hydroseeding.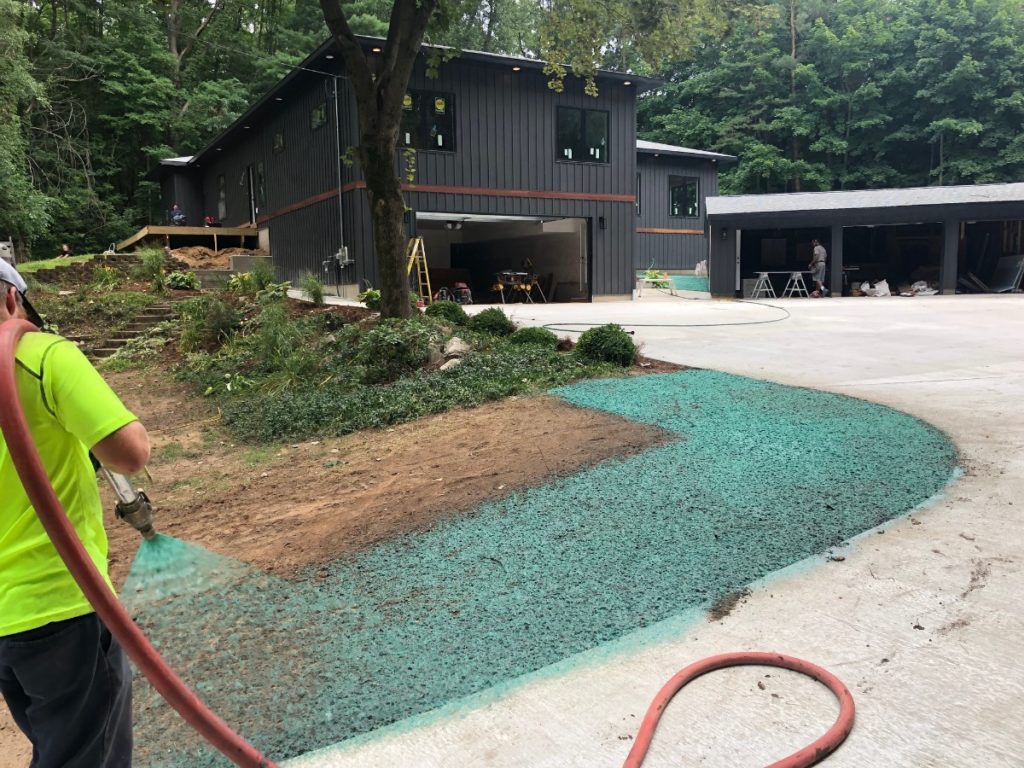 Hydroseed
Frequently Asked Questions (FAQ)
Hydroseeding your residential lawn needs to be done during a period of more moderate weather—not too cold, too dry, too wet, or too hot. In Michigan, that time is the month of May, or ideally late summer and early fall. Your lawn needs time to fully stabilize before winter comes, but you also must have control over the watering process.
Take it from us—do not wait until late summer or early fall to book your appointment. We fill up quickly every season, so call us in advance to secure your seeding services.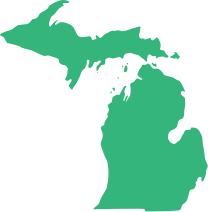 Installation & Delivery Services
Sorry, we couldn't find any posts. Please try a different search.