Jobsite location: Rainbow Lake in Pennington, MI
Superior Groundcover subcontracted on this crawl space encapsulation project with a local cement contractor who was tasked with installing a vapor barrier over the stone that Superior brought to site to infill the crawl space, and then cap it with concrete. There was also a crock and tile installed in case the water rose to an unsafe level.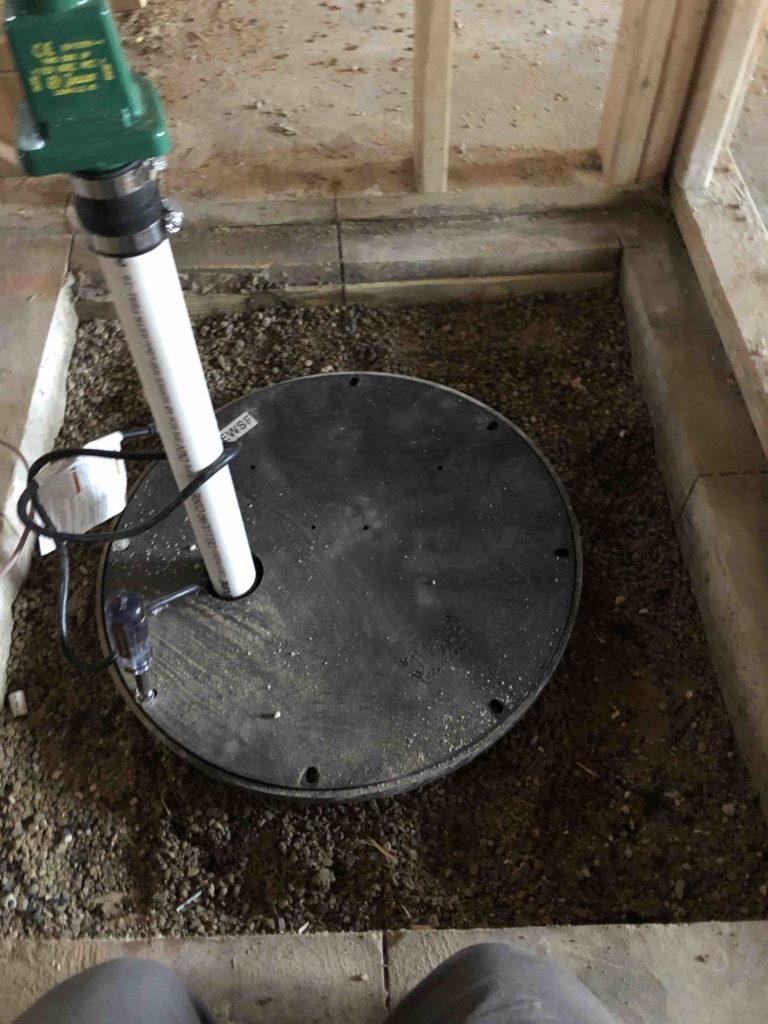 The site was an older cabin on Rainbow Lake, with mold and dampness present due to the ground water levels. Wood in the cabin had been rotting and drywall was sweating. The guts & bones of the cabin were still in great shape, and the cabin was well worth saving from this water damage and mold growth.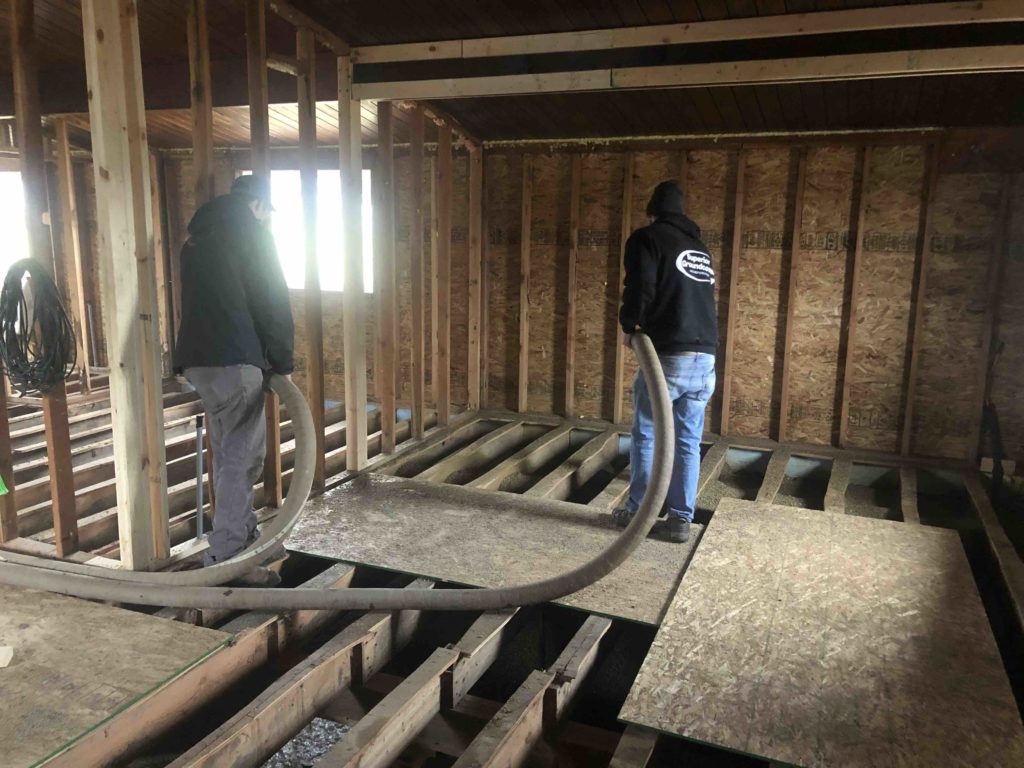 The solution was first to fill the crawl space with pea stone, in addition to installed tile and a sump pump. Next, the local contractor installed the vapor barrier and poured concrete.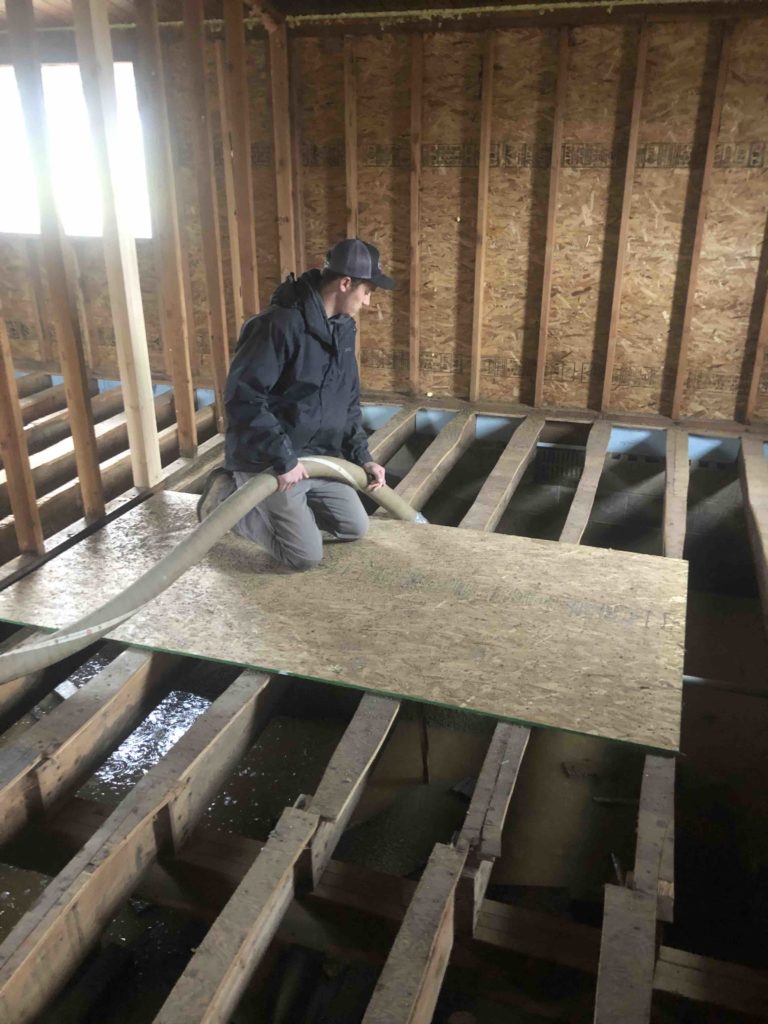 Superior Groundcover was in charge of material placement (pea stone, in this case). We filled a space that was 35' L x 20' W and approximately 48" thick. We placed 120 yards in one day using 1 blower truck, 2 stone slingers, and 5 workers. We started at 8 AM and had the project completed by 4 PM the same day.
Learn more about our crawl space encapsulation services, what is involved in crawl space encapsulation, or get a project quote today.