Jobsite location // Holland, MI
Shoreline erosion along Lake Michigan has become increasingly more dangerous for property owners. There are many methods of restoring and protecting your shoreline. Superior Groundcover works with many partners to support these shoreline restoration projects.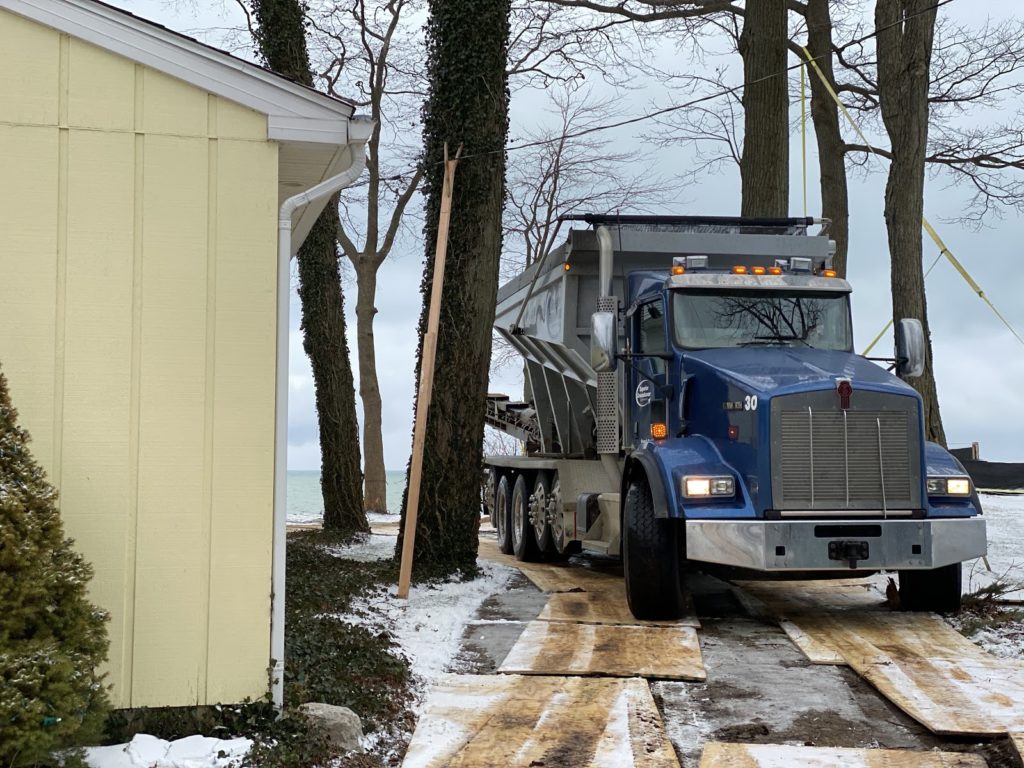 Harbor Hawk is a local marine construction company that specializes in seawall installation using different materials including steel, rock, riprap, and more.
"At Harbor Hawk, we have a 10 year guarantee, meaning that we believe that our superior seawalls will outlast the rest for at least the next decade. In addition, our seawalls are generally maintenance-free and provide the maximum durability and protection of your shoreline."
At a waterfront property in Holland, MI, trees had already been lost and — without immediate action — the home would be next. The homeowner knew they had to take extreme measures to save their home that had been in their family for over 40 years.
Harbor Hawk was hired to construct a custom metal seawall, with plates that were drilled into the sand — 15 feet below the sand's surface for stability.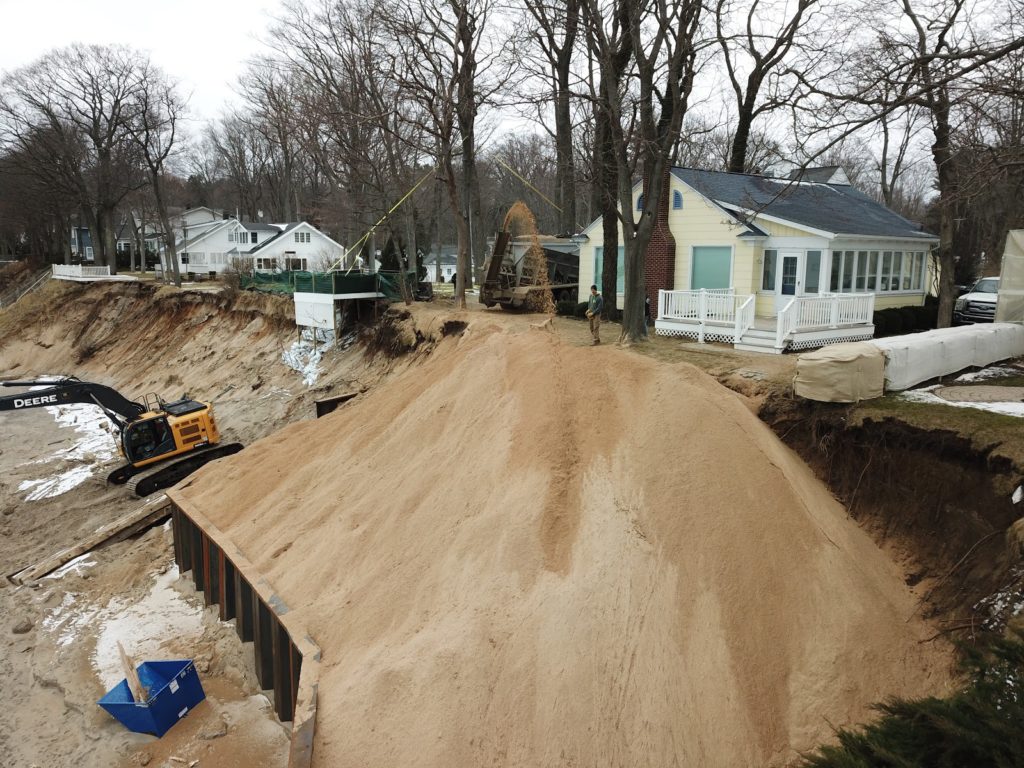 After installation, Harbor Hawk teamed up with Superior Groundcover to backfill the seawall using more than 600 cubic yards of sand which Superior shipped in from an upland source. Superior used their slinger trucks to convey the sand and quickly rebuild the sand dune that was lost due to erosion.
Superior Groundcover installs sand using their blower truck and slinger truck equipment. Superior's stone slinger & conveyor trucks sling sand up to 80' from the truck. Superior's sand blower trucks pump sand up to 400' from the truck.