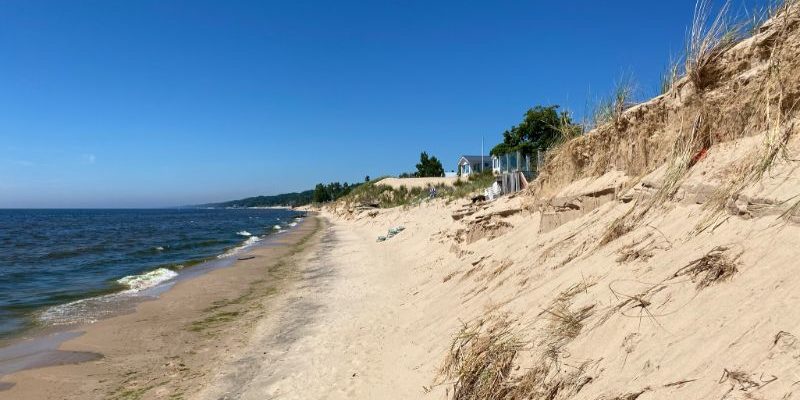 Contact Us
Questions? Text or call 616-283-6434
What Is Dune Restoration?
Dune restoration includes installing anchor points to keep sand in place and slow the process of erosion. It's a form of "soft" stabilization that can also involve bringing in native plants to mitigate rising sea levels and the movement of land so that dunes can continue to thrive.
How Dune Restoration Works
There are three steps to our dune restoration process.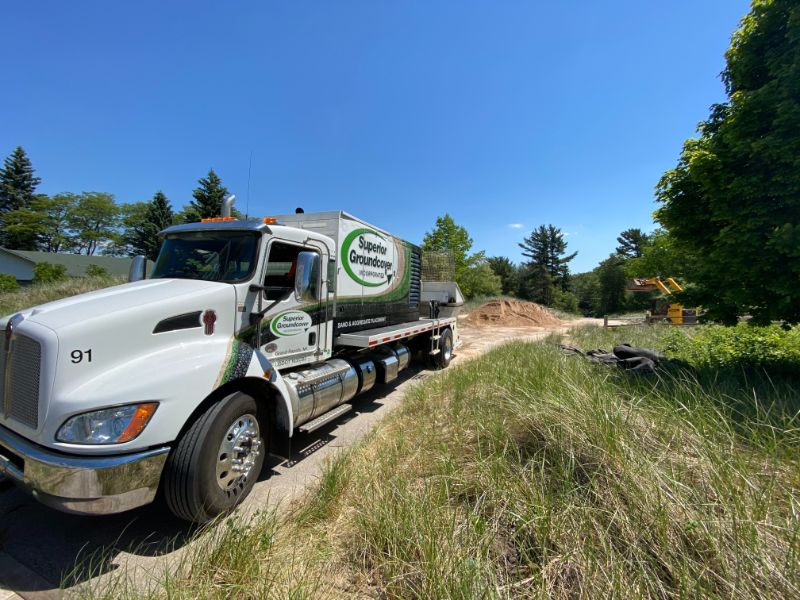 1. Clean Dune Debris
If there is any debris on the shoreline or within the dunes, the first step is to remove it. This ensures new plant growth will be protected and new vegetation will be able to take root. Plus, the removal of debris keeps the beaches clean for both wildlife and beach visitors.
2. Determine Restoration Plan
Eroded dunes can be restored using a range of methods. The two most common methods are the use of sand and the use of vegetation. These methods can also be used in conjunction for more effective results.
3. Deploy the Substrate
Our blower trucks can be utilized for sand regeneration as a type of backfill method in dune stabilization. This process is made more efficient through the use of our fleet of blower trucks and skilled technicians.
Who Needs Dune Restoration?
Many people will benefit from dune restoration, including:
Coastal commercial building owners: Business owners along the coast can rest easier knowing the dunes that protect their property are being stabilized. All the visitors to these commercial businesses and the local beaches will also be benefiting from well-maintained beaches and properties.
Residential lakeshore homeowners: Homeowners along the shore will be protected from rising sea levels and dune erosion with Superior's dune stabilization services.
Coastal property developers: Development teams working on coastal properties will feel the relief knowing the land is being renourished with new vegetation that will allow the nearby environment to thrive.
Environmental protection groups: One of the most important victims of beach erosion is the local wildlife. Beach dune restoration allows ecosystems to continue to develop and the nearby critters to have a safe, maintained environment.
Benefits of Dune Restoration
There are many reasons why dune restoration is the best choice, including: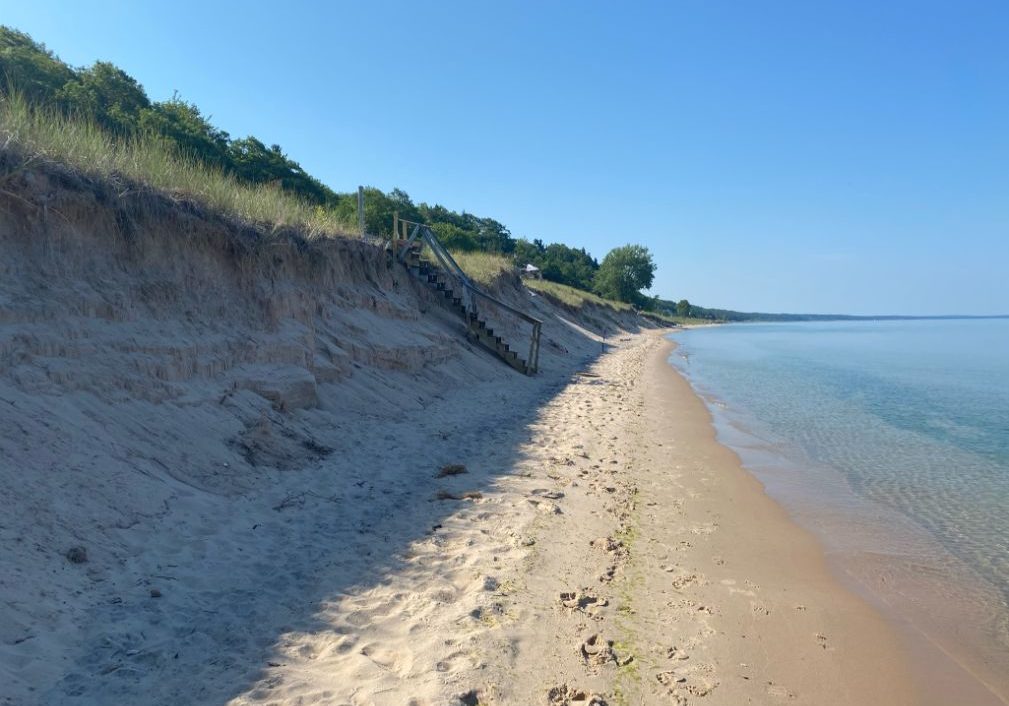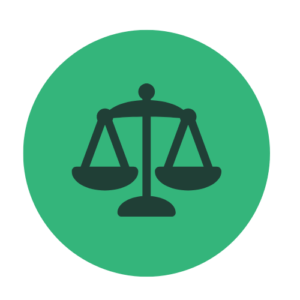 Stability
Because sand dunes protect against erosion caused by natural elements like wind and waves, protecting them is vital. Dune restoration helps strengthen this natural barrier during daily weathering and any storms that might pass through. Installing fences, plants, and vegetation, as well as blowing new sand into the eroded area, are all methods of increasing dune stability.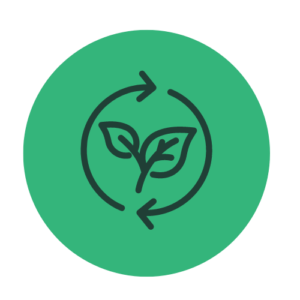 Sustainability
The diversity of wildlife along beaches and shores are directly impacted by erosion and dune damage. These plants and animals are one of the most important factors contributing to the beauty of our beaches. Superior will ensure life on the beach is protected by restoring the habitats of this wildlife.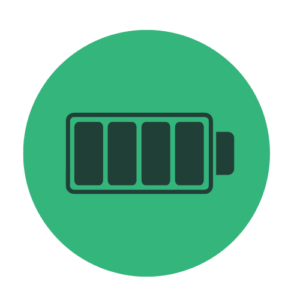 Longevity
Your property could be subject to devastating damage if erosion is able to continue unfixed. Superior has the solutions to coastal stabilization. Not only does this process increase your property value, but it also contributes to beautifying the land surrounding your property and keeping your home and family safe from destruction caused by erosion. This protects your assets in the long-term.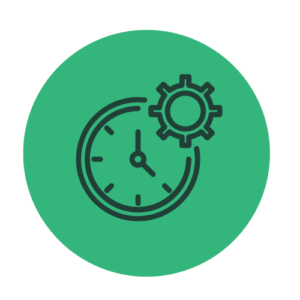 Efficiency
Mitigate land erosion and replenish sand dunes more efficiently thanks to Superior Groundcover's bulk sand delivery and installation services. Sand is applied onto the eroding dunes using our efficient sand blower trucks that save you both time and money.
Factors that impact the cost of dune restoration services include:
Dune size: There is no one-size-fits-all solution as no two dunes will ever be the same. Larger dunes or dunes with more damage will require more sand and vegetation. This directly impacts the cost of the service as well as the length of time project completion will take.
Dune location: The location of the dune can affect the cost of restoration services. From the distance our blower trucks need to travel to the conditions of the site, we'll let you know how much location will impact your estimate.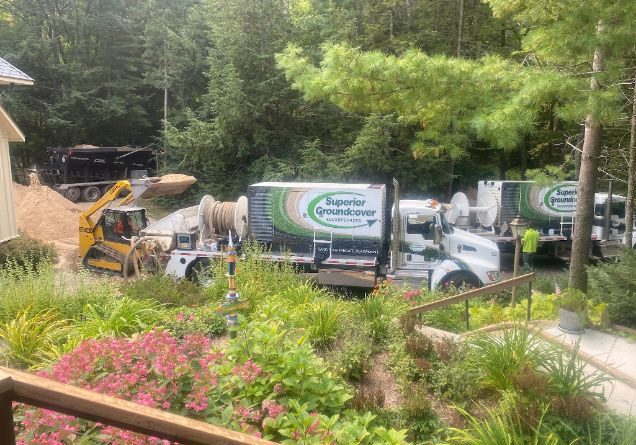 DIY vs. Professional Dune Restoration
Professional dune restoration services ensure long-lasting stabilization and the protection of properties, wildlife, and beaches.
Dune stabilization and restoration is an important project that should never be taken lightly. Trying to restore dunes on your own is very likely to lead to more harm than good. It could put wildlife and ecosystems at risk as well as damage the dunes further. This then puts nearby properties at risk of flooding, waves, and wind.
Hiring a professional ensures the job is done right the first time. Trust Superior Groundcover with your dune stabilization project for the best, long-lasting results.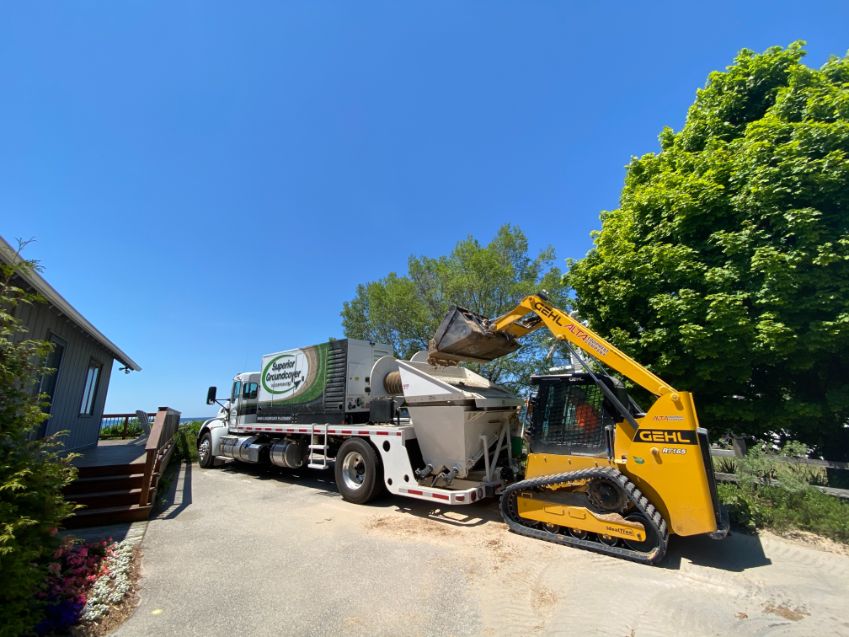 Dune Restoration
Local Dune Restoration by Superior Groundcover
Michigan is home to the stunning beach towns surrounding the Great Lakes. Superior Groundcover serves companies and individuals across the state with reliable, professional dune restoration services. This is our home, too, and we want to help protect it as best as we're able.
Get a Free Quote!
We are happy to provide you with a free estimate on your residential or commercial dune restoration project. Send us a message today to learn more.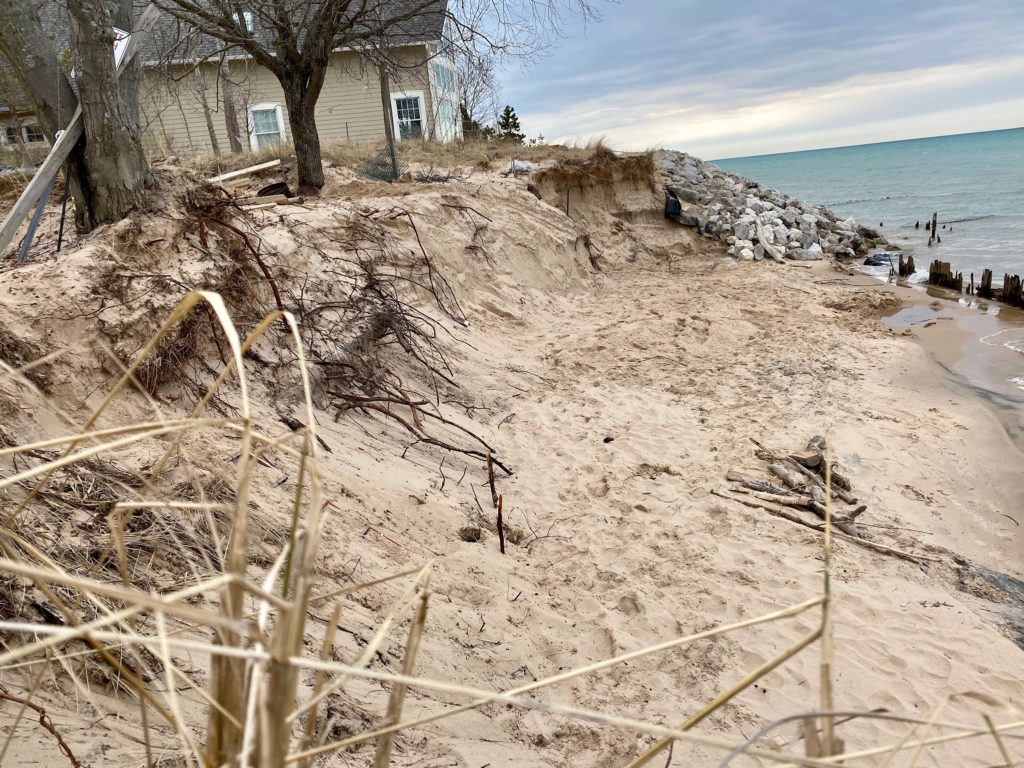 Dune Restoration
Frequently Asked Questions (FAQ)
Sand dunes are a natural barrier against natural impacts like wind, rain, and waves. They combat erosion by protecting the residential and commercial properties along the coast as well as the wildlife ecosystems in the area.