Hydromulch for Lakeshore Erosion Control
Learn more about our lakeshore hydroseeding services here or explore other erosion control services.
Protect Your Lakeshore Property with Slope Stabilization
Superior's expert lakeshore hydroseeding services, also called hydromulching, will ensure your property is safe from the costly, destructive effects of erosion.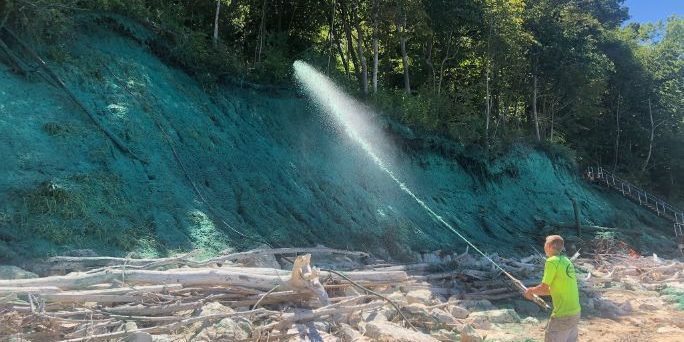 Contact Us
Questions? Text or call 616-283-6434
Hydromulching is the application of special seed blends designed to stabilize slopes through vegetative growth. Hydromulching is different from our typical hydroseeding services and is ideal for those seeking an erosion control application to protect their lakeside property.
There are three steps to our lakeshore hydroseeding process.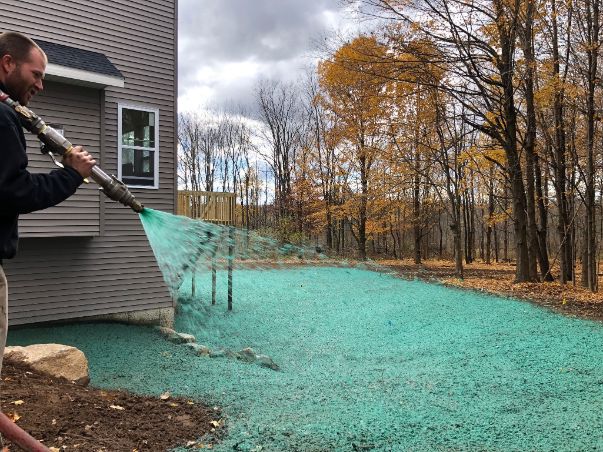 1. Assess Property
In order for our team to determine the amount of hydromulch material needed, as well as the blend of seed required for the specific existing vegetation and soil, we must come out to examine the current landscape conditions. The slope of the land can also impact the time it takes to do the job, and we will be able to give you a price estimate after this visit.
2. Schedule Service Day
Once we've decided the amount of seed necessary for your job, we will call you to set up a service date and time.
3. Spray Application
To ensure the most precise of applications, we utilize hydroseed trucks in the application stage. A quick, even coverage will lead to maximum vegetative growth and improved stabilization of your property, saving you time and money in future reparative costs that erosion can incur.
Residential lakeshore homeowners:

Homeowners along the shore will be comforted to know that hydromulching can help to protect their property (and its value) from erosion caused by rising water levels and high winds.

Commercial lakeshore property owners:

Hydromulching ensures commercial property owners that their investment is protected from the effects of erosion.

Municipalities that manage local lakeshore conditions:

Erosion can be detrimental to the environment as well as local tourism. Hydromulching provides a natural way to protect land and enhance the surroundings through vegetation.
Benefits of Hydromulch for Lakeshores
There are many reasons why hydromulching is the best choice, including: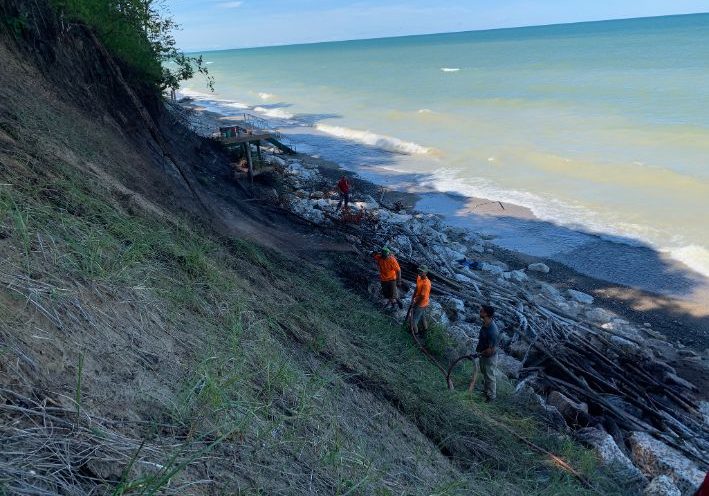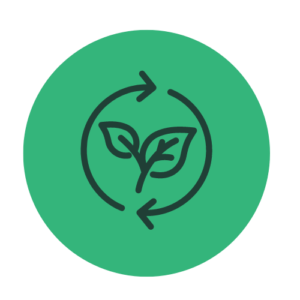 Sustainability
Hydromulching is a natural process that involves growth from the earth stabilizing land, rather than relying on manmade forms of erosion control like seawalls or plastic sheeting. Hydromulching can be reapplied as needed with little cost and no harm to the surrounding environment.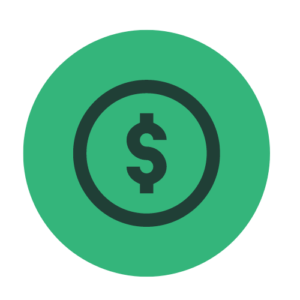 Affordability
In comparison to other forms of lakeshore erosion control, like steel seawalls or concrete blocks, hydromulching is significantly more affordable because it relies on seed mixture as well as a streamlined application process.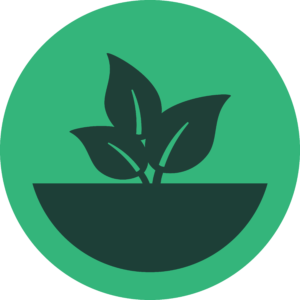 Simplicity
If you're seeking a simple erosion control solution, hydromulching is it. The application is much easier and quicker than a hard form of erosion control like a seawall. After one application of our hydromulch spray, vegetative growth will start to stabilize slopes in just a few weeks.
Factors that impact the cost of hydromulching include:
Location size: The larger your property, the more seed material and time it will take to hydromulch, resulting in a higher price. We are happy to provide an estimate to you based on your property size.
Product variety: We will determine what hydromulch seed mix to use based on the current conditions of your property. Some seed mixes will be more expensive than others based on beneficial additives.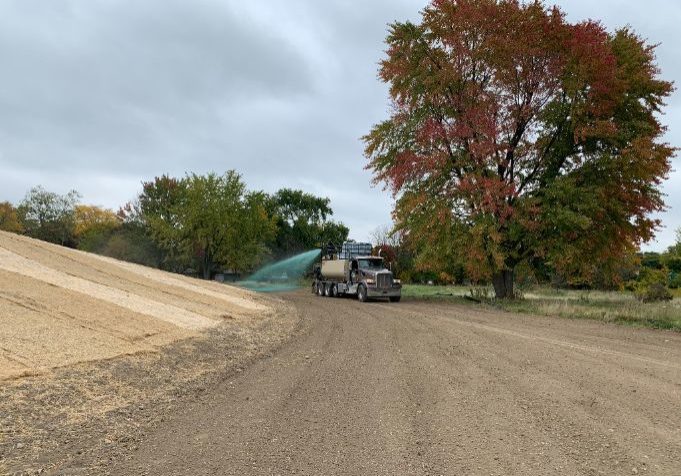 DIY vs. Professional Lakeshore Hydroseeding
Save Time with Professional Hydromulching
Our hydroseed truck applications make distribution incredibly efficient and precise. DIY hydromulching would be difficult without our tools and trucks, as well as leave immense room for error, leaving parts of the property at risk of erosion.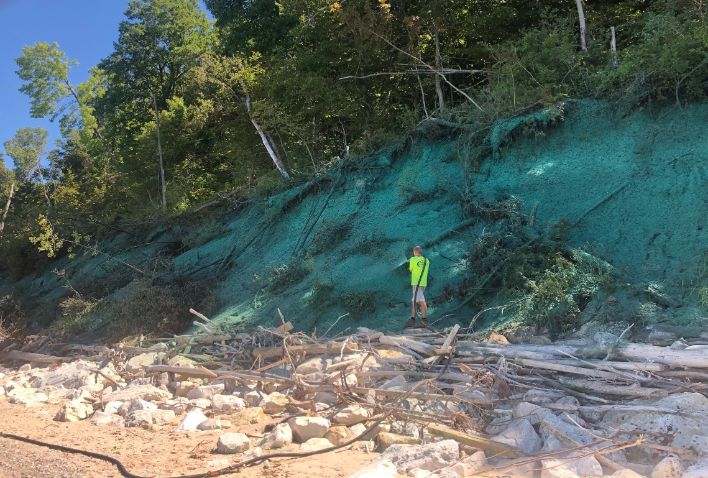 Erosion Control
Local Hydromulching by Superior Groundcover
Michigan has many beautiful beach towns surrounding the Great Lakes. Superior Groundcover serves companies and individuals across the state with reliable, professional hydromulching services, protecting your precious land as if it is our own.
Get a Free Quote!
We are happy to provide you with a free estimate on your residential or commercial hydromulching project. Send us a message today to learn more.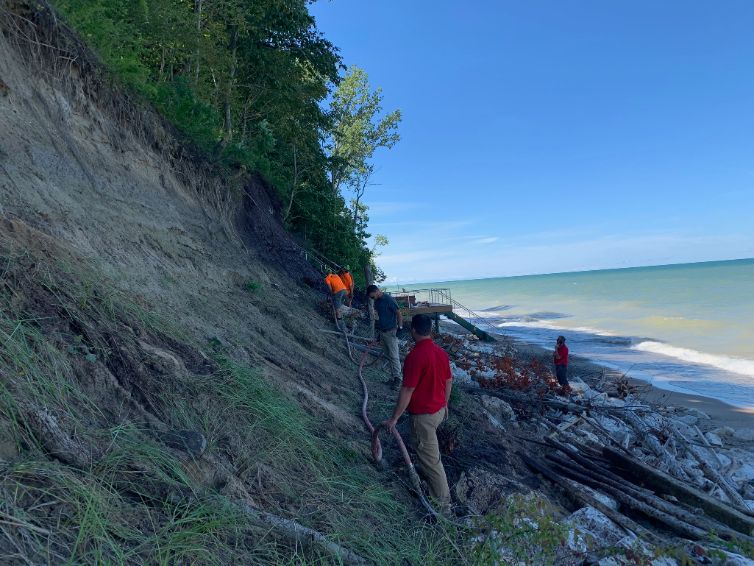 Erosion Control
Frequently Asked Questions (FAQ)
The installation of hard seawalls can actually make erosion worse. Unlike hydromulching, which is sustainable and friendly to the environment, seawalls can crumble and will need to be repaired at some point, which is a costly and erosive process.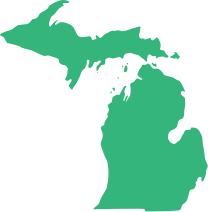 Installation & Delivery Services
Lakeshore Erosion Control in Michigan
Superior Groundcover provides hydromulching services throughout the state of Michigan.
Sorry, we couldn't find any posts. Please try a different search.